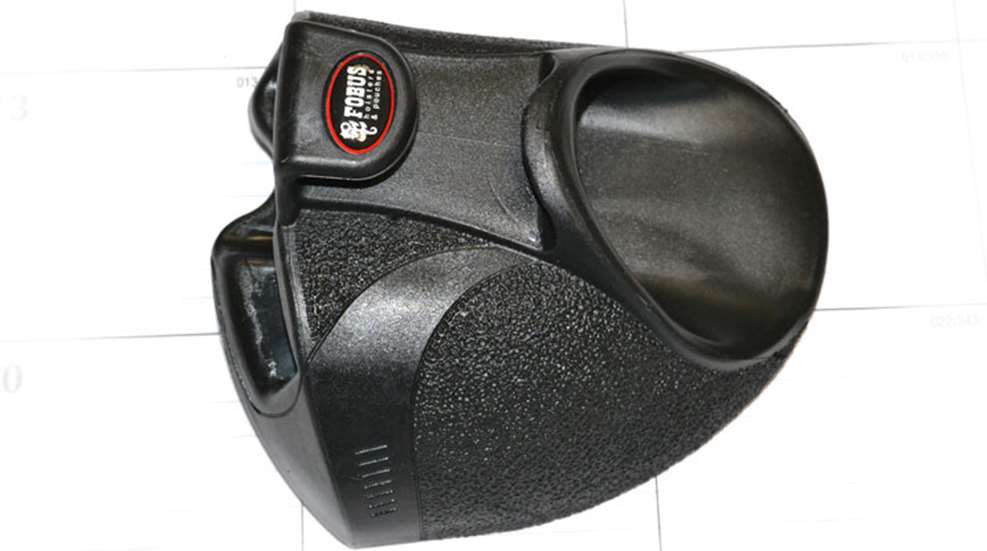 Offering "a new generation of holsters," Fobus is expanding beyond the company's traditional line of paddle- and belt-clip holsters to introduce a new inside-the-waistband holster. This style represents the company's first offering for IWB holsters.
The GLC holster for Glock handguns covers the entire range of 9 mm and .40 S&W pistols, from full-size to sub-compact. The holster is designed to fit almost entirely inside the pants, with only the top of the belt clip showing. It is contoured to the body, with a slight curve in the holster itself to make for a more comfortable wearing experience.
The holster utilizes the same passive retention of other Fobus models, with a friction fit in the trigger guard that retains the pistol securely under normal circumstances. The holster has a molded section that secures the bottom of the belt to further lock it in place.
MSRP: $31.99.