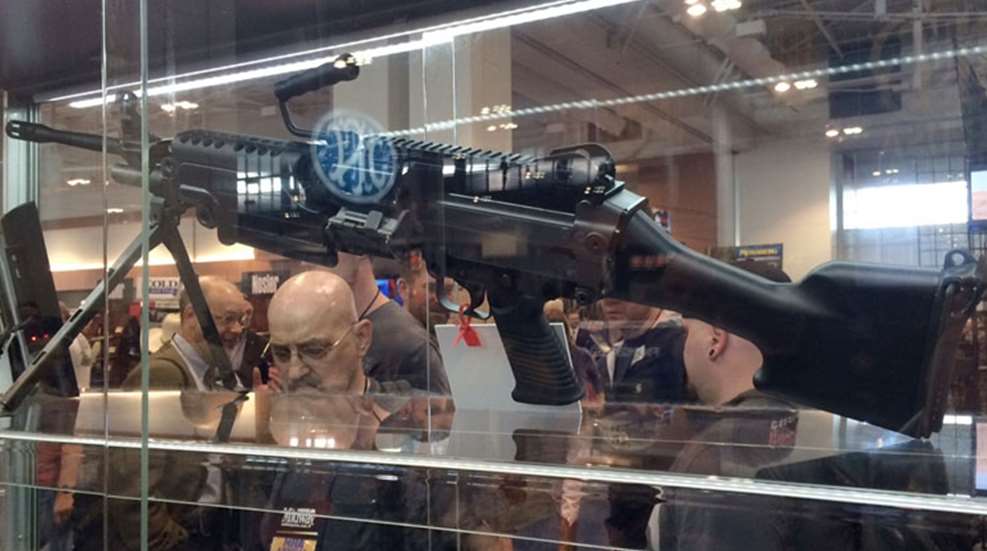 Want an interesting new product introduced at the 2015 NRA Annual Meetings and Exibits? How about a semi-automatic version of the primary squad-automatic weapon of the U.S Army?
FNH USA decided to make the M249S and offer it to consumers to keep with the company's "if they can have it, you should be able to have it, too," attitude toward gun rights. Of course, federal law prohibits the transfer of newly made machine guns, but the M249S is the next best thing.
Its exterior is identical to the Army's M249 SAW, meaning it can mount on the same tripods and vehicle hardpoints. It feeds from a belt or a magazine, just like its military cousin, but, as a semi-auto it fires from a closed bolt. That means the moving parts and the guts of the gun are quite different, which is also necessary to be sure it cannot be retrofitted into a fully automatic firearm.
According to FNH USA, MSRP will be around $7,000, which is about what the government pays for the machine-gun variant.