by
Shooting Illustrated Staff
posted on February 16, 2023
Support NRA Shooting Illustrated
DONATE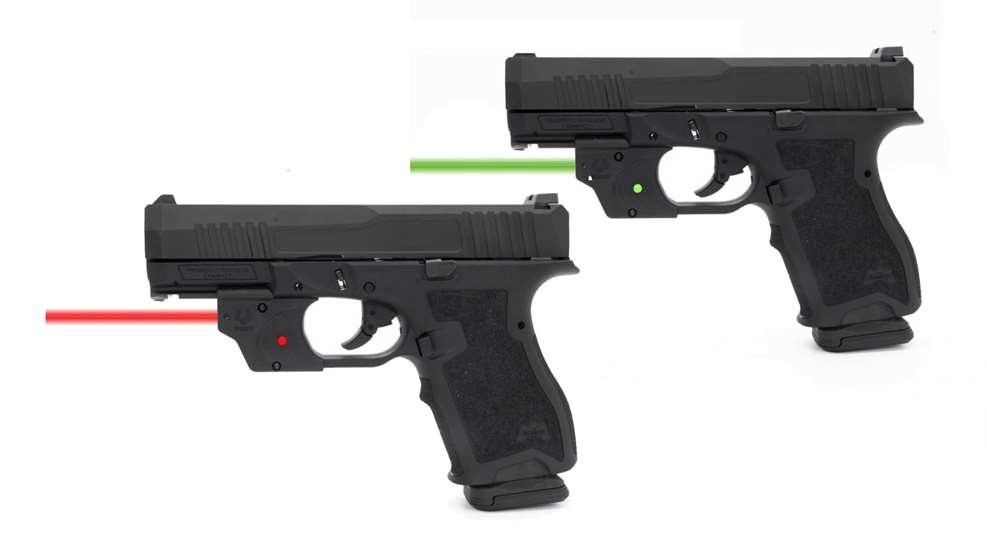 Viridian Weapon Technologies is now offering its popular E Series Laser Sights (both red and green) for the Palmetto State Armory Dagger handgun product line.
The Palmetto State Armory Dagger family of handguns is based on a proven and popular polymer framed striker-fired 9mm handgun design. Palmetto State offers its Dagger pistols in both standard "duty size" and compact formats for reasonable prices.
Viridian Weapon Technologies E-Series Laser Sights are a mainstay among the American shooting and defensive minded public and are a popular accessory for concealed carry and home defense. The E-Series Laser Sight is designed to mount to the trigger guard of your handgun, which not only minimizes its footprint but also means that your handgun does not need to have any built-in rails in order to use the sight, a convenient feature if you carry a subcompact handgun. Moreover, attaching the device to your handgun's trigger guard is also simple and straightforward: you simply unscrew the device into its separate halves, then line those up with your trigger guard, snap them into place, and fasten those screws back together. Adjusting the windage and elevation on the E-Series Laser Sight is also easy to accomplish.
Viridian Weapon Technologies ships the E-Series Laser Sights with the most powerful laser allowed by law. It features a constant run time of up to sixty minutes but also has a 5 minute automatic shut off feature. The controls that actuate the device are also ambidextrous and the unit is encapsulated by high strength thermomolded polymer made to withstand the rigors of shooting and every day carry. The green laser is visible up to one hundred yards during daytime and up to two miles at nighttime.
The E-Series Red Laser Sight retails for $132, and the Green Laser Sight retails for $149. Viridian Weapon Technologies also offers an extensive lineup for many other popular handguns with the option for both a red or green laser. To find a unit compatible with your handgun and to learn more about the E-Series Laser Sight, please visit viridianweapontech.com.