by
Shooting Illustrated Staff
posted on March 31, 2021
Support NRA Shooting Illustrated
DONATE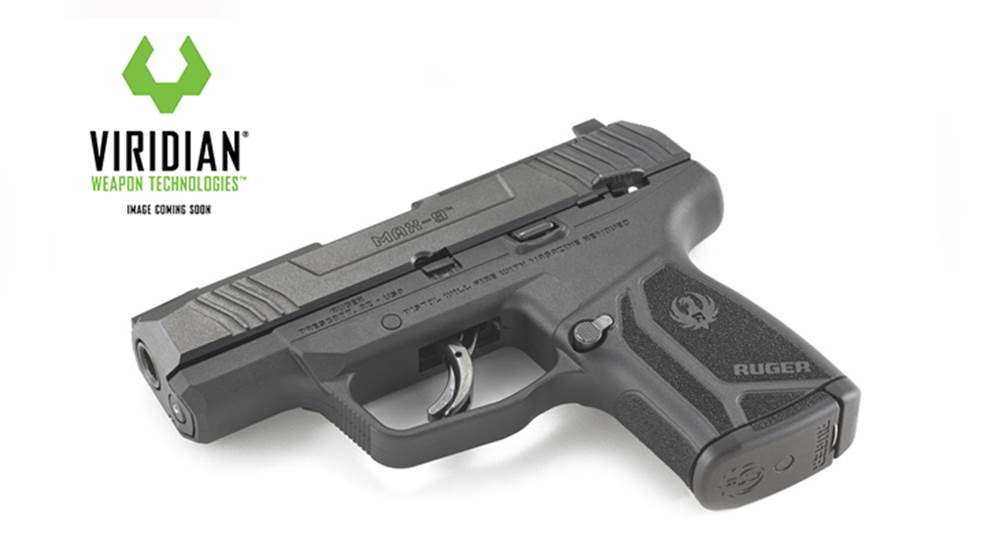 The Ruger Max 9 is a defense-oriented 9 mm pistol that is well-suited for everyday carry. The small size of the Max-9 and its 10- and 12-round magazine of the Max-9 make it a popular option for defensive carry.
Now Viridian Weapon Technologies is rolling out new green and red E-Series laser sights for the Ruger Max-9 pistol. The sub-compact 9 mm is an ideal size for everyday carry, and the new Viridian E-Series lasers add to the Max-9's functionality by speeding up target acquisition in a variety of shooting situations.
"Viridian is pleased to work with Ruger to bring these new lasers to those who want to add to the Max-9's functionality," said Viridian President and CEO Brian Hedeen. "The E-Series lasers are available in both red and green providing a full range of options for those who rely on the speed of a laser to cut down time-to-target. The Max-9 is a dynamic new pistol, and Viridian's E-Series laser is the perfect addition."
Viridian is one of the world's largest independent providers of weapon-mounted technology and they specialize in making laser optics that are specific to each gun. The E-Series green and red laser sights for the Ruger Max-9 are their most recent additions to their line of Ruger-specific models. The red E-Series laser is ideal for low-light shooting, and the green E-Series laser is visible at up to 100 yards in daylight and over two miles at night.
The E-Series laser sights mount to the trigger guard and feature an ambidextrous on/off button with a 5 minute auto shut off to preserve battery life. MSRP for the E-Series red laser is $132, and MSRP for the green laser is 149. More information on these products and other gear from Viridian Weapon Technologies is available at viridianweapontech.com.