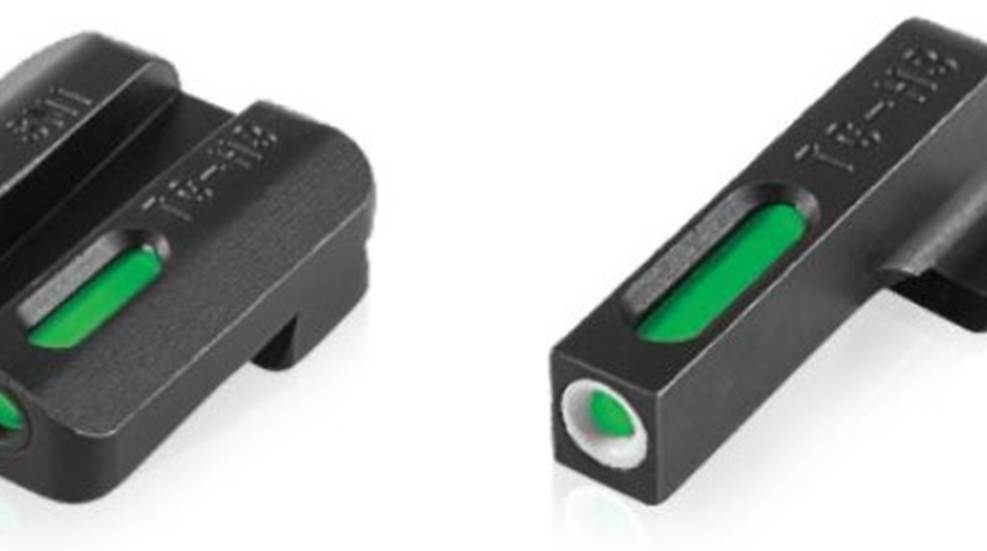 Want to outfit your concealed-carry handgun with fiber-optic or tritium nights? Why not both?
TruGlo
TFX Handgun Sights combine the best of both worlds, bringing the rapid acquisition of the quite-visible fiber-optic pipe together with the no- and low-light visibility of a tritium-powered vial. This latest addition to the company's line takes its award-winning tritium-and-fiber-optic (TFO) technology and combines it in handgun-sight designed with the features most sought after by its customers.
In addition to a low-profile and snag-free assembly, TFX offers a greater sight radius for enhanced precision and rock-solid construction that will shrug off the rigors of knocks, dings and all manners of unforeseen abuse that defensive handguns can (and often do) regularly endure in the course of your daily routine. The company's proprietary Fortress finish provides a protective coating that will stand up to the elements and more, and the fiber-optic front sight is covered at the muzzle to avoid exposure of any kind.
The tritium and fiber-optic technology in the TFX sights utilizes hermetically sealed capsules that provide the fiber-optic and Swiss tritium elements with unrivaled protection from oils and cleaning solvents. The result is ultra-tough sights that provide a vibrant aiming point in daylight, darkness, low-light conditions and all varying degrees in between. A white focus ring around each of the dots fosters rapid acquisition to help you get on target as quickly as possible while still providing the standard three-dot configuration familiar to most shooters.
TFX sights are available for most major handgun models, and TruGlo does recommend that a qualified gunsmith perform the installation for best results. Most importantly, the TFX front and rear sights offer tremendous value and versatility for your life-saving gear. Prices depend on handgun make, model and configuration and generally start at $153.99 for a set of front and rear sights.