by
Shooting Illustrated Staff
posted on April 23, 2020
Support NRA Shooting Illustrated
DONATE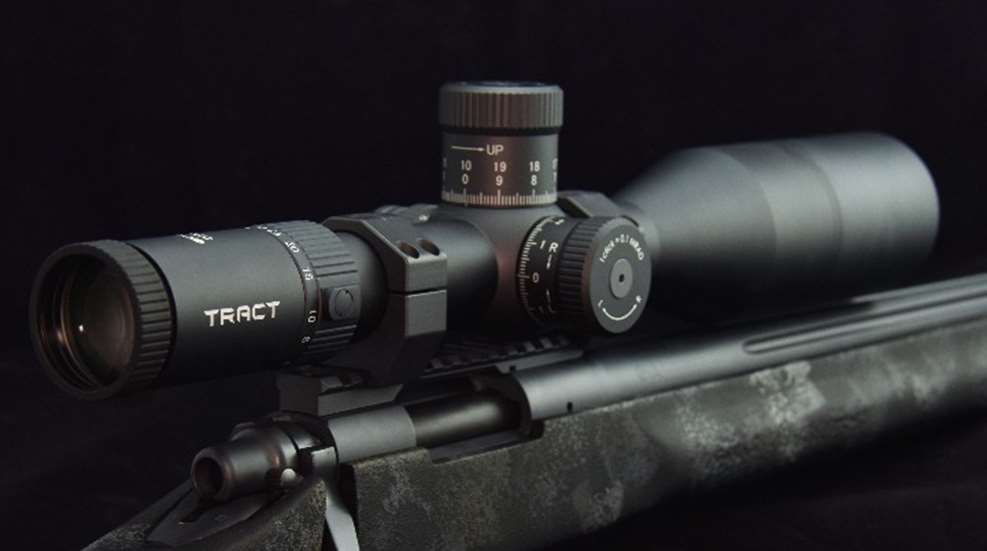 Tract Optics introduces a new extreme-long-range contender in the sporting optics market with the release of the TORIC 34mm 4.5-30x56 MRAD ELR Rifle scope. This riflescope is specifically engineered for the shooter who wants to stretch shots out to a mile and beyond, the MRAD ELR "Christmas Tree" style reticle and matching adjustments provide the accuracy and precision to make even Extreme distances attainable. The rifle scope features TRACT's advanced UHD (Ultra High Definition) optical system comprised of industry-leading SCHOTT HT (High Transmission) glass and ED (Extra Low Dispersion) lens, giving customers sharp, bright images that rival the performance of other scopes in its class. MSRP on the new TORIC 34mm 4.5-x30x56 MRAD ELR riflescope is $1,694, and will be available for purchase this spring.
"Extreme Long-range shooting requires an optic that can perform in every aspect, from the glass clarity, to low light performance, function and repeatability of tracking, solid yet simple Zero Stop, forgiving eye box (especially at the higher magnifications) and rugged durability in virtually any conditions and the New TORIC 3434mm 4.5-x30x56 MRAD ELR rifle scope does all that and more." said Tract Optics co-founder Jon LaCorte.
MRAD ELR Reticle
The glass-etched, MRAD ELR (Extreme Long Range) reticle in the TORIC 34mm 4.5-30x56 provides windage and elevation correction as well as reference points for bullet impact to help with follow-up shots. The reticle provides .2 Mil windage and elevation holds along the horizontal and vertical crosshairs, as well as quick-reference marks every .5 Mil. The unique design of the reticle places the .2 correction marks opposite the .5 Mil correction marks to make it faster and less cluttered then other "Christmas tree"-style designs. The .04 MRAD Floating Center Dot allows precise placement of the reticle without obscuring or covering the target.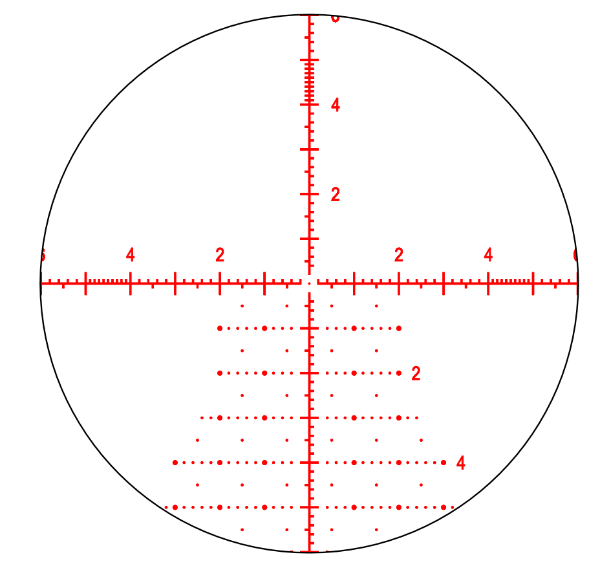 With windage and elevation adjustments matching the reticle values, shooters can make adjustments fast by using the reticle as a reference against bullet impact.  
TORIC 30mm
Featuring TRACT's UHD optics design including Schott HT glass, ED lens and fully multi-coated system, the TORIC 34mm rifle scope provides  low-light performance and resolution--especially at higher magnification--in most light conditions. Within an elevation adjustment range of 30 mils, the TORIC 34mm 4.5-30x56 can be dialed out to a mile (and beyond). Like all TORIC scopes, the 34mm is designed and engineered in the United States and built in Japan. With the new MRAD ELR reticle, the TORIC 34mm redefines long-range shooting, helping customers make the longest shots whether they are using a 6.5mm Creedmoor, a .338 Lapua Magnum or a .50 BMG.
Schott HT Glass
The latest model adds Schott HT glass for the highest level of light transmission values, especially in the blue and violet spectrum, with superior image-resolution quality in low light conditions. A flat multicoating increases light transmission over a wider spectrum of light (from 400-700nm) with the highest increase in transmission values in the green color range. The Simple Locking Diopter system eliminates inadvertent movement in the field and ensures strain-free viewing.
More information about the new rifle scope and complete TRACT product line is available at tractoptics.com.