by
Shooting Illustrated Staff
posted on October 18, 2021
Support NRA Shooting Illustrated
DONATE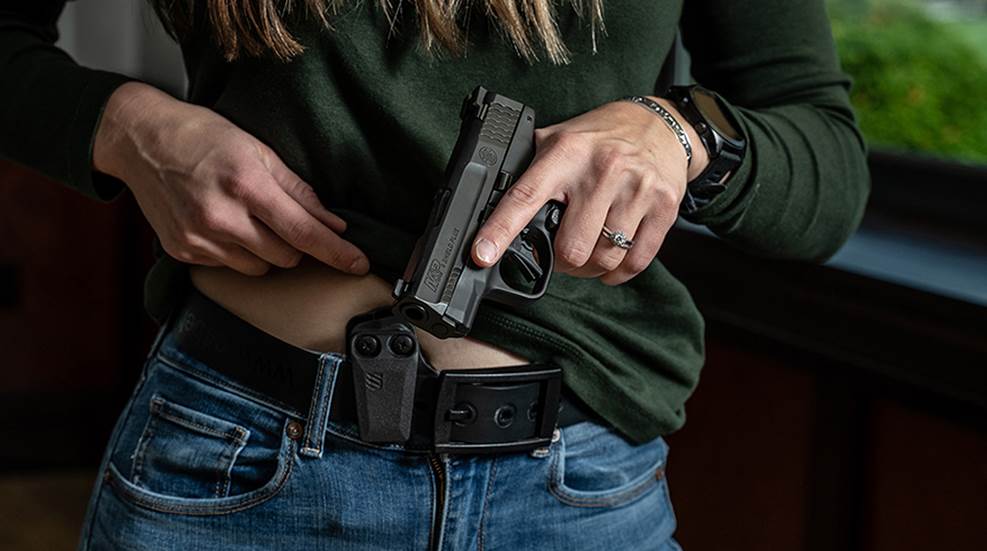 When it was first introduced in 2012, the original Smith & Wesson M&P9 pistol ushered in the new micro-sized 9 mm pistol market. That market quickly grew, with more entries with more features like optics-ready pistols and guns with magazines which held 10 or more rounds. Now Smith & Wesson is expanding their line of M&P Shield Plus pistols to include a new optics-ready variant, the M&P9 Shield Plus 3.1-inch OR. This new pistol builds on the popular M&P Shield Plus series, this new model features a 3.1-inch cutout on the slide for an additional optic sight, as well as front and rear night sights.
Vince Perreault, Senior Brand Manager, said, "The use of optics on concealed carry handguns has become increasingly popular as owners look for ways to enhance their accuracy and shooting experience. Responding to consumer feedback, we're now proud to offer a highly sought-after combination—our M&P9 Shield Plus pistol complete with a 3.1-inch slide cut of optics as well as night sights.  These popular aftermarket modifications are now available in the M&P Shield Plus, straight from the factory."
The new M&P9 Shield Plus 3.1-inch OR features a variety of enhancements in addition to the slide cutout, including a flat-face trigger and an optimized grip texture that is designed for concealed carry. The pistol ships with two magazines: an extended 13+1 round magazine and a flush fit 10+1 round magazine. The M&P9 Shield Plus 3.1-inch OR also features the hallmark 18-degree grip angle of the M&P pistol series for a natural point of aim and better recoil management to help you get back on target quickly.
The MSRP on the M&P9 Shield Plus 3.1-inch OR pistols is $595, and more information on this pistol and other gear from Smith & Wesson is available at smithwesson.com.