by
Shooting Illustrated Staff
posted on May 28, 2023
Support NRA Shooting Illustrated
DONATE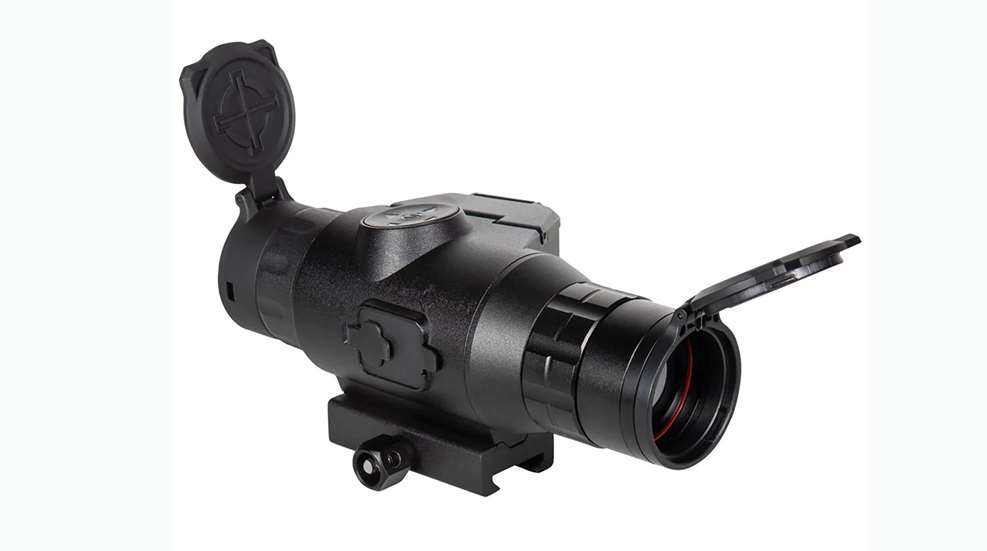 The Sightmark Wraith Mini Thermal Riflescope is a compact, lightweight optic that has a user-friendly step-through menu, making it a great choice for hunters, law enforcement, security teams, home defense, boaters and nighttime explorers. The Wraith Mini Thermal's 384x288 microbolometer sensor exposes hard-to-see elements on a 1024x768 digital display, while built-in audio and video recording to a micro-SD card provides users the ability to record their hunts for later playback.
"Our Wraith line has been extremely successful," said James Sellers, Sellmark Founder and CEO. "We wanted to take the next step in providing hunters with solutions that are efficient, effective and intuitive.
The Sightmark Wraith Mini Thermal Riflescope has a 17-micron pixel pitch, 2-16x digital zoom with five color display palettes and a wide array of reticle colors and styles for a fully customized field of view. The Wraith Mini Thermal also allows storage of up to five firearm profiles for quick, easy transitions across multiple rifle platforms. The Wraith Mini Thermal is Powered by CR123A batteries and is good for 3.5 to 4.5 hours of operation, depending on video recording and other factors. The scope is also compatible Lithium-ion power banks such as Sightmark's 6000 mAh, Picatinny rail compatible Mini QD battery pack when extended use is required.
Wraith Mini Thermal Riflescope Specifications
Max. Caliber Rating: .308 Win.
Sensor Resolution: 384x288 pixels
Display Type: OLED
Display Resolution: 1024x768
Built-In Video Recorder Availability: Yes
Pixel Pitch: 17 µm
Spectral Range: 8 to 14 µm
Magnification: 2x optical
Lens Diameter: 35mm
Digital Zoom: 1-8X
Field of View: 13 degrees
Detection Range: 1,400 yards
Battery Type    2x CR123A
Battery Life: 3.5 hours video mode / 4.4 hours preview mode
External Power Supply: 5V via USB
Body Material: Aluminum
Accessory Rail Mount: Picatinny
Length (with flip up caps): 6.65 inches
Width: 3.03 inches
Height: 2.91 inches
Weight: 19.3 ounces
MSRP for the Wraith Mini 2-16x35 Thermal Riflescope is $2,099, and more information on this optic or other products from Sightmark is available at sightmark.com.