Support NRA Shooting Illustrated
DONATE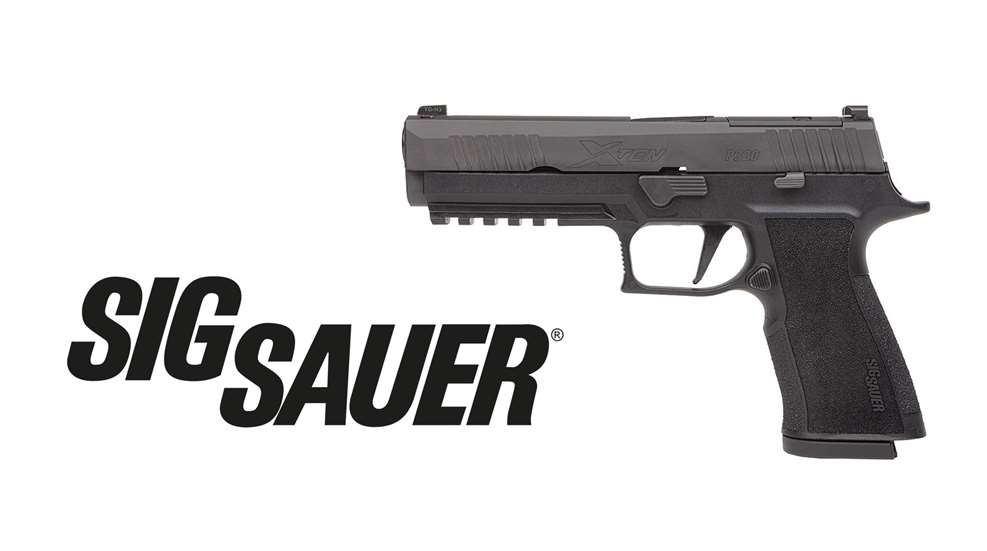 Norma Precision AB of Sweden originally introduced the 10mm Auto cartridge in the early 1980s. By the end of the decade, the .40 S&W cartridge supplanted the 10mm Auto in popularity as it was adopted by many law enforcement groups and thought to be a more reasonable chambering that fired projectiles of that size and diameter. However, over the past few years, the 10mm Auto has been increasing in popularity again especially when it comes to handgun hunting or defensive handgun carry out in the field against larger and dangerous predators.
The SIG Sauer P320-XTen is a full-size pistol chambered in 10mm Auto featuring a newly redesigned X-Series grip module that accommodates dimensionally larger handgun calibers such as .45 ACP and 10mm Auto. The X-Series grip module has a redesigned beavertail and contoured backstrap that feels slimmer in the hand than the grip of a typical 10mm Auto pistol. By virtue of a slimmer grip contour, a shooter's recoil mitigation ability is also increased.  In addition to an undercut trigger guard in the X-Series grip module, SIG has incorporated built in beveling in its magazine well area to make magazine swapping a breeze. The P320-XTen comes standard with a full size five-inch bull barrel, X-Ray3 night sights, and a flat-bow trigger that also has a ninety degree break. An X-Series optics-ready slide with front and rear serrations tops the P320-XTen and can readily accept SIG Sauer's electronic red dot sights such as the Romeo 2 or the Trijicon RMR. Each SIG P320-XTen is shipped with two full-size 15-round steel magazines.
SIG P320-XTen Specifications
Caliber: 10mm Auto
Magazines included: Two 15-round steel magazines
Sights: X-Ray3 day/night sights
Overall Length: 8.5 inches
Overall Width: 1.3 inches
Height: 5.6 inches
Barrel Length: 5 inches
Weight: 33 ounces
Accessory Rail: M1913 Picatinny
Trigger Action: Striker-fired
Trigger Type: X-Series straight
Grip Module: Full-Size polymer X-Series
Grip Color: Black
Barrel Material: Carbon steel
Slide Finish: Nitron
Slide Material: Stainless steel
Optic Ready: Yes
For more information on the SIG Sauer P320-XTen and other firearm offerings made and sold by SIG Sauer, please visit their website at sigsauer.com.