by
Shooting Illustrated Staff
posted on September 2, 2021
Support NRA Shooting Illustrated
DONATE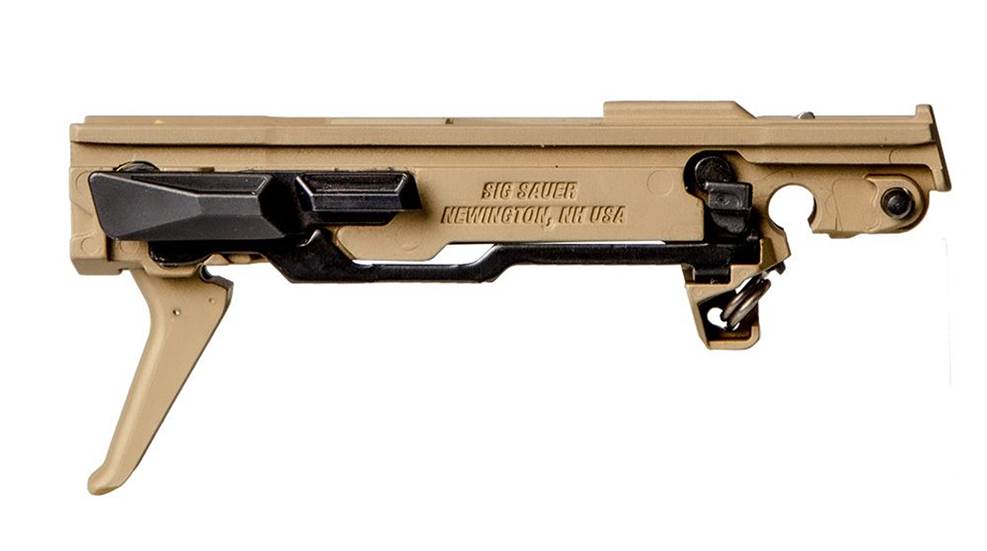 The SIG Sauer P365 rewrote the book on compact 9 mm pistols. It was one of the first guns to hold 10 rounds in a standard capacity magazine and yet still have a frame small enough for pocket carry. The P365 is available in many different styles and colors and can also accept a red-dot optic. There are also optional additional magazines that hold 12 and even 15 rounds of ammunition, further increasing the capacity of this popular little gun.
One of the secrets of the P365's success is that it is built on a modular frame system. The trigger group, the part of the gun that is legally considered to be the gun, can be removed from one grip frame and easily installed in another. This gives you an almost limitless ability to tailor the gun to your exact specifications using parts from either SIG Sauer or a variety of other vendors. The trigger group, or fire control unit, is the heart of a P365 and serves as a starting point for the other items added to the pistol.
Now SIG Sauer Custom Works is introducing a stand-alone version of the trigger group inside the P365 as the P365 Custom Works Fire Control Unit. All kinds of accessories and components are available, from grip modules, magazines, custom slides, barrels, optics, the list goes on and on. By using the all new P365 FCU Studio on the SIG Sauer website, can configure your P365 in thousands of different ways to personally customize your pistol to your specific carry needs.
P365 Custom Works Fire Control Unit Features
Exclusive Titanium Nitride Frame
Titanium Nitride Trigger
Custom FCU Serial Number
Compatible with all 9 mm P365 accessories
More information on the P365 Custom Works Fire Control Unit and other products from SIG Sauer is available at sigsauer.com.