by
Shooting Illustrated Staff
posted on December 17, 2018
Support NRA Shooting Illustrated
DONATE
Going into 2019,
Shield Sights
announced it had made its affordable reflex sight line tougher than ever, thanks to the launch of the new Shield Sights RMS-W red-dot sight. These new modifications made to the new sighting system allow the optic to withstand water, moisture and other punishing environments, thanks to a special gasket seal that provides protection to the sight's internal components.
This gasket seal on the Shield Sights RMS-W red-dot sight sits between the slide and the bottom of the sight's housing, providing a watertight fit between the two components. Thanks to this new seal, the sight can be submerged up to a depth of 20 meters for 30 minutes without seeing any kind of moisture penetration. What this means for consumers is the ability to move and train in the rain without ever having to worry about the integrity of the waterproof seal on these optics.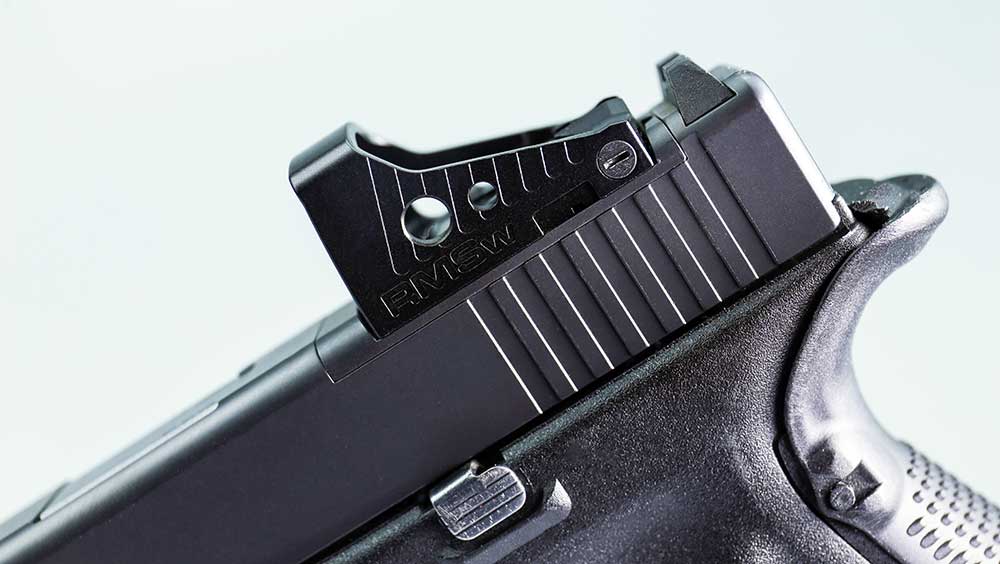 Design improvements on this latest model don't stop there, either. The RMS-W is also equipped with a new frame design, providing increase thickness in the lens housing, as well as a streamlined profile along each side of the optic. This model is also the first in the Shield Sights lineup equipped with a hard-coated polymer lens. Together, these improvements ensure that this sight can be depended upon during hard use, with a heightened ability to withstand the knocks and scrapes that happen in the field and at the range. All told, Shield Sights says the redesign increased the flex strength of the optic by more than 80 percent, all while fitting the same footprint as the company's RMS, RMS-C and SMS optics, as well as
JP Enterprises
Jpoint sights.
Other features found in the Shield Sights RMS-W red-dot sight include a built-in brightness-adjustment ability, which automatically calibrates the dot's brightness level to match ambient lighting conditions. The low-profile design of the optic allows users to equip backup iron sights, and each optic runs off a standard CR2032 battery. Battery life on a mid-range setting measures between 2 to 3 years. With the battery installed, the optic weighs only 0.62 ounce.
The Shield Sight RMS-W can be ordered with either a 4- or 8-MOA red dot, and the suggested retail price on the optic is $499.