Support NRA Shooting Illustrated
DONATE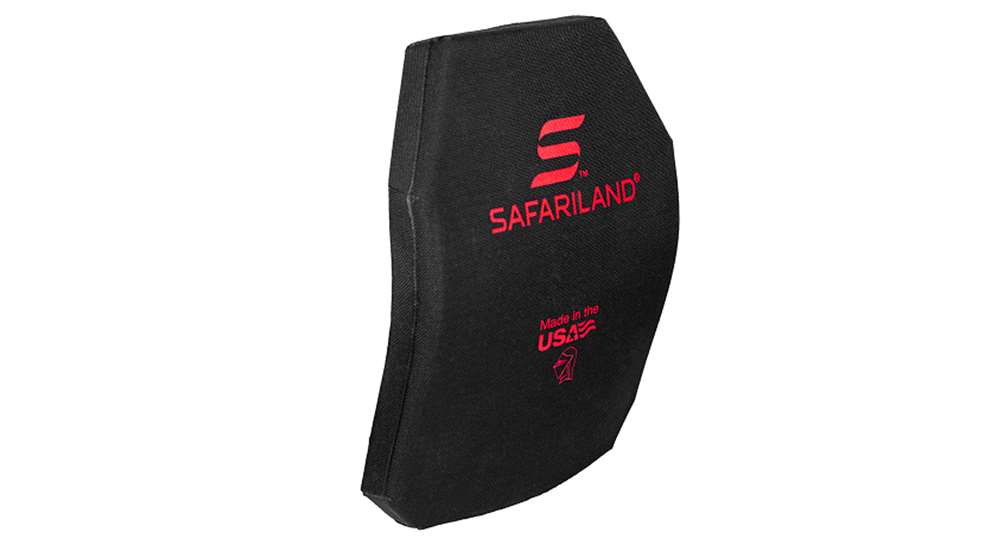 The Safariland Group is unveiling the new X-CAL DTCF1, IMPAC CF1 and DT206CF plates hard armor ballistic plates that are the first of their kind. These new plates are specifically designed for women and accommodate the female physique in an anatomically correct manner. Safariland is acknowledged by the National Institute of Justice 0101.06 for having the first NIJ-compliant armor that fits women.
"We seek to create the best products on the market for a wide array of customers," said Safariland VP/GM of Armor Jim Duncan. "This plate family puts us one step closer to that goal. We have manufactured these plates with high-quality materials and put in the effort to ensure maximum comfort is available for all the female officers, first responders, and other body armor users."
The DT206CF plate is NIJ Level III certified, and along with the non-certified X-CAL DTCF1 and IMPAC CF1 plates, all have unique radii and curvature as part of their designs in order to provide an anatomically correct fit. Just like other Safariland Group armor, all of these plates are also designed to be as low profile as is possible and are compatible with Safariland's TAC PH plate harness. To provide long term durability, these plates are wrapped with 1000 denier Cordura nylon and internally, they are built with high impact ceramic and polyethylene composite materials.
Safariland Female Armor Specifications:
X-CAL DTCF1:
Weight: 3.3 pounds
Thickness: 0.9 inches
Can withstand impacts from 7.62 NATO M80, 5.56 NATO M855 and 7.62x39mm Soviet cartridges
MSRP: $475
IMPAC CF1:
Weight: 3.2 pounds
Thickness: 0.7 inches
Can withstand from 7.62 NATO M80, 5.56 NATO M855 and 7.62x39mm Soviet cartridges
MSRP: $450
DT206CF:
Weight: 3.4 pounds
Thickness: 1 inch
NIJ Level III Certified
Rated to stop six 7.62 NATO M80 cartridges
MSRP: $500
For more information on The Safariland Groups ballistic armor plate and gear selection, please visit their website at safariland.com.