by
Shooting Illustrated Staff
posted on September 2, 2023
Support NRA Shooting Illustrated
DONATE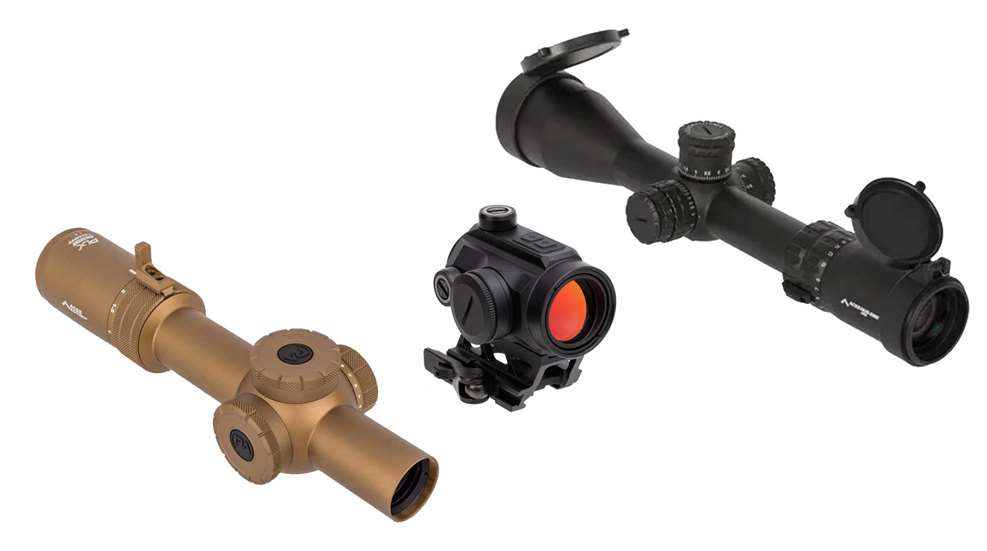 Primary Arms Optics has just come out with a range of new riflescopes and a new electronic red dot sight as part of the Odyssey 2.0 series. This new crop of optics releases includes the second generation SLx 3-18 FFP riflescope, the FDE (Flat Dark Earth), PLx 1-8x24 LPVO and the Classic Series RD-25 Red Dot Sight
2nd Generation SLx 3-18x50mm FFP Riflescope
One of Primary Arms Optics best-selling long-distance scopes is making its second generation debut. Among the included upgrades are a redesign of the optics, which now have improved and enhanced clarity and definition. The scope's turrets have also been upgraded with all new precision turrets that have enhanced tracking capabilities. The new second generation SLx 3-18x50 riflescope won't officially launch until October of 2023, however, Primary Arms Optics is current taking pre-orders at this moment. 
PLx 1-8x24mm FFP LPVO Riflescope FDE
The PLx 1-8x24 LPVO originally hit the market back in 2022. It had an excellent reputation and a first focal plane (FFP) reticle, is considered Primary Arms Optics' premium LPVO. An FFP reticle shrinks and grows in proportion to the zoom level and are favored by shooters who seek out precision. However, they are more sophisticated and expensive to manufacture, so they tend to be associated with higher end LPVOs. Now Primary Arms Optics' premium LPVO is available in an FDE (flat dark earth) finish, it's been dubbed as "the peanut butter pickle."
Classic Series RD-25 Red Dot Sight
The RD-25 Red Dot Sight is based on Primary Arms Optics MD-25 Red Dot Sight, but has a more affordable price point. Despite its lower price, the Classic Series RD-25 still comes with a Picatinny-rail-compatible, quick-detach mount.
To learn more about these new optics releases or other products from Primary Arms Optics, please primaryarms.com.