by
Shooting Illustrated Staff
posted on February 17, 2021
Support NRA Shooting Illustrated
DONATE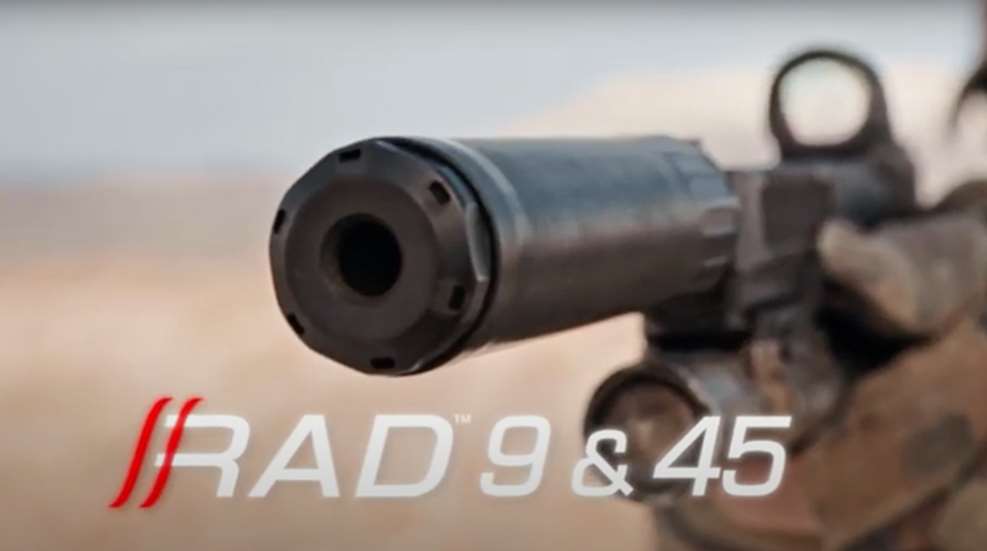 OSS Suppressors is introducing the new RAD 9 and RAD 45 pistol suppressors. Lightweight and modular, the RAD 9 and RAD 45 are built with OSS's next generation Flow-Baffle design.
The innovative Flow-Baffle design is based on OSS's patented and proven Flow-Through technology. Flow-Baffles direct expanding gas away from the bore-line, and radial grooves route them forward through the suppressor and away from the shooter. 
"We began development of the 9 and 45 after the launch of our popular rimfire suppressor, the RAD 22," said David Sanders, Director of Research and Development. "As most pistol owners know, you need some blowback for your pistol to function. So, the design challenge was to mitigate the blowback increase when suppressed while maintaining superior pistol performance. We've done it with these two new RADs." 
Technical advisor Dan Brokos, CEO of Lead Faucet Tactical and retired Army Special Forces SGM did extensive prototype testing, and reported the following results.
"It's annoying to get that constant sting in my face when I shoot my Glock suppressed. When I first shot the RAD 9 and 45 in a side-by-side comparison with popular pistol cans, I was blown away by the difference. Less gas, less recoil and a real soft feel, and my groupings were very tight."
RAD 9 & RAD 45 FEATURES: 
Modular design, with both long and short configurations

Reduced blowback for less annoying gas and particulates

Reduced recoil allows for softer feel while shooting

Industry competitive dB reduction

Lighter than most other competing suppressors

Shoots cleaner with less fouling and less hassle

Full-auto rated to .300 BLK sub-sonic

Uses industry compatible accessories

Fast assembly/disassembly

No need to time Flow-Baffles

Piston Flats torque onto barrel and won't shoot loose


RAD 9 Specifications:
Lengths: 7.7 inches / 5.15 inches

Weights: 9.1 ounces / 5.9

ounces

Diameter: 1.375 inches
 
RAD 45 Specifications: 
Lengths: 8.6 inches / 6.4 inches

Weights: 10.3

ounces

/ 7.6

ounces

Diameter: 1.37 inches
 
MSRP for the RAD 9 suppressor is $849, and MSRP for the RAD 45 is $999. For more information on this products and other products from OSS Suppressors, please visit osssuppressors.com.