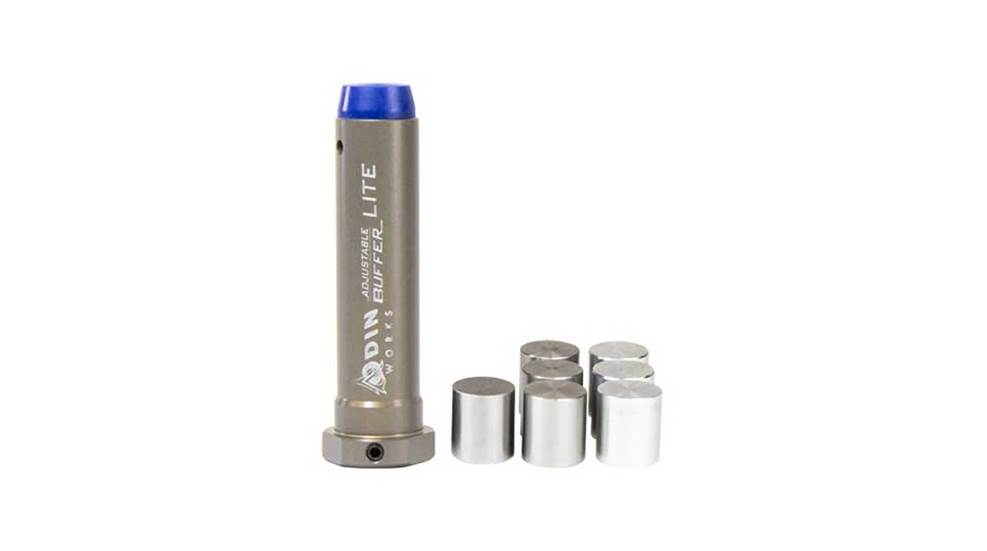 The AR-15 developed as a revolutionary platform for its time, and one of the unique elements of its operation involves the use of a buffer and a spring located in an elongated tube that extends from the rear of the receiver. One of the keys to a reliable AR platform gun is a buffer system that works every time with a variety of ammunition, and many AR-15 enthusiasts have faced frustration in fine-tuning their buffers. ODIN Works makes tuning your AR buffer tube with the company's recently released adjustable buffer set.

Each buffer comes complete with multiple weights to customize your AR-15 for your personal build and ammunition preferences, tuning your gun so it works perfectly with your shooting style. The new ODIN Works buffers are available to fit AR-10, AR-15 and 9mm platforms, and are available in two different weight combinations: light and heavy. The buffers are made from three different types of materials: aluminum, stainless steel and tungsten.

Three combinations of weight sets are available for AR-15-pattern guns, AR-10-style guns and 9mm AR-pattern guns. Each set contains enough weights to tune your gun to meet your exact needs and ensure maximum performance.

The AR15 set comes with seven weights: 3 aluminum, 3 stainless steel, and 1 tungsten weights (Lite: 2.1 ounces - 4.2 ounces; Heavy: 3.7 ounces - 5.8 ounces)
The AR10 set comes with three buffer weights: 1 aluminum, 1 stainless steel, and 1 tungsten weights (3.45 ounces - 4.65 ounces)
The 9mm buffer set comes with five weights: 1 aluminum, 1 stainless steel, and 3 tungsten weights (5.4 ounces - 7.4 ounces)

More information on the ODIN Works adjustable buffer weights is available at odinworks.com.