by
Shooting Illustrated Staff
posted on March 21, 2018
Support NRA Shooting Illustrated
DONATE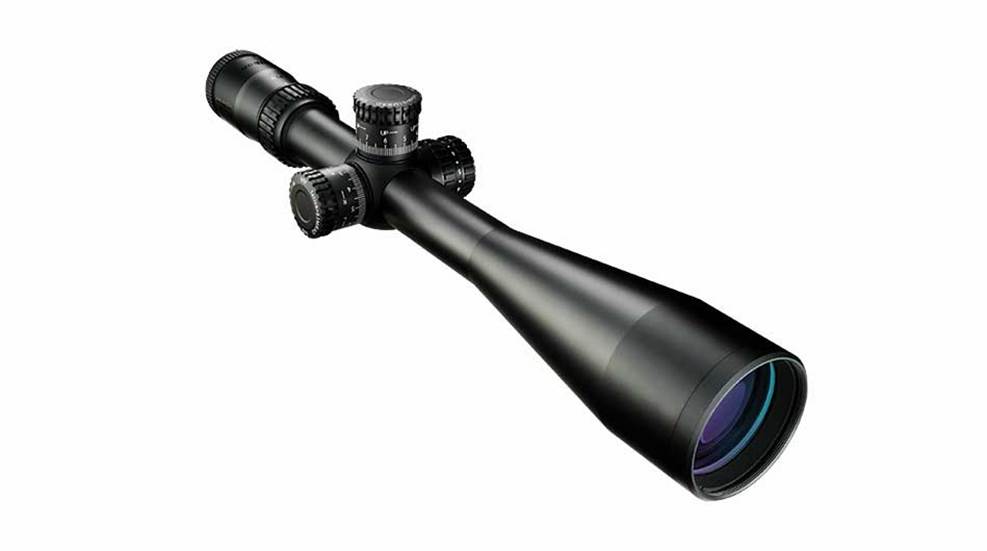 For years, competition-ready riflescopes with first-focal-plane reticles were well out of reach, price-wise, for the average consumer, and many had to make do with readily available second-focal-plane options. Now, the game has changed with the introduction of the new
Nikon
Black FX1000 FFP riflescope, designed to bring first-focal-plane glass to the masses.
As part of the company's flagship tactical-optics lineup, the Nikon Black FX1000 is constructed with a number of features designed to enhance its capabilities on match-grade competition platforms. The first-focal-plane optical system is constructed with the company's proprietary multi-coated glass, which is purpose-built to enhance resolution and image sharpness.
In addition to the clarity of the glass, each optic comes with either the company's FX-MOA or FX-MRAD reticle, which are made to take advantage of the FFP setup inside the optic. The main benefit of the FFP optical system is that the measurements found within the reticle are accurate at any magnification power. In second-focal-plane optics, measurements are typically only accurate at the highest magnification settings.
Other highlight features of the Nikon Black FX1000 FFP riflescope include quick-adjust turrets that enable users to quickly and easily dial-in on their targets, providing users with either 25 MOA or 10 MRAD of adjustment range per revolution. To preserve a shooter's zero, each elevation turret comes with a built-in zero stop that enables users to quickly return to zero after dialing for elevation.
Additionally, the optics also offer a parallax-adjustment knob that can be tuned from 50 yards to infinity. The optic also features an illuminated reticle, and 10 different brightness settings are available through a quick turn of a rheostat knob. An "off" position is located between each setting, ensuring that users are just one notch away from their preferred illumination level.
Each Black FX1000 riflescope is built on a 30 mm main-body tube machined from aerospace-grade aluminum alloy and is finished with a hard-anodized coating to ensure durability. The optics are certified waterproof, fogproof and shockproof and are covered by the company's lifetime repair/replacement policy.
Available models in the Nikon Black FX1000 FFP riflescope family include a 4-16x50 mm optic with or without an illuminated reticle and a 6-24x50 mm optic with an illuminated reticle. The suggested retail price for the 4-16X model starts at $649.95, while the 6-24X model retails at a suggested price of $799.95.