by
Shooting Illustrated Staff
posted on May 24, 2022
Support NRA Shooting Illustrated
DONATE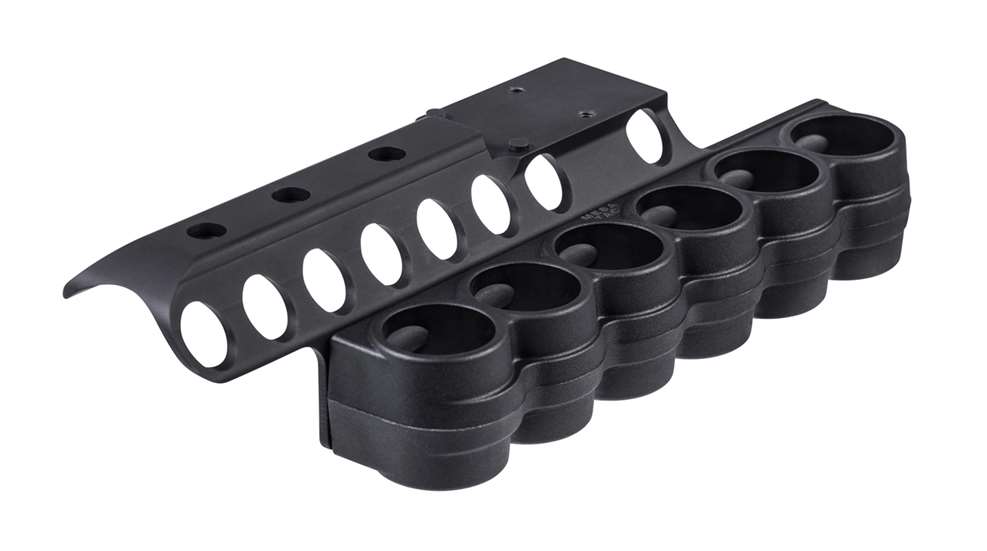 For nearly two decades, Mesa Tactical has been at the forefront of innovation in the world of the tactical shotgun. Keeping in line with these traditions, Mesa Tactical is releasing the latest versions of the 100-percent American made Sureshell shot shell carrier, designed to accommodate the Trijicon RMR red-dot electronic sight on either a Benelli M2 or Benelli M4 tactical shotgun. This product addition is part of the company's line of SureShell carriers that work with tactical shotguns from other manufacturers such as Beretta, Remington, and Mossberg.
The Mesa Tactical SureShell RMR carrier is similar to other Mesa Tactical SureShell integrated carriers. However, these models exclude the Picatinny rail section. Instead, they feature a precision machined mount that is designed specifically for the popular Trijicon RMR red-dot electronic sight. Without that section of Picatinny rail, the optic is able to sit lower in relation to the shotgun it is mounted on. This lower foundation allows the optic to co-witness with the factory ghost-ring sights in a seamless manner.
Mesa Tactical SureShell RMR carriers are manufactured from either 6061-T6 aluminum with a Type 3 hardcoat anodized finish or from high impact lightweight polymer. The 6061-T6 aluminum carriers give the end user the choice of employing either a four shell or six shell carrier, whereas the polymer carriers only hold six shells. Shotgun shells are secured to the SureShell carrier via Mesa Tactical's rubber friction retention system. A shotgun must have its receiver drilled and tapped correctly to allow the proper installation of the SureShell RMR carrier.
Depending on the shotgun model, the shell capacity, and the material of the shell carrier, the manufacturer's suggested retail price varies from $93 to $115 per unit. For more information on the Mesa Tactical SureShell Carrier and other tactical shotgun shooting accessories, please visit their website at mesatactical.com.