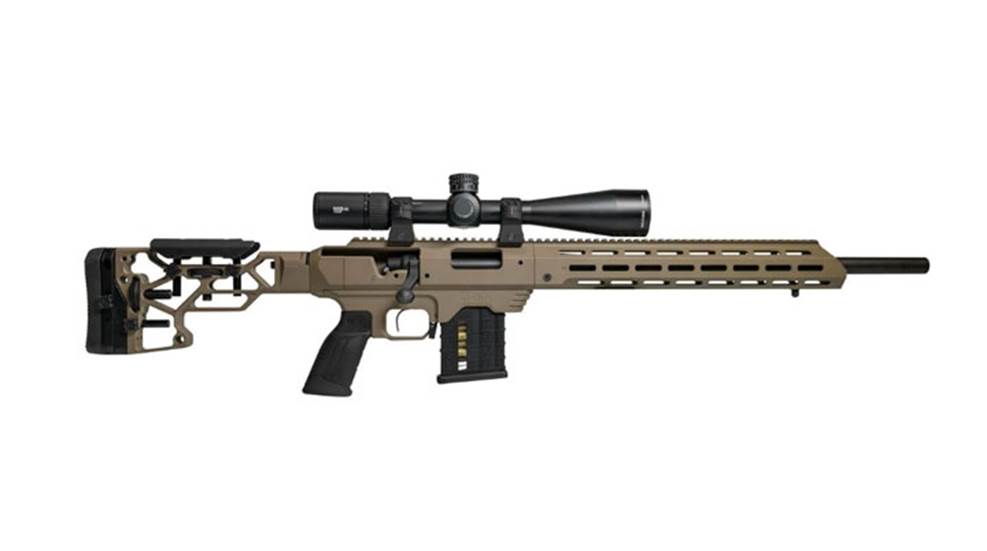 Modular Driven Technologies (MDT) is adding an updated version of its TAC21 Gen2 model to its line of precision rifle chassis systems. Launched in 2009, the MDT TAC21 was MDT's very first chassis system. Ever since its introduction, it has been used all over the world by sports shooters and law enforcement alike.

Now the new TAC21 Gen2 Chassis System has been updated for increased reliability and more performance. The end cap has been changed so the buttstock can be easily and quickly removed via a locking adjustable lever. Other changes to the TAC21 Gen2 chassis include upgraded barricade stop grooves, ambidextrous mag latch and a 15-inch full rail M-Lok forend. 
The chassis continues the successful straight-line design of the original TAC21 chassis. This ensures that recoil energy from each shot goes from barrel to buttstock in a straight line, giving superior recoil management, improved accuracy and faster follow-up shots. The TAC21 Gen2 can be installed in 30-45 minutes without the need of bedding and converts your action to use external box magazines. The chassis also features an integrated top rail and an enclosed action housing and is compatible with AICS magazines and can use AR-pattern buttstocks and grips. 
Like most MDT Chassis Systems, the TAC21 Gen2 is manufactured from 6061 aluminum, and features V-Block bedding. The TAC21 Gen2 comes finished in your choice of Black or Flat Dark Earth Cerakote, and features MDT's 100-percent satisfaction guarantee.
The MDT TAC21 Gen2 chassis is available for the Remington 700 Short Action, Remington 700 Long Action, Tikka Long and Short Action and right-handed versions of the Savage Long Action and Short Action.
MSRP for the MDT TAC21 Gen2 Chassis System begins at $689.95, and more information on this chassis and other MDT products is available at mdttac.com.