by
Shooting Illustrated Staff
posted on June 4, 2020
Support NRA Shooting Illustrated
DONATE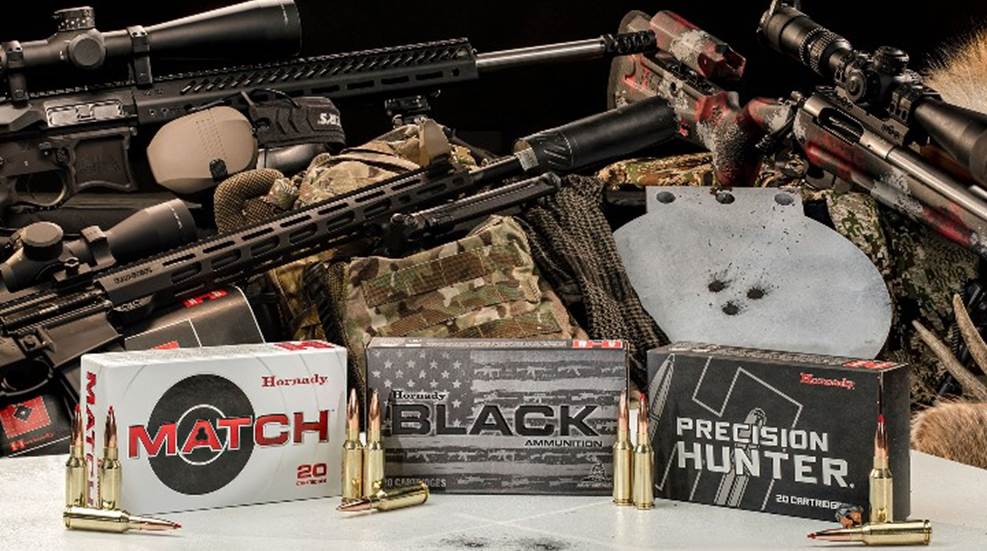 Hornady introduced the new 6mm ARC (Advanced Rifle Cartridge) earlier today. This new AR-15 cartridge was recently tested, selected and fielded by a specialized group within the U.S. Department of Defense for its multipurpose combat rifle program. Hornady expects the 6mm ARC to represent a versatile cartridge that expands the potential of the AR-15 platform. Consumer offerings will feature bullets selected to deliver ideal performance for home-defense, competitive shooting and hunting applications.
"The 6mm ARC began with a simple question: What can we do with today's technology to maximize the performance of the AR-15 platform?" Hornady Ballistician Jayden Quinlan said. "We subsequently modeled and tested a variety of designs in different calibers until we were able to produce the most flexible cartridge possible within the limits of the AR-15 system."
Hornady claims the 6 mm ARC cartridge produces less felt recoil than larger, short-action-based cartridges. At the same time, this new 6 mm fully utilizes modern, heavy-for-caliber 6 mm projectiles that provide superior accuracy and impressive ballistic performance even at extended ranges.
"The 6mm ARC does much of what larger cartridges can and everything that smaller cartridges can't," Quinlan said.
Hornady expects the 6mm ARC to provide significantly better ballistic performance than the 5.56 NATO with similar recoil. It expects ballistic performance to be analogous to the tried and true .308 Win. while saving 30 percent in weight in both the weapon system itself and the ammunition for the weapon system.
Hornady will be offering the 6mm ARC in three distinct product lines:
6mm ARC 105 grain BTHP BLACK

6mm ARC 108 grain ELD Match

6mm ARC 103 grain ELD-X Precision Hunter (Hornady expects delivery of this line in Fall 2020).

More information about this new cartridge, including ballistic performance and specifications, can be found at Hornady.com/6mmARC.