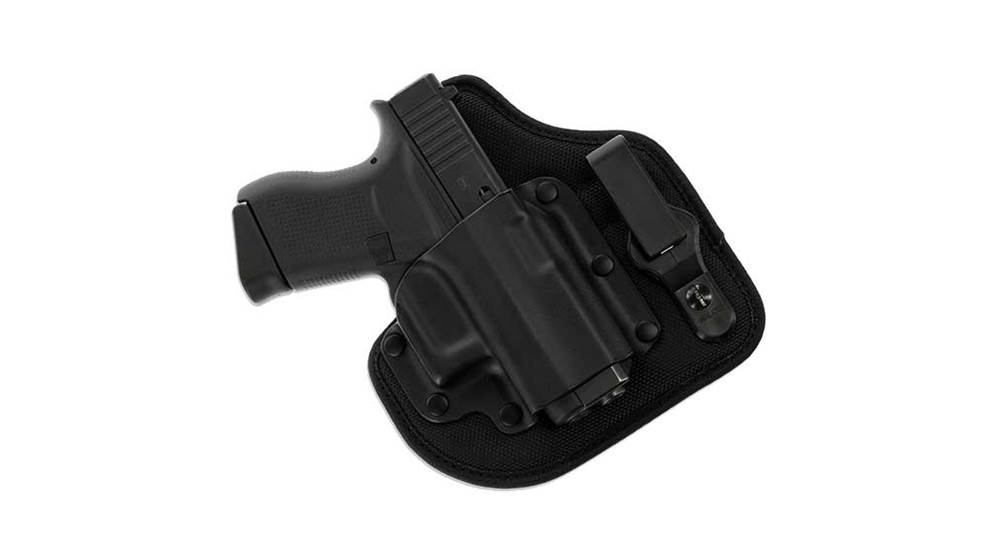 Expanding its extensive line of concealed-carry gear in 2019, Galco Gunleather introduced its new QuickTuk Cloud holster. Built with an innovative combination of Kydex, ballistic nylon and Galco's new Comfort Cloth, the QuickTuk Cloud holster combines extremely comfortable carry with enhanced concealment.

The rigidity and stability of Kydex teams with the strength of ballistic nylon and, the comfort of Galco's Comfort Cloth to deliver a comfortable, easy to use holster. The QuickTuk Cloud combines the advantages of these three separate materials to create a hybrid holster with a design that allows shooters to get a full firing grip on their gun at the start of the draw.

The QuickTuk Cloud's top-rank comfort level comes from its innovative backing plate, composed of a ballistic nylon front over a closed-cell foam body. The back portion of the plate that rides against the wearer is lined with Galco's Comfort Cloth, an Adaptive Performance Mesh that provides padding and moisture wicking. A rigid Kydex holster pocket provides fast draw and easy holstering while facilitating a full firing grip.

Worn inside the waistband, the QuickTuk Cloud attaches to the belt with the help of  Galco's patent-pending, tuckable polymer UniClip, for improved concealment and stability on your waist. The UniClip attachment makes it a breeze to attach and detach the holster from your belt, and the clip can also be moved up or down in the corresponding holes in the backing plate, enabling you to set the carry height to suit your unique needs.

Available only in black, the QuickTuk Cloud has an MSRP of $55. For more information, please visit galcogunleather.com.