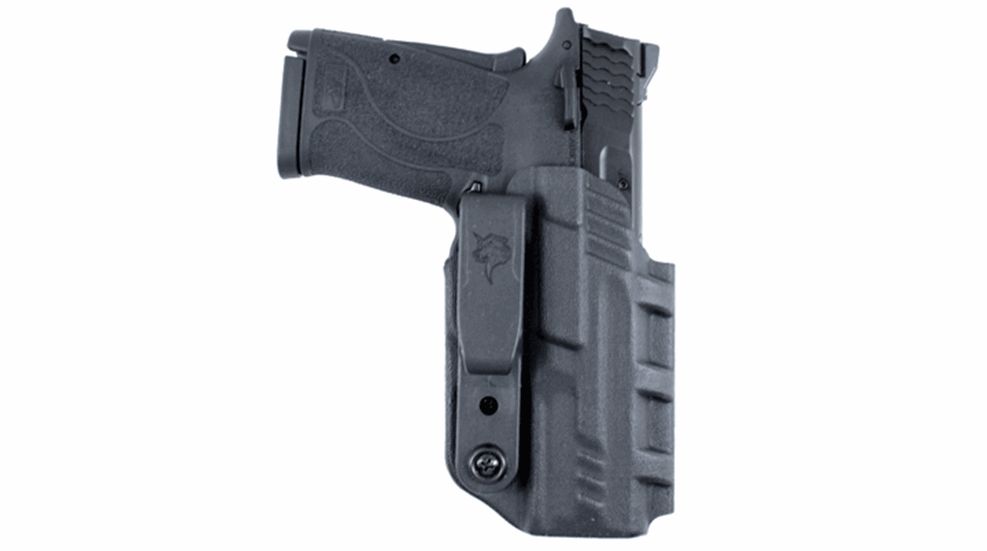 For nearly five decades, DeSantis has been developing, designing and manufacturing holsters for American gun owners. All of its holsters use top-quality, American-Premium hides and the toughest synthetics available for its holsters and accessories, giving them a well-earned reputation for comfort and long life.

Now they are rolling out select models of its holster lineup for the new Smith & Wesson M&P9 Shield EZ and M&P22 Compact pistols, allowing gun owners more options for concealed carry.
The DeSantis Slim-Tuk is a minimal ambidextrous IWB holster, precision molded from a sturdy Kydex sheet and features a rugged nylon clip. The holster uses DeSantis's tuckable C-Clip hardware which gives the wearer almost unlimited mounting options and can easily be reversed to change from right-handed to left-handed carry. MSRP for the Slim-Tuk is $40.99.
The DeSantis DS Paddle holster is a lightweight and durable holster that is custom molded to work perfectly with your firearm. By using Kydex, the DS Paddle holster can be molded to your gun with pin-point precision, allowing for minimal friction when drawing your gun. A unique dual tension device keeps your gun planted in the holster for realistic everyday carry. By using a paddle attachment device, the DS Paddle can be mounted in almost anywhere on the beltline and still keep your pistol securely in-place for when you need it most. The DS Paddle holster is customizable for both and rearward cant, and also comes with optional belt attachment. MSRP for DeSantis DS Paddle is $48.99.
More information on these holsters and other DeSantis products available for the Smith & Wesson M&P9 Shield EZ and M&P22 Compact is available at desantisholster.com.