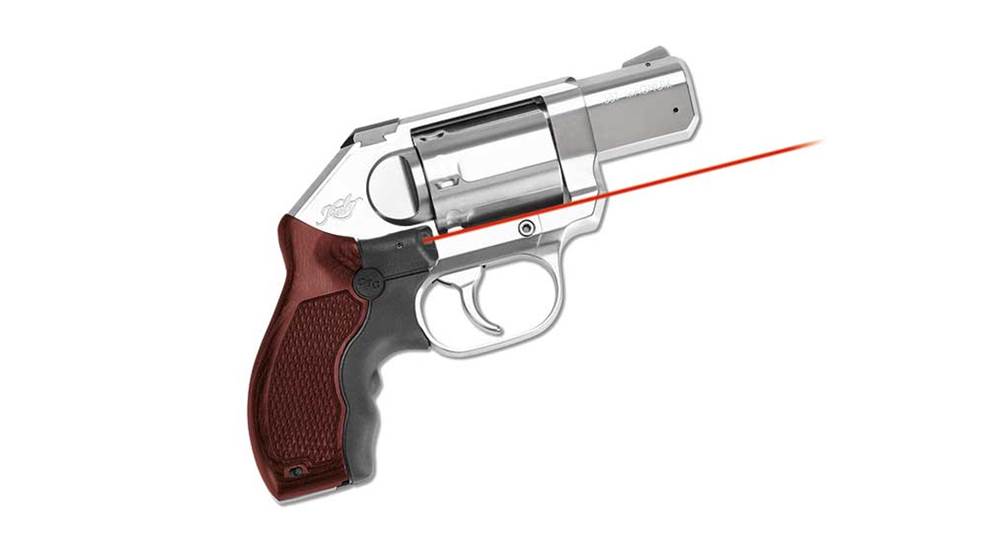 Building on the company's previous Lasergrip offerings rolled out in early 2017,
Crimson Trace
announced the launch of a second model of Master Series Lasergrips designed for the
Kimber
K6s. The K6s, chambered in .357 Mag., was Kimber's first-ever revolver, and this new laser sight from Crimson Trace is purpose-built to aid in target acquisition while adding to the enhanced looks of the wheelgun.
These Crimson Trace Master Series Lasergrips add to the overall aesthetic of the design with Rosewood panels located on either side of the revolver's grips. Integrated into this attractive wood design is an instinctive-activation system that provides instantaneous activation of the laser once users get a solid firing grip on the gun. The activation is provided through a rubber-padded activation button located just under the trigger guard. The squeezing of the revolver's grip places pressure on the activation pad, turning the laser on. If users prefer not to have an instantly activated laser, then a master on/off switch enables them to leave the laser deactivated until needed.
One of the stand-out benefits of the Crimson Trace Master Series Lasergrips is the ability of users to retain the same holster used with factory grips. The design of the grips provides an integrated laser diode and battery system that works within the confines of the grip, adding zero bulk or profile addition to the gun itself. In addition to the genuine Rosewood panels, the grip also incorporated a rubberized, overmolded element that helps to reduce the sharp recoil of .357 Mag. self-defense loads fired through the Kimber K6s. 
The 5mW red laser is powered by a single 1/3N lithium battery, which provides enough juice for more than four hours of continuous use. The laser comes sighted-in from the factory at a distance of 50 feet, but windage and elevation adjustments can be made by the end user to align to their preferred aiming point. At 50 feet, the size of the aiming laser is about 0.5 inch. All Crimson Trace Lasergrips are covered with a three-year warranty, and owners have access to the company's "Free Batteries for Life" program. The suggested retail price on the Crimson Trace Kimber K6s Master Series Lasergrips is $399.