by
Shooting Illustrated Staff
posted on March 23, 2021
Support NRA Shooting Illustrated
DONATE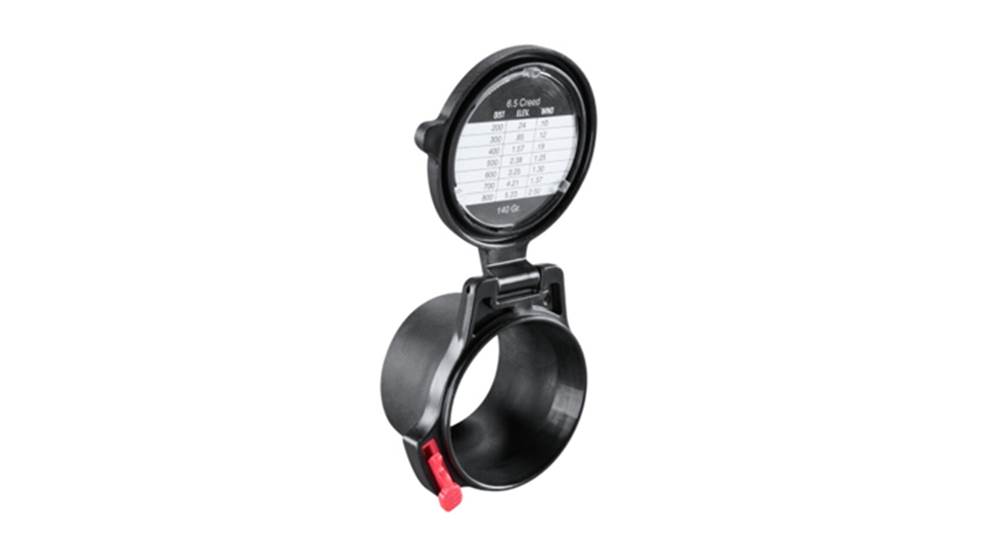 Keeping the scope on your rifle in tip-top condition means protecting it from the elements, and that starts with scope caps to protect the lenses of your scope. Butler Creek is known for making field-proven hunting and shooting accessories, and now they are launching their new Element Scope Caps. Element Scope Caps are rugged, modular and designed to protect almost any scope thanks to various size options and a multi-flex rubber sleeve design.
The Element Scope Cap allows you to choose from three modular and interchangeable lens caps: A clear disk cap, a ballistic data disk or the standard opaque black disk. The ballistic data disk accepts a ballistic chart template insert which can be downloaded and printed from the Butler Creek website. The information on the ballistic disk gives shooters easy access to critical ballistics data in the field, providing them with all the information they need to make an accurate shot before they pull the trigger.
The lens caps are made from durable polymer to withstand including extreme hot and cold conditions as well as heavy use in the field. The caps flip open with the touch of a button, allowing hunters to protect their scope right up until the shot is ready. The cap can be flipped 180 degrees to stand upright or 270 degrees to fold back onto the scope and out of the way after being unlocked.
The Element Scope Cap comes in eight different sizes that will fit most of the scopes on the market today. The six objective lens cap options including 35-40 mm, 40-45 mm, 45-50 mm, 50-55 mm, 55-60 mm and 60-65 mm, as well as small (37-42 mm) and large (42-47 mm) eyepiece cap options.
Each of the new  Element Scope Caps has an MSRP of $29.95, and more information on these items and other gear from Butler Creek is available at butlercreek.com.