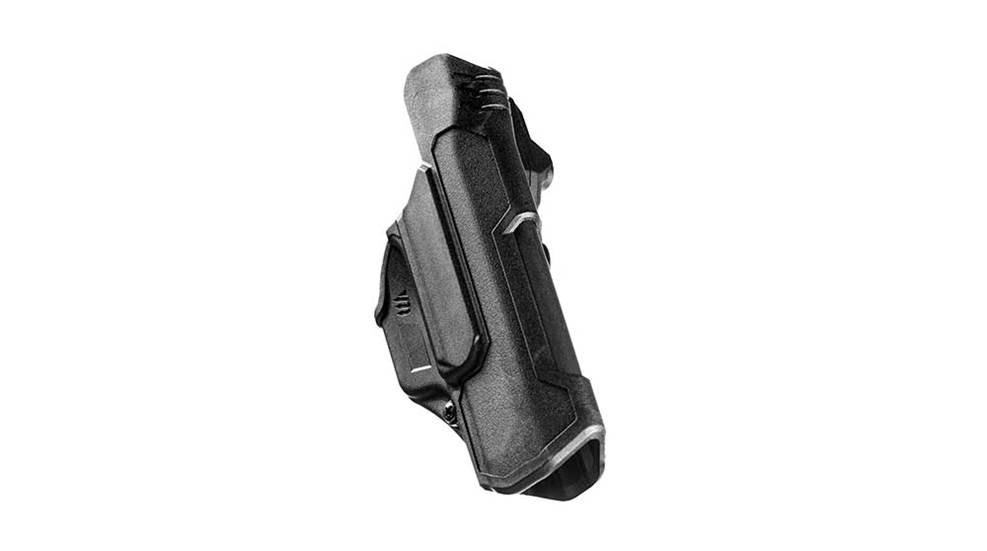 Whether it's for duty use or open carry, having a retention holster that keeps your gun secure as you move about is a vital if your gun is on display for all to see. For years, the SERPA holster has been Blackhawk's premier retention holster, but now for 2019 the company is introducing its new T Series line of retention holsters, currently available for compact and full-size Glock pistols.

The new holster features Blackhawk's Master Grip Principle: As users naturally reach down to draw on the holster, their hand lands on the release for the pistol, making it easy to deploy your sidearm. This new system complements user intuition and natural hand movements, and the thumb-activated retention in the T-Series helps keeps your firearm at the ready while still maintaining total security.

The low-friction, dual-density internal material of the T Series makes for a smooth and effortless draw while the durable, proprietary, glass-reinforced nylon and soft-touch polymer internal line provides for high-durability and protection with minimal bulk.

Designed and made in the USA, the T Series is currently available only in belt-mounted right and left-handed versions for the Glock G17, G19, G22, G23, G34 and G35 models without an accessory light or laser. However, more models which will work other guns and with accessories such as pistol-mounted lights and red dot optics are in the works and will be rolled out in the near future.

MSRP on the T Series is $129.99, and more information on these new holsters is available at blackhawk.com.