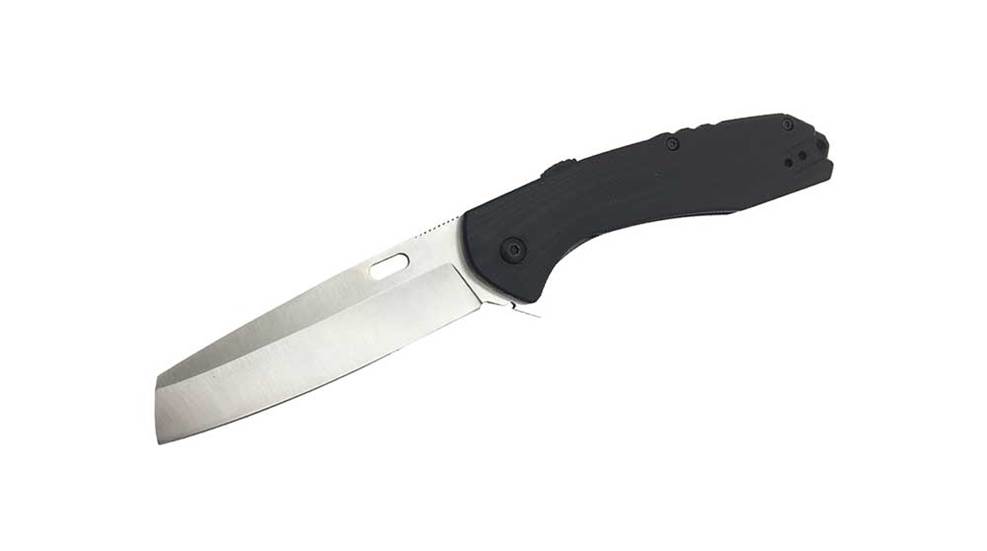 New from American Buffalo Knife & Tool Company is the all-new Elite series Warthog Folder that continues that company's trading of producing high-quality knives and multi-tools at affordable prices. The latest knife from the company is purpose-built to provide knife enthusiasts with a blade that can be used to address specific cutting tasks, thanks to the blade's utilitarian design. However, the Warthog is also designed to serve well as a dependable knife for everyday carry.

"We designed this coping blade for the person who wants to get into close areas. There is no point on the blade to keep you from puncturing areas when you are trying to cut or skin into tight places," said David McHan, CEO of American Buffalo Knife & Tool.

The Warthog Folding Knife features a straight-edged front blade and a dull-back spine that curves down to meet the straight edge. Built from high-quality materials, it is specifically designed to give a clean cut, especially when cutting on flat surfaces. The Warthog Folder is lightweight with a thin profile, and it boasts a 4.5 inch closed length liner lock and a D2 Satin-finished steel blade. The handle is CNC-machined from G10, with black titanium-coated liners, a ball-bearing pivot system and a reversible pocket clip.

The Warthog's folding coping blade allows hunters to get into tight places without the tip of the blade cutting things that do not need to be cut. It is also used as a carpenter's blade for scoring or marking wood, and it is also great for rope-cutting or any one of the countless other tasks you for which you need a knife.

The MSRP on the Warthog folder is $49.99. For more information, please visit abktinc.com.