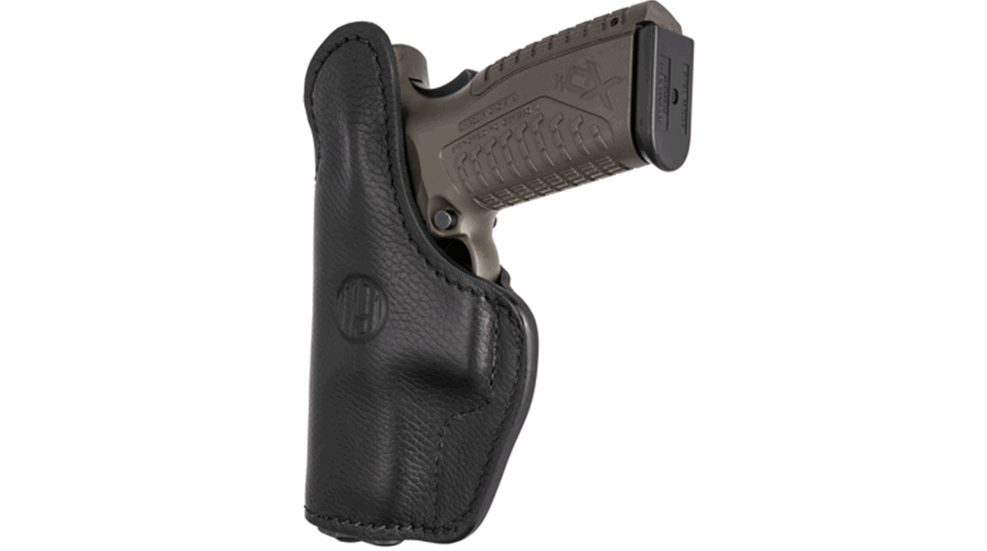 1791 Gunleather is now shipping the Ultra Custom Multi-Fit Holster, its new innovative holster that is changing how the world sees gun holsters.
"We work tirelessly to develop products that can be multi-functional and meet our company and customer's expectations in quality and craftsmanship. Our holsters have a long-standing reputation for that. Our goal is always to deliver incredible quality to every customer no matter how or what they carry. We are excited to be able to now ship our Ultra Custom Holsters," says Ramiro Romani, 1791 Gunleather CEO.
The Memory-Lok technology in the 1791 Ultra Custom Holster gives you Kydex-like retention with all the comfort of leather. The patent-pending process lets you customize your holster to your firearm over and over using a simple three-step process. The Ultra Custom Multi-Fit is made from ultra-soft cowhide and is built with a high sweat guard which provides a layer of protection between you and the firearm. It comes with a reinforced synthetic tuckable clip suitable for IWB carry with a slim profile and superior concealment. The Ultra Custom Multi-Fit Holster is available in six sizes that will accommodate handguns from revolvers to full-size service pistols. To mold the holster to your gun of choice, simply follow the instructions and mold the Memory-Lok Leather to a full custom fit for your firearm.
1791 Gunleather Ultra Custom Multi-Fit Holster Features:
Handcrafted using premium 100-percent Certified American, soft breathable Cow-hide leather.

Includes a strong, American steel clip that's beveled for complete comfort and the safest retention.

Open top design for quick draw with your preferred carry-style in mind.

Custom design that's handcrafted to accommodate a wide range of firearms.

Reinforced stitching ensuring quality, security and a lifetime of enjoyment.

Lifetime warranty commitment to our customers with each product.
MSRP on the 1791 Ultra Custom Holster is $109, and for further details on the holster and products from 1791 Gunleather, please visit 1791gunleather.com.