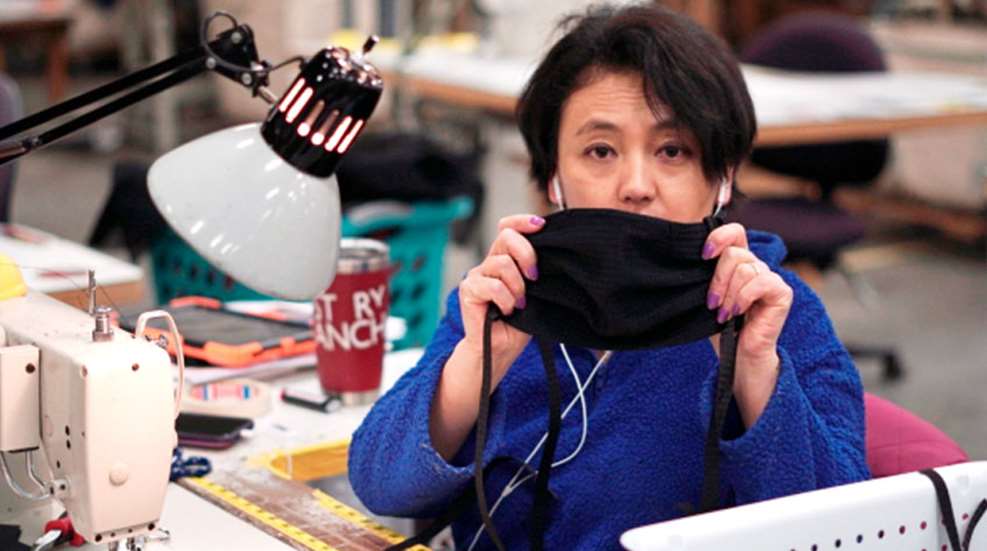 The shooting industry has stepped up to help combat COVID-19, with multiple manufacturers changing lines to make protective equipment and others donating PPE to healthcare workers.
Our inventory of firearm-related companies that joined the fight against COVID-19 is far from complete. The list is long, grows by the day and reflects an industry-wide compassion that shines through the worst of storms, even when the challenges paralyze others in fear. With apologies to those we overlooked in the fight, here's an abbreviated look at a few early members in this all-volunteer army.
It starts with some industry legends. Smith & Wesson donated 10,000 sets of eye protection to the Baystate Health medical centers and N95 masks to the Springfield, MA, Police Department. Rather than let Remington's machinery remain idle during the health-mandated closure order in Ilion, NY, the company offered its 1 million square feet of space and equipment to the effort. 
"We would be honored to donate our facility to the production of ventilators, surgical masks, hospital beds or any other products mission-critical to the war on coronavirus," Ken D'Arcy, Remington CEO wrote in a letter to New York Governor Andrew Cuomo and President Donald Trump.
Federal Ammunition donated N95 respirator masks to a pair of health care facilities—Mercy Hospital and Cambridge Medical Center. Both are located near the company's Anoka, MN, headquarters. 
Brownells provided computer server time to [email protected], an international effort to understand the molecular structure of COVID-19 and defeat it. "Our IT team learned about the [email protected] project and their work using computer modeling to better understand the molecular and protein structure of the virus," said Brownells IT Director Curt Graff. "We are committed to helping protect our country by virtue of our personal protection and sustainability products, but we see this as a way to support the international community in a time of significant need."
Beretta switched its Italian facility from production of 3D printed firearm and accessory prototypes to make emergency respiratory masks. The effort will continue until supplies are sufficient to handle patient load. 
Versacarry converted its equipment to manufacture face shields and face masks. Its peak production was expected to reach 20,000 units a week. 
Radians, a manufacturer of PPE and quality safety eyewear and hearing protection, donated more than 14,000 N95 masks to its hometown Memphis, TN. "We're thankful for our first responders and glad that Radians can lend a helping hand during the crisis," said Wes Miller, director of sales for Radians' sporting goods channel. 
Otis Technology partnered with Saint Lawrence Spirits to make, bottle and distribute hand sanitizer to first responders. In addition, the company began using its facilities—that normally manufacture firearm cleaning and maintenance equipment—to produce PPE supplies. Cole-TAC, Blue Alpha Gear and Mystery Ranch shifted production to face masks. Primary Arms donated 7,000 gloves to local law enforcement. 
Protective equipment was not the exclusive focus, either. CMMG provided free lunches to first responders in Booneville, MO, until social-distancing guidelines forced closure. "In times like these, we get through things by supporting our neighbors and serving each other," said Chris Reinkemeyer, CEO of CMMG.