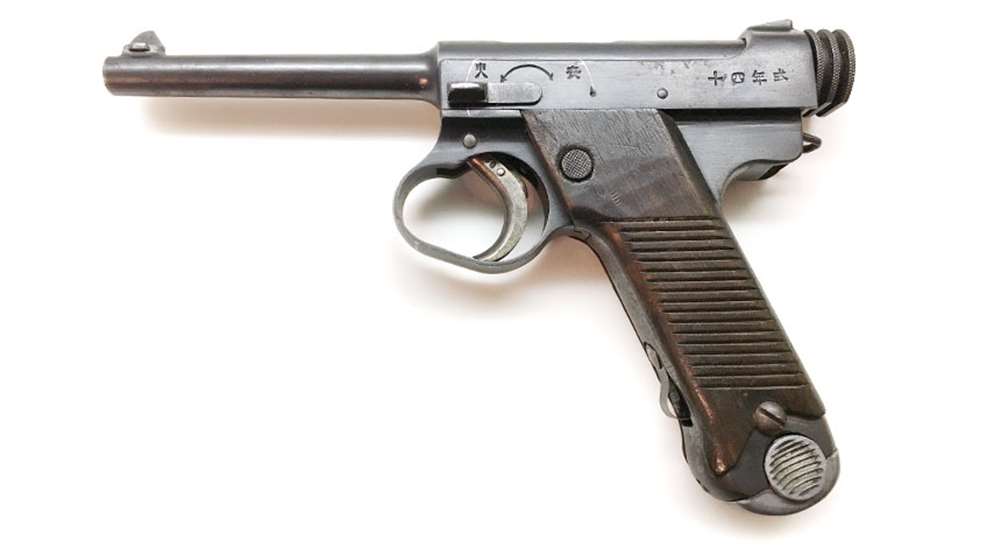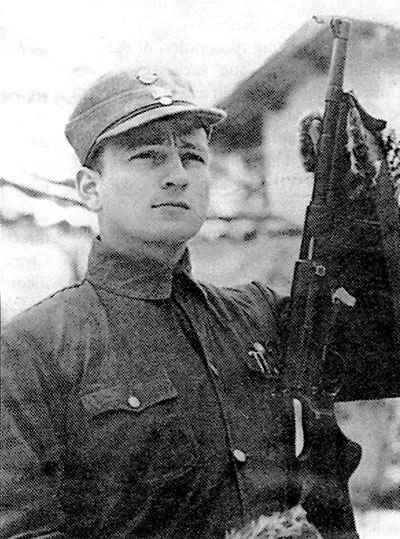 The Japanese Nambu pistol is an acceptable shooting instrument, but it gets short shrift in any American-written discussion of World War II weaponry. When it was still relevant, it is hard to grasp why a lieutenant of the U.S. Marines would actually choose to go about special duties armed with an 8 mm Japanese Nambu Type 14 pistol. There had to be a reason, because the officer in question had impeccable credentials as a warrior and as a man. He was Robert H. Barrow, 6 feet, 4 inches of lanky southerner with the "gentle, drawling voice" that Col. Thomason mentioned in his classic book of World War I, "Fix Bayonets." 

Barrow started his career involved with World War II special operations in China and went on to command a rifle company of Chesty Puller's 1st Marines in Korea. Under his dynamic leadership, Able Co., 1/1 took and held the last pass out of the Chosin Reservoir. In Vietnam, he was a colonel commanding the 9th Regiment of Marines. Promoted to general, Barrow held a host of critically important positions and finished as the 27th Commandant of the Marine Corps. It was more than 40 years of utter devotion to the United States of America, recognized twice with the nation's second-highest decoration for valor under fire. 
His World War II service in China was with an American unit that performed brilliantly, but was almost overlooked by the historians. SACO, an acronym for Sino-American Cooperative Association, was unique in mission, staff, command structure, equipment and other features. To understand it, you have to be aware of the situation in China in the late 1930s and early '40s. This enormous nation was at war with Imperial Japan, but only some coastal regions and major population centers were actually occupied by Japanese troops.

Two Chinese armies resisted the Japanese, the Nationalists under Chiang Kai-Shek and the Communists under Mao Zedong. There were also several significant military formations under the control of so-called "warlords" with loyalties to whoever offered the best deal that week. In this confusing order of battle, few strategically important places were permanently held by any of the parties. It was a fluid atmosphere of frequent sharp skirmishes and occasional battles. Limited road and rail networks restricted the mobility of the various armies and it was mostly accomplished by good, old-fashioned marching. In this scenario, good intelligence was exceptionally important.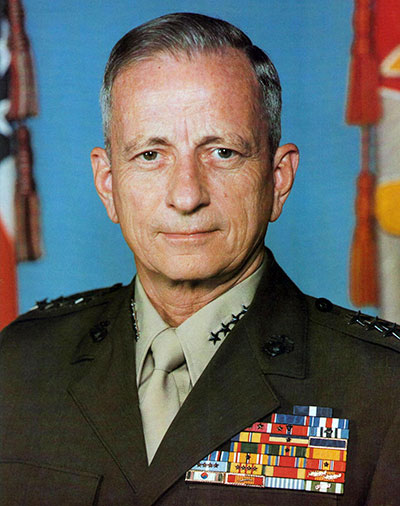 When America entered the war in 1941, the Pacific Fleet assumed responsibility for wide expanses of ocean east of China. To operate effectively, the decision-makers of the fleet realized that accurate weather reports were necessary, and the only way to get them was from weather stations in China.  SACO got the mission of establishing, manning and running a vast network of small, mobile, radio-equipped weather and observation posts. It was a Navy-run operation using mostly Chinese personnel. But, the friendly Chinese asked for and received support from Americans. This went well beyond intelligence and weather.

In short order, SACO was running guerrilla warfare advisors and even some raids. Thus did U.S. Marine 1st Lt. Robert Barrow find himself in rural China directing a mixed team of Marine, Navy and Chinese operators. His was not the only team, but Barrow was aggressive and made frequent contact with Japanese troops. It was fighting under the worst-possible circumstances—away from any kind of fire support and often out of radio contact with anyone who could assist. Barrow's ragged crew moved often and usually by foot, as much as 20 miles a day. He weighed around 200 pounds at the start but was a skinny 150 when the war ended. For the last few months of that time, he was out of contact with headquarters. 
That's an incredible record, about which very little has been written. In a recent telephone interview with his son, Rob Barrow, as well as reading what I could find, I was able to get a better picture of that tumultuous period when an extraordinary Marine did his duty. There are a few pictures from that time and one showed a hard-eyed young Barrow sporting an odd-looking submachine gun. The younger Barrow (who was also a Marine officer and commanded A-1-1 in the Gulf War) told me what he knew about the unusual Nambu pistol. It is back in his possession, the gift of Marine Col. Carter Swenson, to whom the elder Barrow had sold it. Swenson returned the pistol to Barrow the younger and refused compensation for it—such was the respect he held for Gen. Barrow. 
Why did Barrow make such an odd choice in weaponry? There are several possibilities and one is simply that he needed a sidearm and the tenuous SACO supply chain was unable to provide a 1911 or other suitable armament. This is the kind of work where a handgun is very handy. It is also possible that he carried the Nambu to demonstrate to his Chinese soldiers that he was capable of besting the enemy in close combat. Maybe he liked the way this particular gun shot or felt or its very light weight. Apparently, he never felt the need to discuss his choice and never said much about it to his son. As much as I would like to have this World War II riddle resolved, we may never get a definitive answer.
He might have picked it because he used his gun a lot and needed one that had an ample ammo supply. Under these circumstances, that ugly, underpowered 8 mm pistol gets quite appealing as fightin' iron.