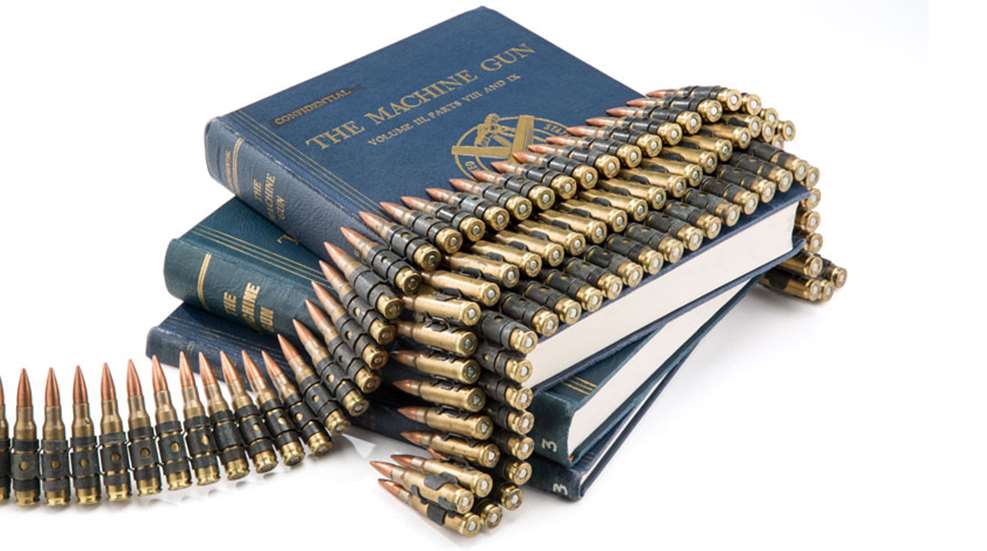 It was, as I recall, a brisk autumn morning over on the eastern edge of San Francisco bay. In those pre-Vietnam days, the Navy had a large Naval Air Station on man-made Alameda Island. That station included a Marine barracks, where I served as the officer in charge of the guard. This was considered good duty in the early 1960s—near a cosmopolitan city with all manner of attractions. I was even able to find a bullseye-pistol match about three weekends out of five. Still, on that morning, duty had me out in the wind and cold between two mammoth hangars. I was standing by an open-topped 55-gallon drum, burning old papers.

Puzzled? I can explain.  The military used to generate mountains of paper, a great deal of which was sensitive or essential to be kept secret. It was "classified" as Confidential, Secret or Top Secret. (I am told the same thing goes on in today's services, but nowadays it goes on a computer.) In the 1960s, we would periodically be advised by higher headquarters that certain documents were to be burned. On this occasion, I was assigned to witness the destruction of several hundred pounds of outmoded documents. I had to be armed (with a 1911A1 chambered in .45 ACP) as I watched a couple of Navy yeoman types slowly tossing paper into the fire, but everything went well until we got to several sets of huge hard-bound books. I got a quick look at one of them and said "Whoa—we can't burn these!"
The books were concerned with machine guns and were very detailed and illustrated. The gun buff in me could not handle the destruction of these valuable books, when I had a fine home for them on the walnut shelves of my growing gun library. The necessity of their destruction was explained to me in detail and I, of course, complied with my orders, but I can tell you that it plain hurt to see them rendered into smoking ashes. 
The books were titled "The Machine Gun" and eventually grew to a five-volume set. The books covered all types of full-automatic weapons in great detail and included information on their sights, operating systems, feeding and ammunition. Written over several decades at the behest of the U.S. government, the work became our nation's fund of knowledge on a topic of increasing importance at a time of national emergency. It was all the product of one of the most-interesting, but highly enigmatic shooters I have ever studied. His name was George Morgan Chinn.
George Chinn was born on Jan. 15, 1902 to a prominent family of French-Huguenot origin. Over the years, his family was involved with one form of business or another—sometimes public service— around Mercer County, KY. Chinn attended both local schools and a military school in his formative years.  His 2015 biography "Kentucky Maverick" reports a rebellious but honest youngster, interested in local history and fascinated with firearms. A family introduction got him into the local armory, where an understanding armorer actually taught him the proper disassembly and re-assembly of the Gatling Gun. It was a start. In college, Chinn was a member of the legendary Centre College football team that somehow got into a game with mighty Harvard and beat that 1920s-era giant, 6-0.
Chinn engaged in various kinds of business ventures in the Prohibition years and also developed a close relationship with Albert Benjamin "Happy" Chandler, the famous Kentucky politician. Among the more notable of his schemes was the Cave House, a natural limestone cave which he and partners expanded into a restaurant, roadside convenience store and gas station. At other times, the deeper recesses of the cave may have housed stills for producing bourbon, as well as a small brewery and gambling rooms with slot machines. Chinn was a huge man, well over 6 feet and 300 pounds; he was aggressive in the conduct of his life and business. A dispute over a business matter once caused the other side to go to guns and a wounded Chinn had to successfully defend himself with a revolver. Throughout these middle years of his life, he worked at many different jobs—athletic coach, state capital security and merchant. 
But it was World War II that gave Chinn his big opportunity. Although he was badly overweight and in his late 30s at the time, he was able to secure a shot at a commissioning program in the Marine Corps.  He entered the Corps, passed the program and became a Marine officer. Somehow, his natural skill with guns came to the attention of his seniors and he began an unusual, intermittent career in ordnance that lasted until after the end of the Vietnam War. On active duty during World War II, he went to civilian life with frequent spells of active duty thereafter. It was in this period that he produced the monumental lifetime five-volume treatise on machine guns. He also did great work for the Navy and Marine Corps on other systems and was the inventor of the 40 mm grenade machine gun, the MK19.
Preparing this latest column, I went to the internet to find a possible copy of "The Machine Gun" for sale—at a reasonable price, that is. I found one set, but the seller mysteriously lost it before we could complete the transaction. Things might have been a lot better if the guv'mint had not ordered me to burn several sets a half century past. I have heard about these books for years and would love to read the detailed writings of Lt. Col. Chinn, a man who really knew his fightin' iron.