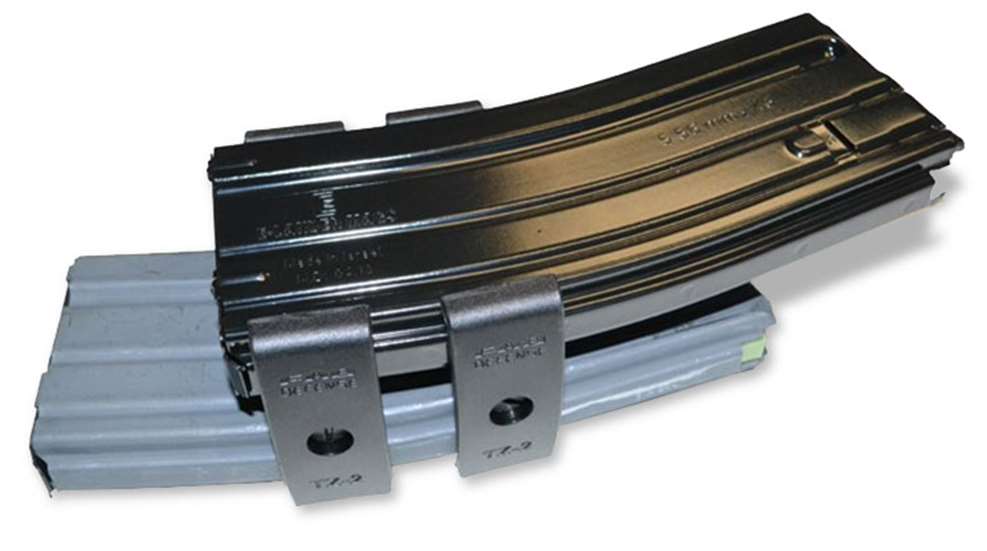 We've covered a bit of gear from Fab Defense here previously. Along with stocks, stock accessories and pistol grips, the company also offers accessories like an angled fore-end grip and rest.
In addition to gear designed to make your carbine experience better, FAB Defense also offers accessories for magazines, too. The company's polymer magazine coupler allows two metal magazines to be kept together to double the reloading capability.
The universal fit works with steel magazines for the AR-15, AK-47, various H&K magazines, Ruger Mini-14 and SIG Sauer 542/543 magazines.
MSRP: $11.95.