Element Case introduces the rarest Vapor Case to date - It's called the "Tactical," and it comes in both the 
Vapor Comp
 and the 
Vapor Pro
 for the iPhone 4/4S.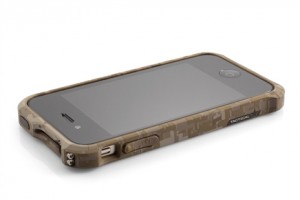 This line is comprised of four significant US camouflage graphic patterns (Desert, Urban, Arctic, and Woods). The proprietary five step graphic process is extremely time consuming as it involves bead blasting, primer coat, base color, graphic coat, and protective UV matt finish coat, along with extensive drying times. But the result is a stunningly authentic camo finish that is anti-glare, durable, and non-repeatable on any two cases. In fact, these cases are so individualized that we have numbered each one in this collection.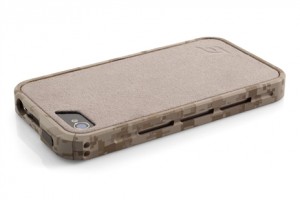 Fewer than 50 of each graphic will be available for both the Vapor Pro and the Vapor Comp! That's fewer than 200 units available for this first edition model.
Element Case Limited Edition Tactical Line Includes:
-Proprietary camouflage transfer graphics 
-Limited Edition- less than 50 of each graphic, each case individually numbered.
-Comes with two interchangeable ultrasuede back plates
-Includes transit kit with carry case and CNC speed wrench.
-Made in USA
MSRP: