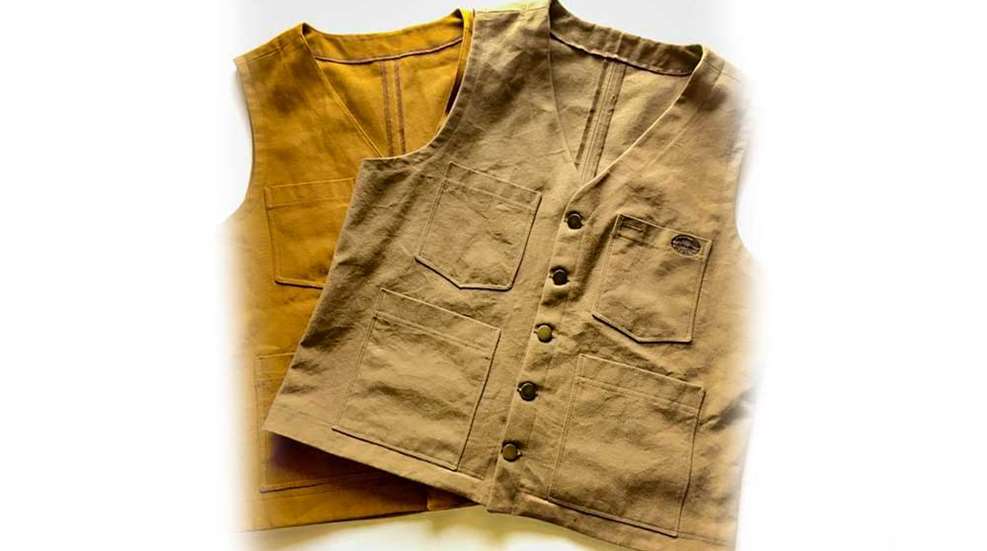 Effective concealment: the issue isn't a new one. It is a scenario that is frequently on the minds of anyone who carries a concealed handgun or even considers doing so. Effective concealment of a handgun in various environments is an essential concern.

Throughout my plainclothes law-enforcement career and thereafter, the issue of concealment has always been a crucial concern. Concealment methods obviously change due to surroundings, weather and other situations, and the carrier of a firearm must adjust his or her carry method to accommodate changes in these conditions. 

There are several important factors in play when choosing a method of concealed carry. Smooth access to the firearm is imperative. For instance, many folks who carry concealed have long used the ankle holster, either for carrying a primary defense gun or a backup handgun. This style of carry has never appealed to me, largely because I generally wear high-topped boots.

I've also observed shooters struggle to draw a handgun from an ankle holster, as the pant leg obviously has to be pulled up in order to access the firearm. This can lead to a clumsy state of affairs. Now don't get me wrong, if you carry in an ankle holster and are comfortable doing so, by all means use it. One thing I know for sure, though, if a concealed-carry method is uncomfortable, people are less likely to carry.

For those, like me, who prefer to carry a handgun in a belt holster or in the waistband, clearly the issue is how to cover it up, especially during hot weather. This isn't as much of an issue during the winter months or when the weather is cool. Virtually any style of jacket or sweater will easily conceal a handgun. The summer is clearly different. One of the most effective summer carry methods I've used is simply a shirt with a square tail, such as the guayabera. This style has been used by lawmen for decades for effective and comfortable carry. These days, wearing a collared shirt with a square tail is commonplace. They look good, are comfortable and conceal a pistol very nicely.

When the weather is cooler, I've taken to wearing a concealed-carry vest. The vests I've used are made of lightweight cotton canvas. They're comfortable and highly effective. One such garment is manufactured by Wyoming Traders, the different models of which are fitted with various elastic bands inside. They will accommodate various sizes of handguns and have a spot for magazines if you're carrying a semi-automatic pistol. I've carried a snubnose revolver in one of these vests for some time. The gun fits comfortably and is absolutely unnoticeable. My only criticism of this vest is that the elastic can be difficult to manipulate. While the elastic holds the gun in place very well, it takes some finagling to wrestle the gun out. This is crucial when seconds count.

Mike Barranti, head-honcho at Barranti Leather, has come up with his own concealed-carry vest design. Mike has been making outstanding leather goods for some time, including holsters in many different styles, belts and other fine leather gear. His vest is basically meant to be a cover garment for handguns. The vest is made of lightweight canvas which is both durable and handsome. Mike has experimented with various garments, like the Wyoming Trader's vest but found many to be unbalanced with a heavier firearm. The Barranti vest allows the shooter to carry a heavier pistol on the belt or in the waistband while being completely covered and concealed. 

The Barranti Swift Cover vest is fitted with counterweights sewn into the bottom edge of the garment in strategic spots. These weights allow the vest to be easily swept back and away from the firearm, giving the shooter quick and easy access. The vest has various pockets inside to accommodate a wallet, cell phone, extra magazines, etc. 

The Barranti vest is available with or without lapels and comes in either a stone color or nutmeg. It's priced starting at $125. In addition, Mike has been experimenting with other vest-carry methods, including a design involving a harness on the inside of the garment which would actually attach the gun to the inside of the vest, so stay tuned for further developments from Barranti Leather.