by
Shooting Illustrated Staff
posted on January 17, 2023
Support NRA Shooting Illustrated
DONATE
SHOT Show 2023 kicked off yesterday, and in the course of running around like my hair was on fire, I happened across a whole bunch of really cool stuff. This is by no means the only cool stuff I saw; simply things that stood out as neat, interesting and/or just plain cool. 
Case Knives EDC line. First off, I'll admit I wasn't even aware that Case Knives had an EDC lineup; that's on me. The company has had the Marilla and Kanzua lines for quite some time, and for 2023 a third line has been added, the Westline. This line offers a 2.9-inch, modified drop-point S35VN-steel blade, assisted opening via an ambidextrous thumb stud and a frame lock, all for an MSRP around $160. Also new for 2023 is the custom Kinzua line, offering custom coatings on both the scales and the blade. MSRP starts at $150.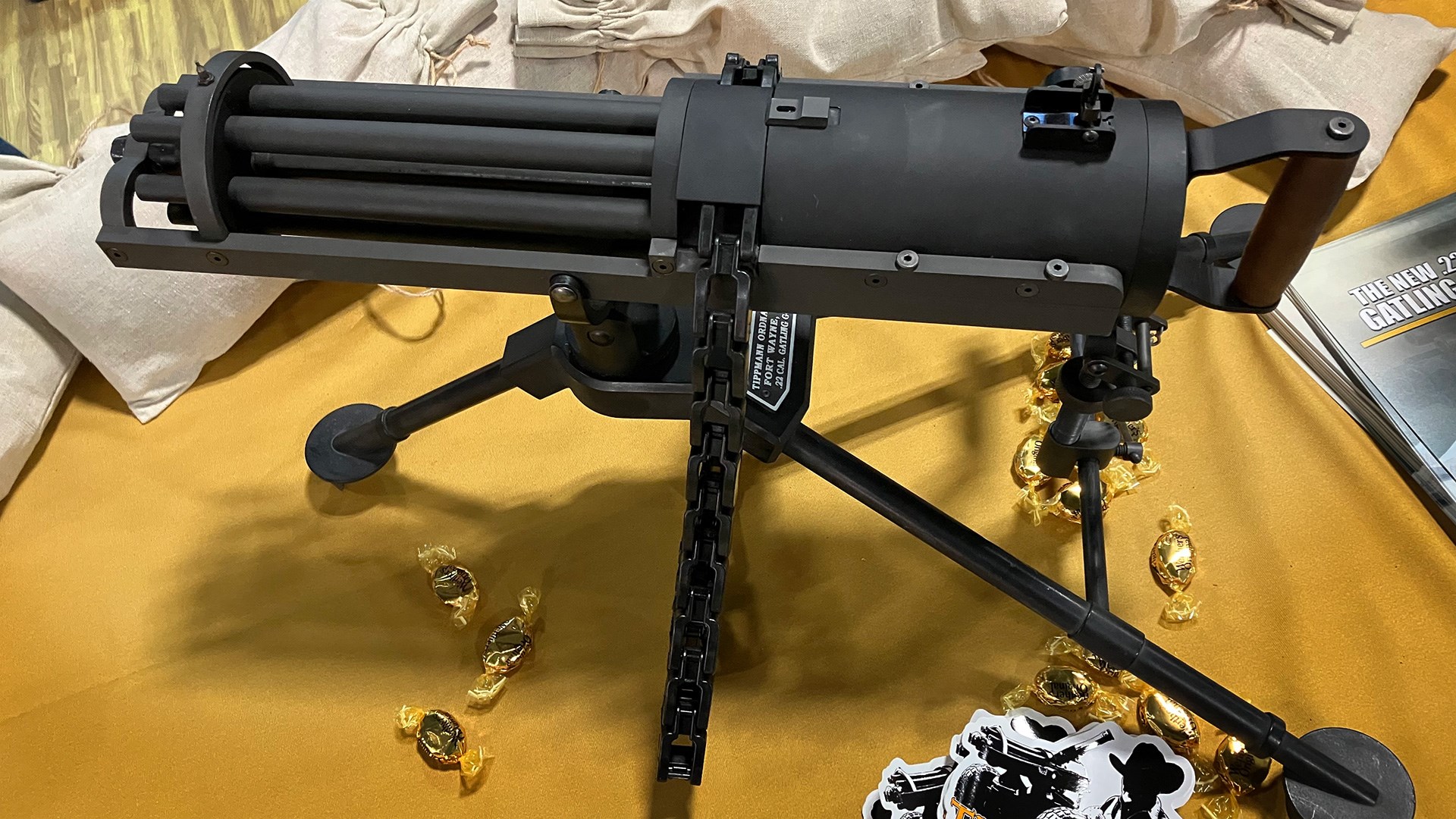 Tippman Ordnance .22 LR Gatling gun. Yes, you read that right. The same people that brought us the magazine-fed 9 mm Gatling gun have now introduced its little brother. In .22 LR. That's fed via a polymer belt. It's silly. It's impractical. But WHOA, is it awesome! Estimated MSRP is $4,500, not counting the plastic surgery you'll need to get the smile off your face after shooting it.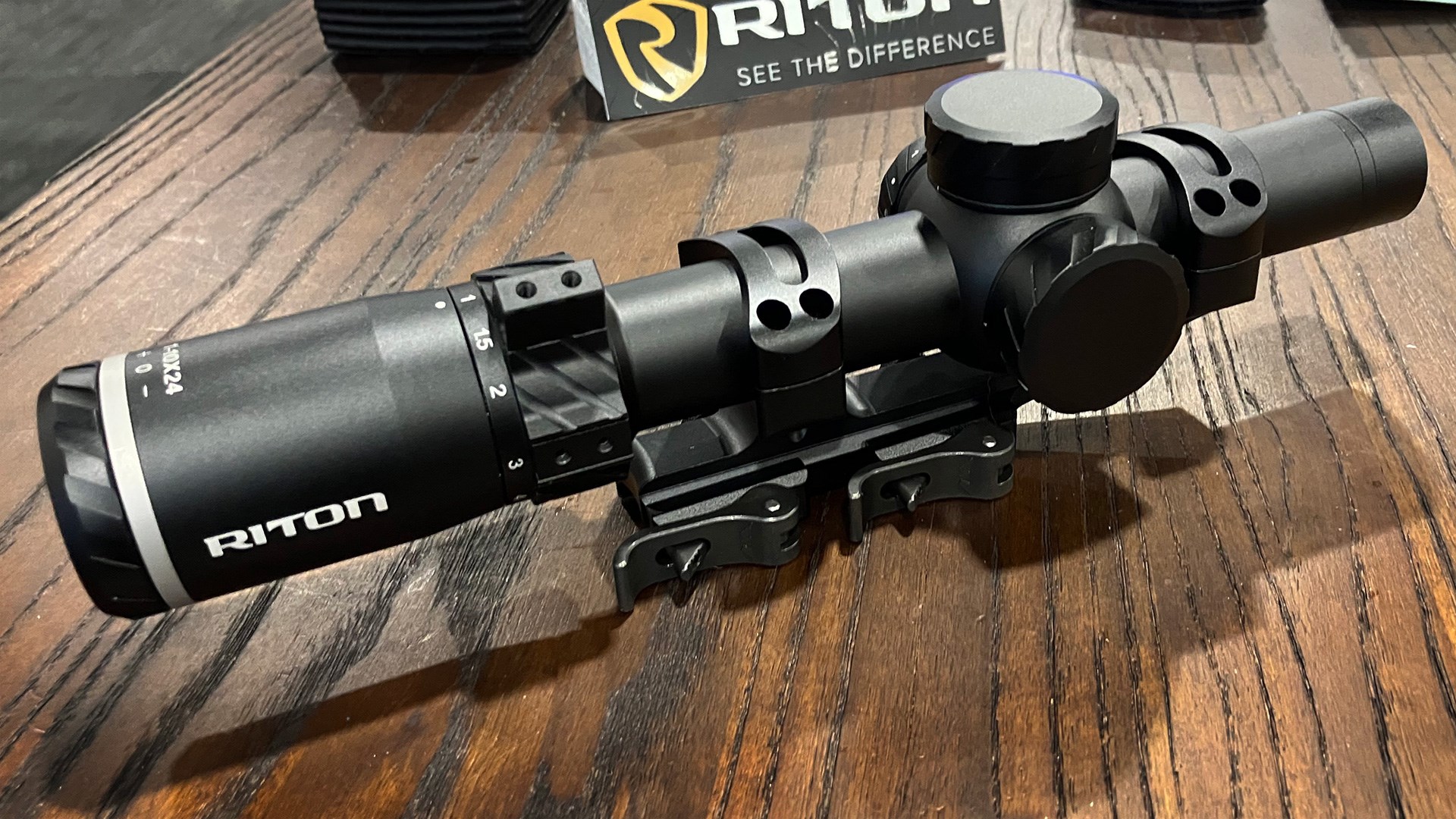 Riton Optics 5 Tactix 1-10x24mm LVPO riflescope. New for 2023 is this do-it-all (well, most) low-variable-power optic (LVPO) from Riton. Newly redesigned by Riton, this new scope offers .1 mrad adjustments, capped turrets and an illuminated reticle. This first-focal-plane scope should cover the vast majority of most carbine-related shooting needs. MSRP: $959.99.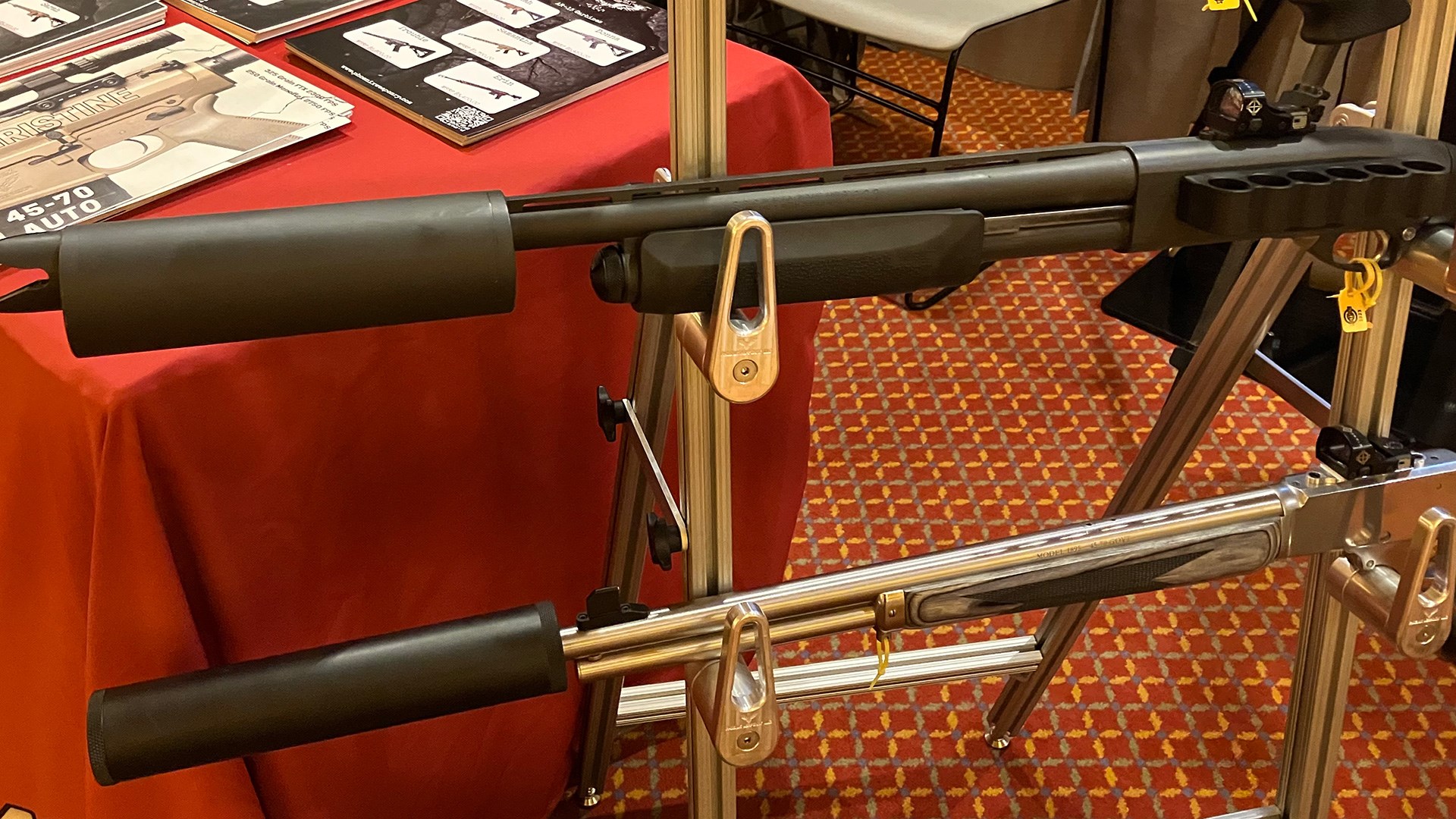 Phoenix Weaponry Integrally Suppressed shotguns. You've got to expect something cool from the company that brought you the .45-70 Auto rifle round and AR-10-based rifle; in this case it's a custom modification for your shotgun that allows the choke to be used and doesn't put the suppressor at the end of the barrel, changing the weight and balance. It's a custom system requiring your shotgun be sent to Phoenix, but in the end results in an average sound reduction around 28 dB. That's significant. Cost starts around $1,200 for the suppressor and does not include the required NFA tax stamp.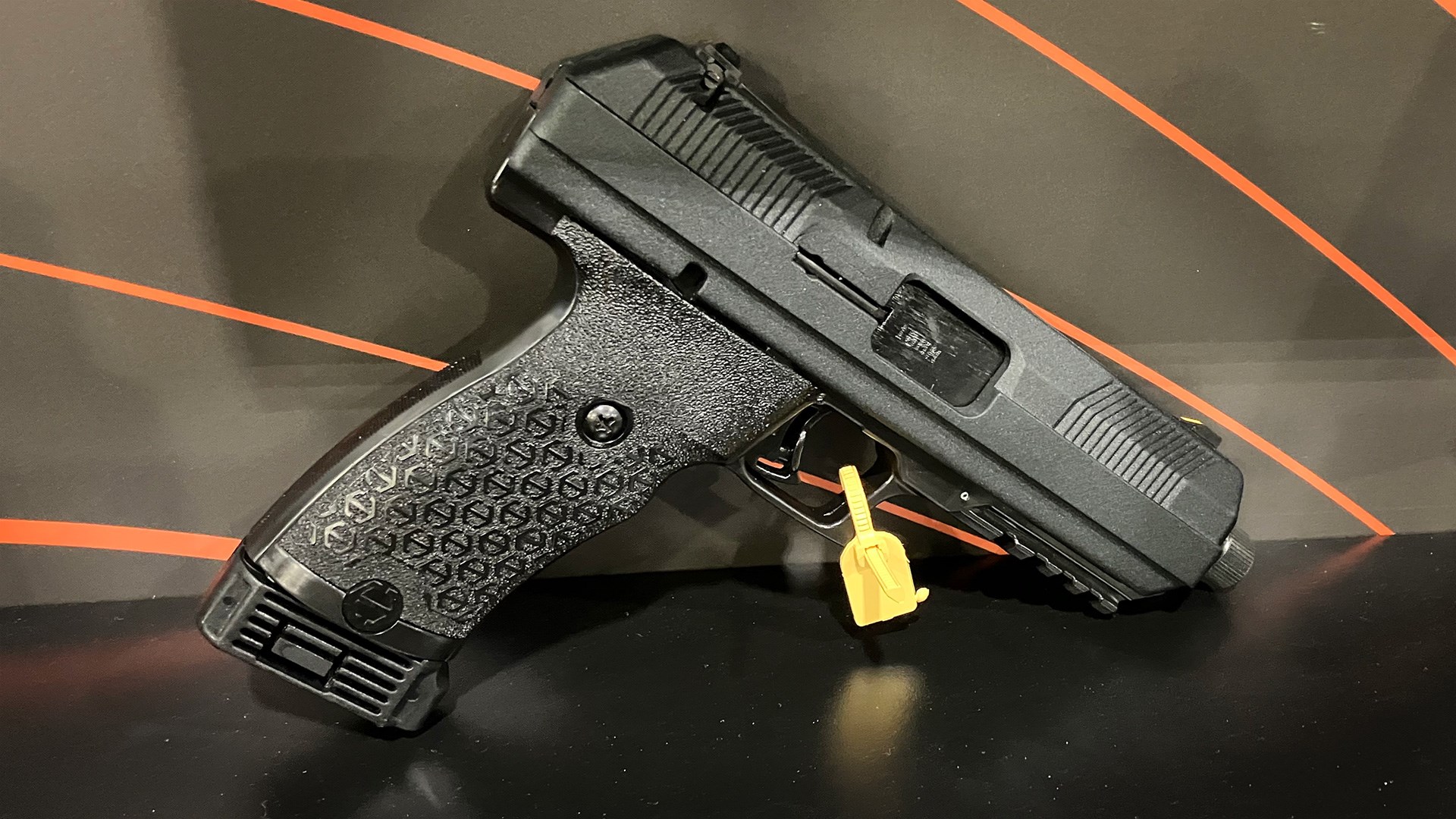 Hi Point Firearms It's got a 5.2-inch, threaded barrel. Ten-round capacity. Adjustable rear sights. Glock-style front sight. Accessory rail up front. Oh, and it's a straight-blowback 10 mm handgun from Hi Point. Wait, what? We had to admire the sheer chutzpah of offering a 49-ounce pistol, a weight reserved formerly to the "lightweight" Desert Eagle line. However, there's something egalitarian about a 10 mm handgun with a $225 MSRP. If you've wanted a 10 mm, but didn't want to spend a ton of money on it, here's your chance.
This list is by no means inclusive; we have contributors writing up other new firearms, gear and accessories that will be posted the week of SHOT and beyond. We'll be bringing another list of cool new items tomorrow and throughout SHOT Show 2023, so stay tuned to ShootingIllustrated.com for more SHOT coverage.