by
posted on January 22, 2022
Support NRA Shooting Illustrated
DONATE
Okay. We made it. SHOT Show 2022 is now officially in the record books. Attendance might not have been as high as previous years, but there were plenty of folks—and companies—in the exhibit halls. The extra room meant we could cover more ground, and boy, do our feet feel it. Here are five more new items we saw at SHOT Show 2022 worth mentioning.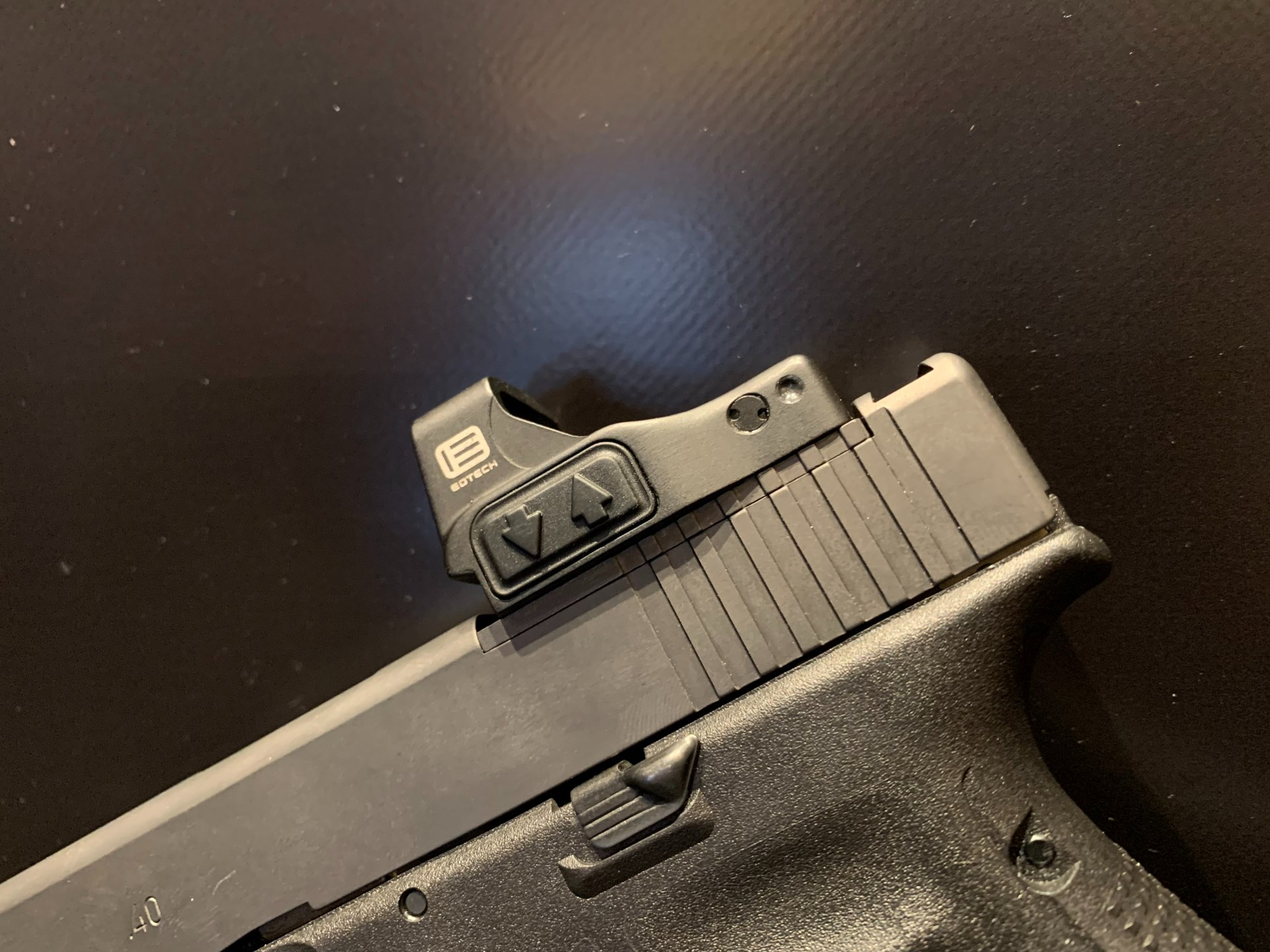 EOTech EFLX Pistol-Mounted Red-Dot Sight
You know how the pistol-mounted red-dot sight is a real thing? When a company dedicated to rifle and carbine optics like EOTech launches a pistol optic. The EFLX offers either a 3- or 6-MOA dot, has a top-mounted battery compartment that uses a standard CR2032 battery and attaches to pistols using the Leupold DeltaPoint Pro mounting footprint. The EFLX is water-resistant to 10 meters, has seven daytime settings, a night-vision-compatible setting and an "ultra-bright" setting. Estimated availability on the EFLX is Q2, and MSRP is $389.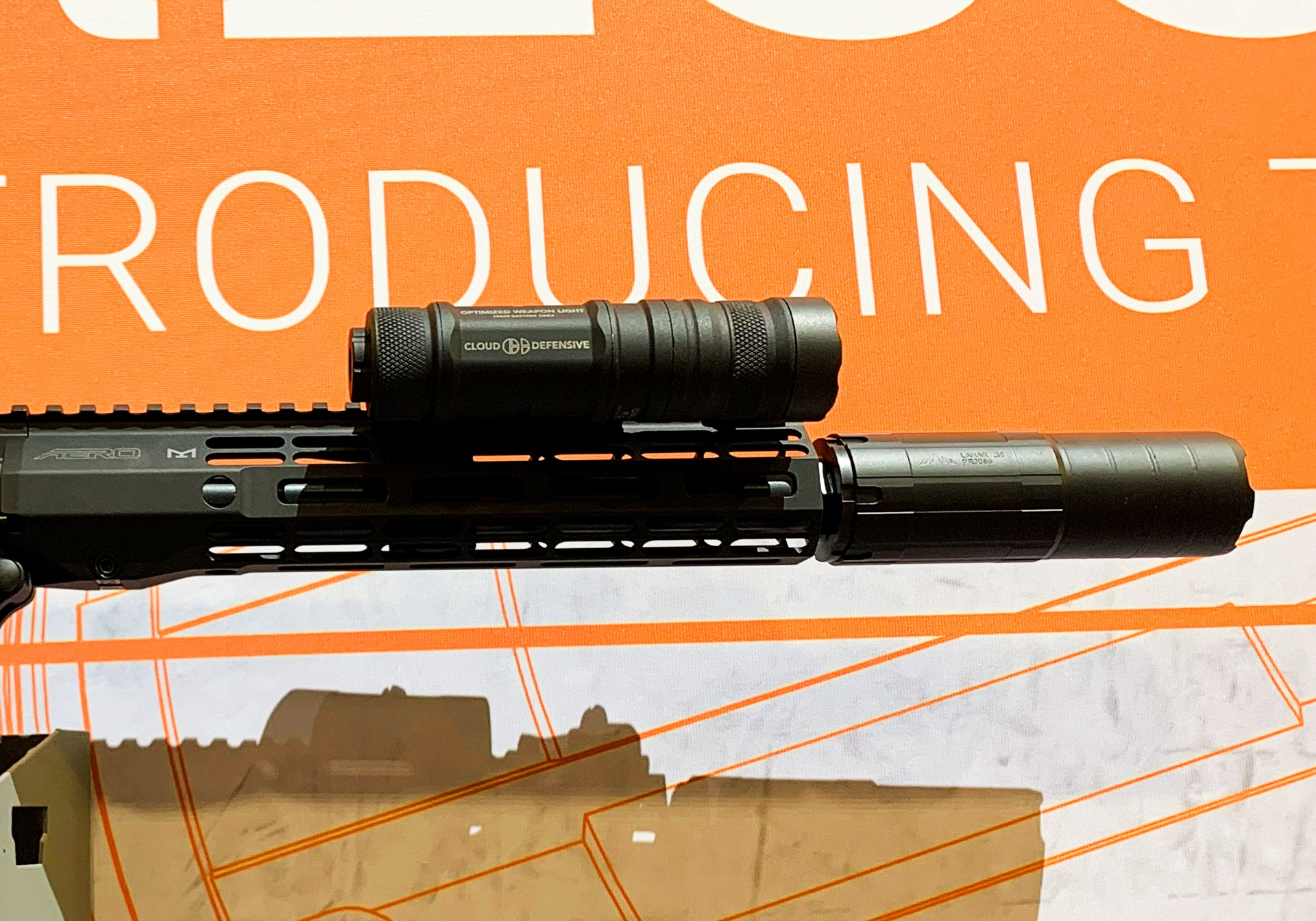 Aero Precision Lahar 30K Suppressor
Also, still super-hot for 2022 are suppressors, and Aero Precision, long known for quality AR-platform components and firearms, is dipping its toe in the suppressor market. The Lahar series is available in three configurations: the 30K (Kurtz, shown), standard 30 and 30L (long). The 30K has a four-baffle configuration, the standard has six baffles and the long has nine baffles. This .30-caliber can comes with either a ½ x 28 tpi thread pitch for 5.56 NATO rifles or ⅝ x 24 tpi for .30-caliber rifles. MSRP is expected to be in the $800 range.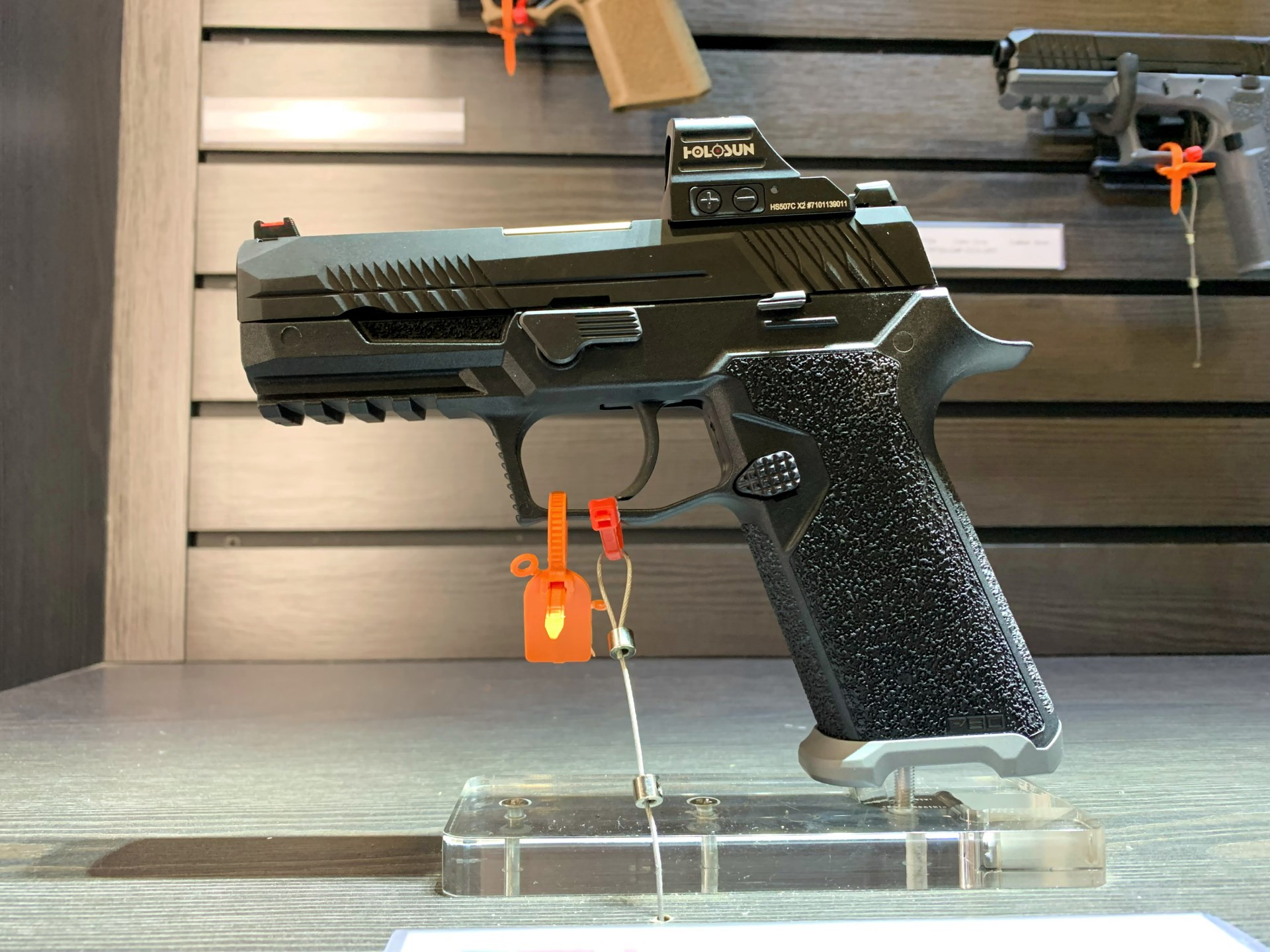 Polymer80 PF320 Pistol
While most know Polymer80 as the "do-it-yourself" company, it also offers complete, serialized firearms like the brand-new PF320. As the name might tip you off, the PF320 is designed to offer the same ergonomics and features as the current military-issue handgun. Aggressive texturing on the grip anchors the PF320 in the hand, while forward and rear serrations make charging the pistol simpler. An RMR-style footprint allows attachment of a multitude of red-dot options, while Warren Tactical fiber-optic sights provide non-powered sighting. MSRP: $799.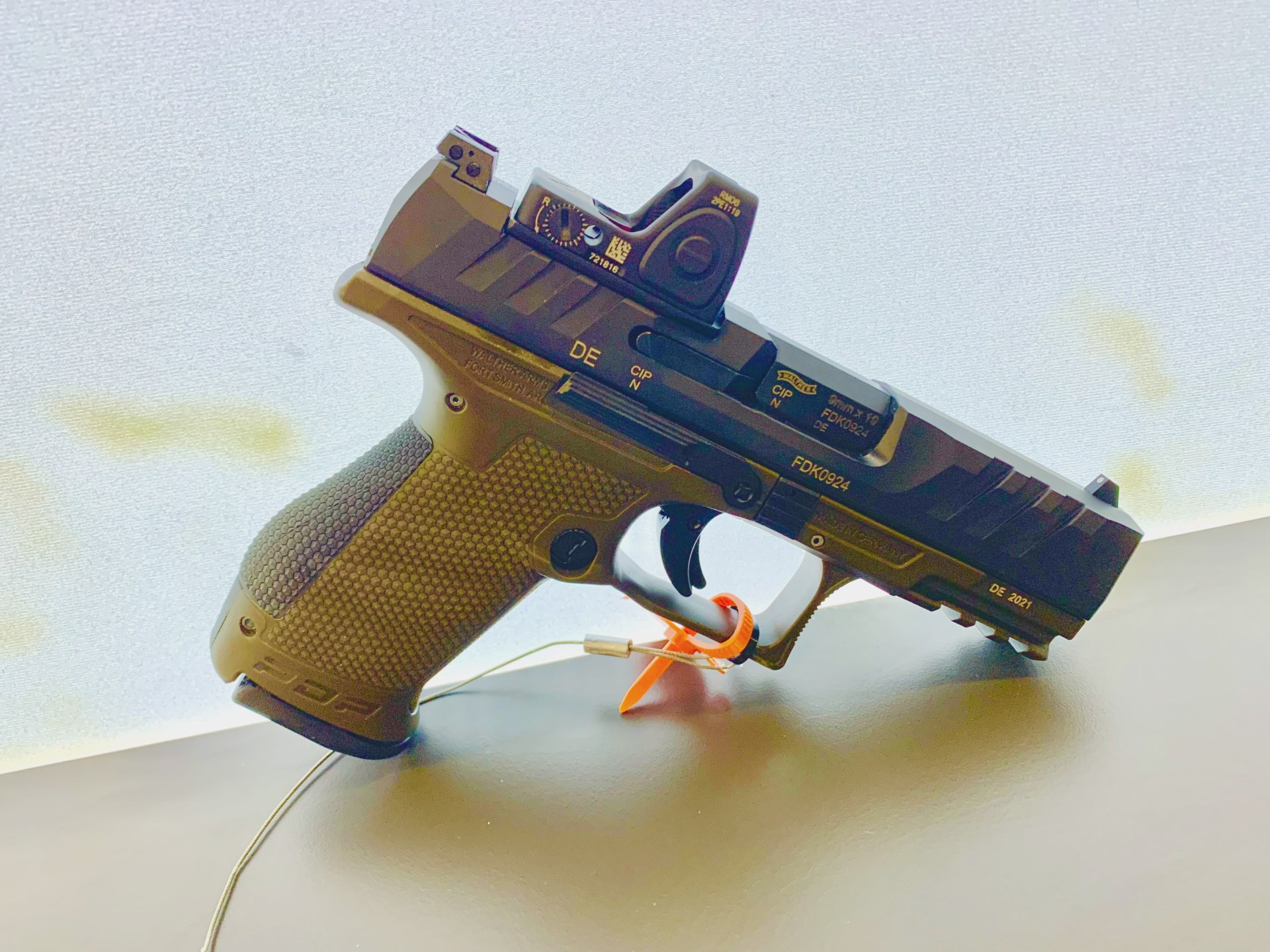 Walther PDP Compact FDE Pistol
Building on the 2021 launch of its new PDP line of polymer-frame, striker-fired pistols, Walther expands the line with FDE and OD Green offerings. Three slide lengths are available (4, 4.5 and 5 inches), while the optics cut comes with the option for one free plate with purchase and additional plates at a slight extra charge. The PDP Compact is 7.5 inches long, 5.4 inches high, weighs 21.4 ounces empty and has a 15-round magazine available. MSRP: $649.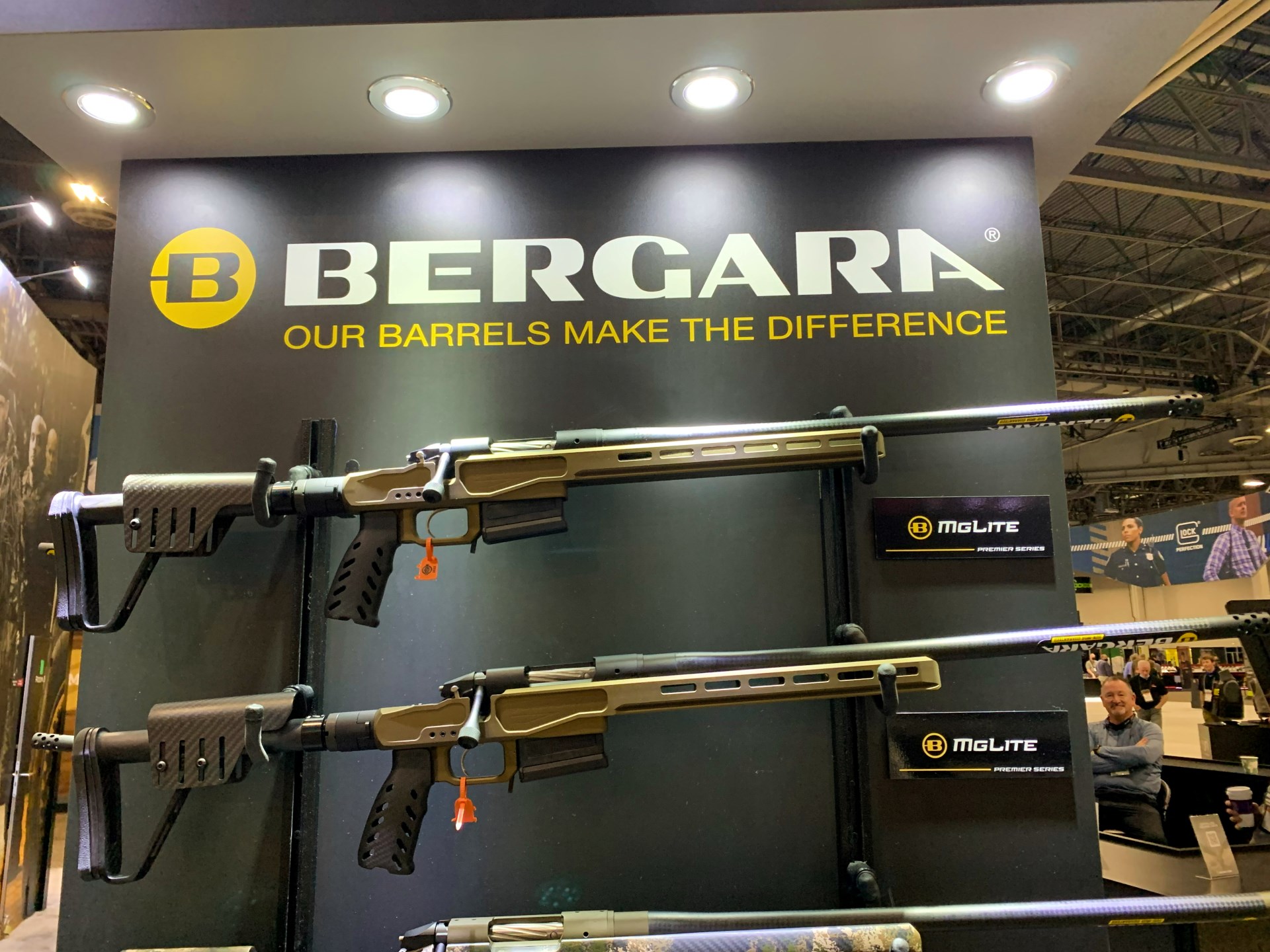 Bergara MGLite Rifle
For those looking for a precision rifle they don't need a tactical wheelbarrow to haul around, the new MGLite from Bergara might be the thing. Coming in at a feather-light 6.7 pounds (that's light for a long-range rifle!), the MGLite is available in .308 Win., 6.5 Creedmoor, 6.5 PRC and .300 Win. Mag. The MGLite keeps weight down by way of a carbon-fiber barrel, Omni muzzle brake and XLR Industries magnesium chassis. A TriggerTech Frictionless Release Technology trigger and AICS-style removable-box magazine round out the MGLite's feature list. MSRP starting at $3,229.
Well, SHOT Show 2022 is over, but we'll be covering new products released at SHOT for a while now. Stay tuned for more new product information, videos and breaking news.