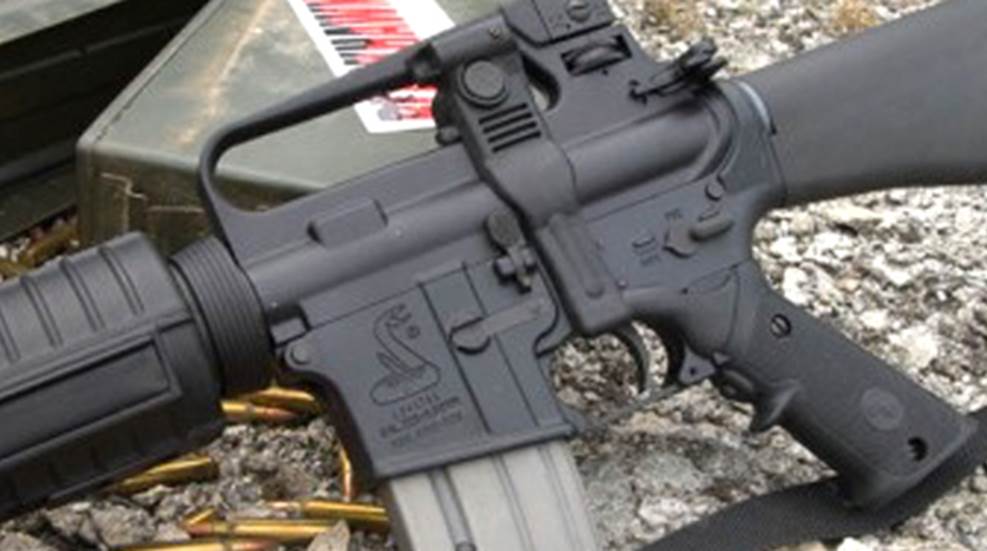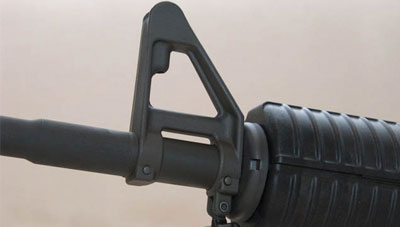 The first reports I heard of the demise of Osama bin Laden indicated he had been double-tapped in the face at very close range, with one bullet hitting him in the chin and the other over the left eye. That happy event coincided with me visiting Clint Smith at Thunder Ranch, and it was a coincidence that my visit involved AR-15 sight offset. Offset is the difference between the line of sight and the axis of the bore, and based on those early bin Laden reports, it could have played a role in where the terrorist was hit.
AR sights are about 2.5 inches above the bore, and that's likewise about how low you'll hit if you take a shot across an average size room. By aiming at the center of bin Laden's face, offset would cause the bullet to strike about 2.5 inches low, or right on the chin. Then, as the gun recoils up and to the right and the target starts to fall, the second shot would hit higher and to the right, or about in the left eye.
Since those early reports, others have indicated Bin Laden was shot in the chest and eye, so offset may not have been a factor, plus I'm reasonably certain SEALs train to account for offset. But as the above scenario shows, offset can influence how you shoot at close range. If you have an AR for home defense, have you considered offset, when it applies and how to train so it won't cause you problems?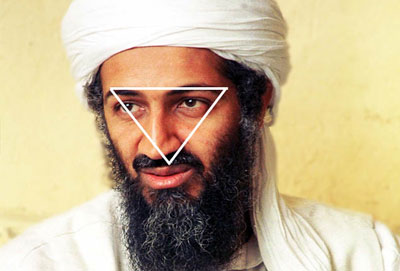 When to account for offset is going to depend on the situation, but it will always be an issue at close range. The most commonly described scenario is a hostage taker using a hostage as a shield, but ordinary folks like us are fairly unlikely to encounter that scenario outside of a shooting match.
An offset scenario I can more realistically envision for us, however, is one with a bad guy exposing just the top of his head from behind some sort of cover that, for whatever reason, you can't shoot through. You may not have the presence of mind during a real fight to consciously consider holding over for offset, so you have to train to do so.
My experience with Smith's training is it's always elegant in its simplicity, and this offset drill I learned from him is no exception. Simply take an IPSC- or IDPA-type target and diagonally quarter the "head" with a marker. At close range, "walk" your shots around the quadrants, paying close attention to how you have to aim higher to compensate for offset. If you're training with a buddy, number the quadrants and have the buddy call out which quadrant to shoot. Be sure and run this drill at different yardages because your line of sight and line of flight are going to come together at some distance, depending on your zero. Also, be sure to practice this drill enough that accounting for offset at close range becomes instinctive.