Chances are, if one were to query a group of firearm enthusiasts about their favorite pistols for concealed carry the brand of Glock would come up rather quickly, but one can't help but wonder what it is that fuels the Austrian pistol's tremendous popularity? To understand that, we need to take a short jaunt back in time.

For the handgun market to grow, design and technology must continue to evolve. To me, the time that embodied this notion best was in the 1980s when manufacturers who weren't afraid to push the design envelope and began shortening (or chopping and channeling) the frames and slides of their products in an effort to make them more compact for greater concealment. But they didn't stop there. Incorporation of double-column magazines allowed manufacturers to produce compact pistols while maintaining an impressive capacity of 12 to nearly 20 rounds of 9 mm.

Examples from gunmakers both in the U.S. and abroad flooded the industry and soon saturated the market. (Though, many firearm enthusiasts rightfully credit the introduction of the double-column magazine with the introduction of the Browning Hi Power of 1935, poor marketing led to its fading into obscurity, but not before many manufacturers took notice and a trend began to take shape.)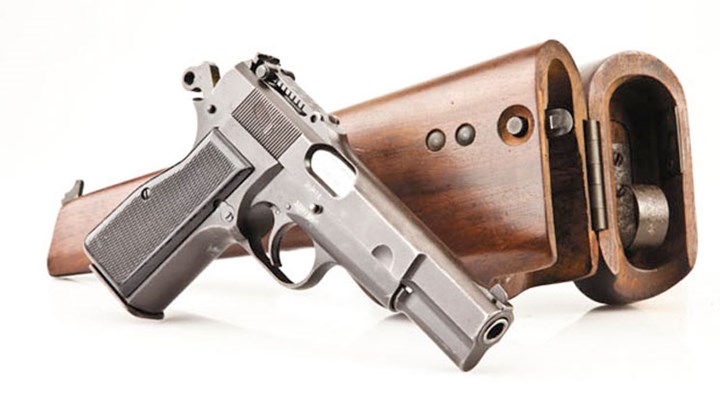 Some of the examples included the Beretta 92, Heckler & Koch's P7M13, the Ruger P85, the SIG Sauer P226, the Steyr GB (and the subsequent American-made knock-off, the L.E.S. Rogak P-18) the Smith & Wesson Model 59 and the Walther P88, to name but a few. (There were so many examples, fellow gunwriter Bob Shimek referred to this period as the "Wondernine Wars." Much like the new offerings, the term soon found itself cemented in firearm periodicals of the day—sometimes as a term of endearment, but occasionally one of contempt.)

By the mid-'80s a certain Austrian-made semi-auto handgun, the Glock G17, first appeared on the scene and, with it so did a great curiosity—which was fueled by the pistol being marketed as partially constructed of a synthetic (or polymer) material, which instantly set it apart from the others and ultimately proved it to be stronger—albeit lighter—than its competitors. Though, in truth, the Glock wasn't really the first semi-auto pistol to feature polymer construction. (Heckler & Koch successfully accomplished that feat several years beforehand with its VP-70Z.)

Besides being lighter than the steel- and other alloy-framed pistols of the day, in testing the Glock's polymer frame and magazine proved capable of operating within extreme temperature range and resistant to corrosion from harmful lubricants. Similarly, the surfaces of the steel slide and barrel were treated with a Ferritic nitrocarburizing process that safeguarded them from damaging saltwater corrosion and rust.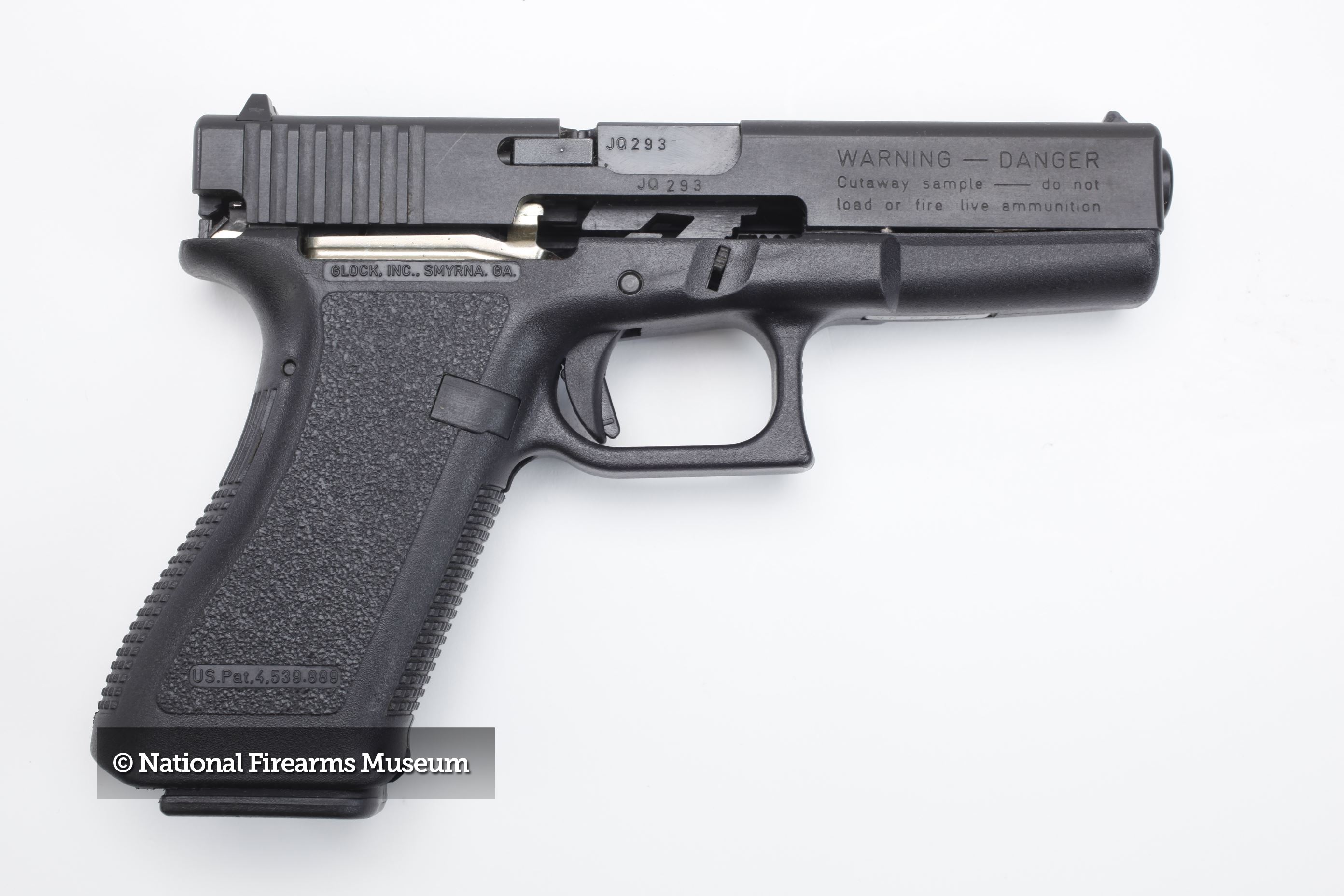 From an operation standpoint, the Glock offered an alternative to traditional mechanical level-type safeties, which typically required deactivation prior to shooting, in the form of its "Safe Action System." According to Glock's website it, "…consists of three passive, independently operating, mechanical safeties, which subsequently disengage when the trigger is pulled and automatically re-engage when the trigger is released." Despite the polymer pistol's Spartan-looking frame, the Glock possessed multiple redundant safeties that ultimately make it extremely safe.

In addition to the use of polymer in its construction, an ultra-durable finish and the incorporation of redundant passive safeties, just as much thought went into the ergonomic benefits of its design. Glock fans are quick to point out its 108-degree grip angle promotes quicker target acquisition than other pistols. The addition of interchangeable backstraps found in Gen4 model pistols allow owner to easily customize the pistol to fit their hand. Similarly, a reversible magazine release promotes further customization by configuring the gun for right- or left-handed shooters.

As the go-to service/concealed-carry pistol for countless law-enforcement/military personnel and civilian concealed-carry licensees worldwide, it stands to reason that the pistol boasts quite an impressive service record. The platform has developed quite the reputation of being able to function in the most-adverse contains as well as the ability to endure torture tests in excess of 100,000 rounds with minimal stoppages.

So, with such an innovative design, practical features and a reputation for near-flawless function, does that make the Glock the ideal sidearm for defensive use? Not necessarily. What some may view as beneficial features, others may not. Fortunately, Glocks are extremely easy to customize. The following series of articles will show how to perform basic and advanced gunsmithing of Glocks to suit consumer's needs. (While its utilitarian nature and boxy aesthetics has made me far from a fan of the Austrian pistol, I appreciate them for what they offer the practical consumer searching for gear to fill their defensive toolbox.)

In addition to offering a new platform upon which to tinker, it will afford me the opportunity to re-familiarize myself with the brand's striker and trigger system—not to mention transform that box of assorted aftermarket parts into something that goes bang.

The next installment will discuss some things to consider in order to figure what sort of Glock you may wish to build.