by
Shooting Illustrated Staff
posted on September 2, 2014
Support NRA Shooting Illustrated
DONATE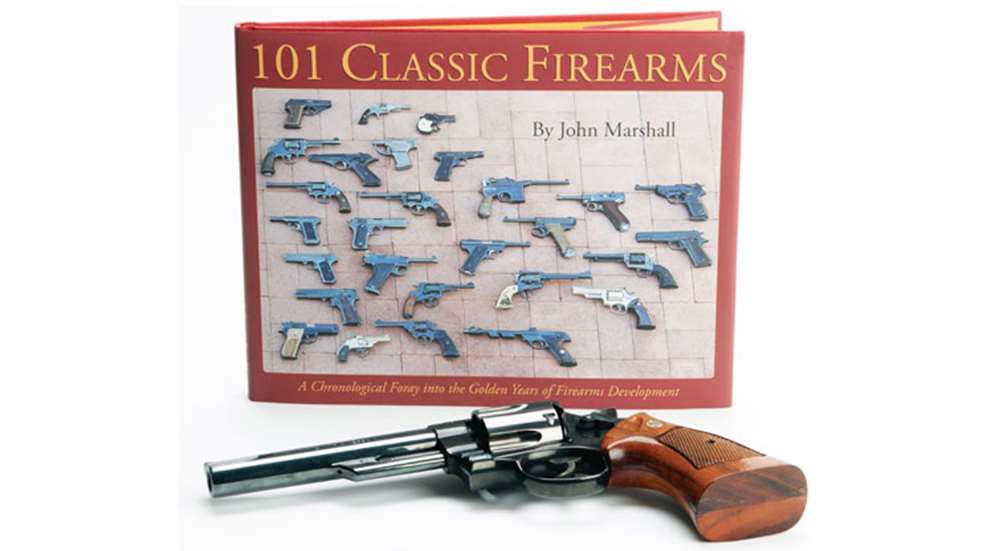 Dillon Precision announces the release of John Marshall's new book 101 Classic Firearms: A Chronological Foray into the Golden Years of Firearms Development, a compilation of the author's popular articles appearing in The Blue Press since 2007.
"Fans of John Marshall's column in The Blue Press won't want to miss out on their copy of 101 Classic Firearms. Each page is packed with the rich history and effortless story telling that makes John so popular with readers," said Mark Pixler, editor of The Blue Press.
"As a fan of John's wonderful writing, putting this book together for Dillon was a labor of love," added Pixler. "101 Classic Firearms is sure to be a welcome and prized addition to the library of any serious firearms aficionado."
Published by Dillon Precision, and printed and bound in the USA, 101 Classic Firearms is a high-quality full color 11.5" x 9" hardcover with 224 pages packed full of insights and history on some of the world's most important firearms.
Included in Marshall's review of classic firearms are the famed Colt Single Action Army, the Mauser Model 98, the Luger P.08 Pistol, the U.S. Model 1903 Springfield Rifle, the Smith & Wesson Perfected Target Pistol, the Colt 1911 and the U.S. Model of 1917 "Enfield" Rifle, to name a few.
101 Classic Firearms: A Chronological Foray into the Golden Years of Firearms Development is available online from Dillon Precision for $29.95