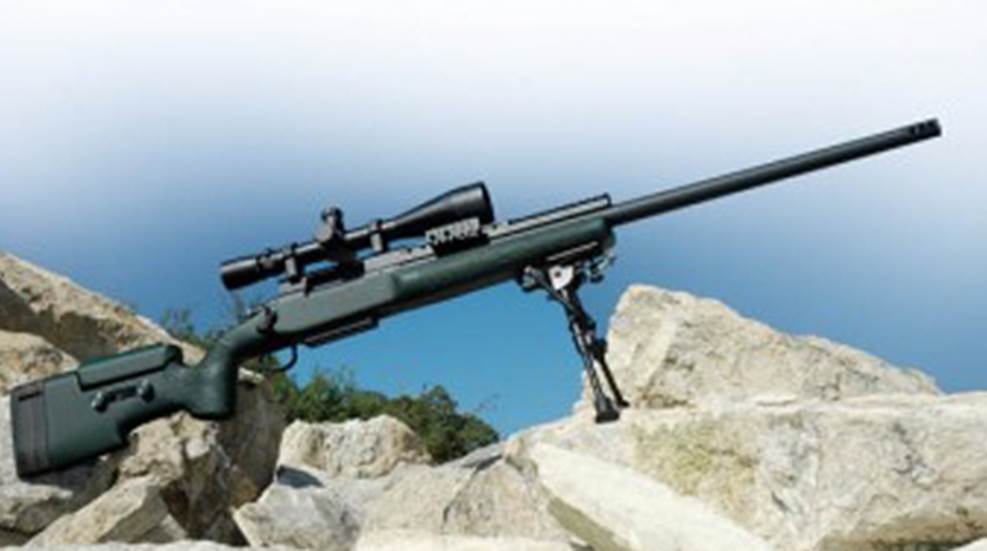 In 1944, the industrial ramping up that ultimately helped us secure victory in World War II was beginning to wind down. Most companies experienced growth in support of the war effort, but Remington Arms found itself in a unique position. Its wartime operations expanded well in excess of the normal 100 to 500 percent seen by other major concerns. Remington grew 2,000 percent; from approximately 4,000 employees at the war's beginning to more than 82,500 by the end of 1943.
With orders for arms and ammunition already waning a year later, Remington's leadership followed the example of company founder and namesake, Eliphalet Remington II, casting their eyes toward future horizons. The challenge was to transform a robust wartime industrial machine using outdated equipment and production methods into an efficient and modern company. Their goal was to meet the emerging needs of Amer-icans on the home front once again.
Before the war ended, Remington had begun a Reconversion and Modernization program that eventually yielded such iconic products as the Model 870 "slide action" shotgun. As a testament to the success of this new effort, the 10 millionth Model 870 recently came off the line at Remington's Ilion, NY, factory.
One of the engineers tasked to work on these efforts was a man named Mike Walker. He came to Remington during the war and immediately led a successful program to develop munitions capable of defeating the formidable German Tiger tank. After solving several other problems—like how to button rifle a barrel—Walker created the Remington 721 and 722 bolt-action rifles. These popular actions eventually yielded one of his crowning achievements: the Remington 700.
Since its introduction in 1961, approximately 5 million M700s have left the factory, destined for happy customers around the world. Astoundingly, Walker continues to be an active shooter, gun-builder and bullet-maker at the age of 100. A few highlights from the lengthy list of his achievements include developing the competition-dominating 40X action and .222 Rem. cartridge, early developmental work on VLD bullet designs and providing the engineering wizardry behind the first cartridge-fired nail gun. He also held many national titles in his long and active benchrest shooting career. Remington's 700 and 40X actions continue to be carried by our military snipers in the form of the Army's M24 Sniper Weapon System and the Marine Corps' M40 family.
Among law enforcement snipers, the 700 action is still the dominant force, despite stiff competition from several directions. There's no doubt Walker enjoyed seeing the 50th anniversary of the Remington 700.
Remington was not content to merely offer stock production guns, despite the modernization program's success. Accordingly, it started a Custom Shop around the same time as the 700 action debuted. Another page from the playbook of Eliphalet Remington II may have been used here. Remington was a master blacksmith, gun-builder and innovator, but that did not stop him from inviting other 19th century inventors into his company's factories to fully develop their ideas.
Ever the good businessman, Remington then marketed the best of these inventions. The mid-20th century creation of a Custom Shop would capture the talents and experience of the company's gunsmiths and craftsmen in an environment that made the best use of them. Their goal was to offer customers the kind of hands-on treatment to make them loyal shooters for life. Nearly 50 years later, Remington's Custom Shop is a successful enterprise. It offers a wide array of firearms and services that continue to grow in scope and complexity.
Current Operations
The modern Custom Shop employs 12 gunsmiths with an average experience level of 30 years within Remington Arms. Though most of their work centers on rifles, the Custom Shop offers a "sky's the limit" list of options for Remington's shotgun lines as well.
Rifle work is divided into several series: Hunter, Target/Tactical, Historical, Rimfire, 40X and High Grade. Many choices fall within each of these categories, but as this is a truly custom operation, the options are nearly limitless. One thing the Custom Shop doesn't do is the type of aftermarket modifications typically performed by gunsmiths. If they did the small jobs, such as drop-in trigger replacements, they wouldn't be able to satisfy their larger customer base with newly built custom guns. However, the Custom Shop will rework a customer's existing rifle or shotgun into a sleek beauty or tricked-out tactical wonder.
I recently tested a pair of the shop's bolt-action rifles based on the 40X action. One was chambered in .308 Win., while the other was a 40XS action chambered in .338 Lapua Mag. I requested these chamberings because I wanted to evaluate familiar tactical calibers with an eye toward the performance required for real-world precision applications. Both rifles acquitted themselves relatively well on the range.
Custom Shop rifles all have standard features you'd expect on a high-end gun, like trued bolt-engagement surfaces, hand-lapped barrels, surface-ground recoil lugs along with adjustable and match triggers. All rifles built on 40X actions are guaranteed to shoot .5-inch, three-round groups at 100 yards. Both test rifles came with sample targets showing examples of this performance. I did manage a singular sub-.5-inch, five-round group with the .338 Lapua Mag., but that was the only one.
I've written in the past about my preference for five-round groups. My test results would look a lot better for all guns tested if I stopped at three shots, which is why I opt for the higher number of rounds. One simple reason is because a rifle's point of impact may change as the barrel and chamber heat up. That dynamic is among many that make up the shooter-gun-ammunition triad I test on the range. Three-shot groups are fine for hunting rifles, but not for guns intended for the multiple-shot environments encountered by tactical shooters. Ten-shot groups would be even better, but I can't afford the premium ammunition to support that level of testing, so I compromise. All shooting was done from the prone position with a bipod and rear bag for support.
40X .308 Win.
The smaller of this duo was housed in one of McMillan's very comfortable A3 stocks, with a one-piece Picatinny rail bolted to the top of the receiver. The 24-inch barrel had three, 3⁄8-inch wide flutes around the outer circumference that were milled a scant .04-inch deep. The free-floated barrel's medium-contour taper culminated at .882 inch near the hunter/field-crowned muzzle.
Its action was mounted in an aluminum block embedded in the stock, eliminating the need for traditional glass bedding. While the latter bedding method is a great accuracy enhancer, it tends to be too fragile for the long-term rigors of tactical environments, so the aluminum block is a welcome feature.
Featuring an adjustable trigger set at a crisp 2.5 pounds, the .308 Win. was comfortable to shoot and managed sub-.75-MOA groups with both tested ammunition types.
There are several features I'd change if ordering this rifle for field use. First, the hinged floorplate would be replaced with a detachable-box magazine. The combination of a short action and an internal magazine directly affect a shooter's ability to reload quickly. The other change I'd make is to the barrel's twist, measured at 1:11.75-inches. While the 175- and 180-grain loads I tested were stable at 100 yards, my experience is a tighter twist (1:10 inches) would better accommodate heavier projectiles at longer ranges.
Suggested retail pricing for a stripped 40X in .308 Win. as tested is $4,399.78. The price goes up with options such as a bipod, sling, optics and a Pelican case.
40XS .338 Lapua Mag.
Packaged in a sharp-looking, forest-green McMillan A5 stock, the .338 Lapua Mag. arrived in the form of a relatively lightweight and well-balanced rifle. Its XS action was glass bedded and held in place by a massive .314-inch thick recoil lug.
A MARS rail mounted atop the action allowed for night vision or thermal optics mounting in front of the day optic, with side rails for ancillary devices. The three-round, external box magazine was a bit on the small side for tactical purposes, but was still better than an internal setup. A user-adjustable X-Mark Pro single-stage trigger came set at 2.75 pounds. The bolt and magazine releases shared space in the trigger guard. I've never liked this setup on anything other than a target rifle. The mag release is too small and awkward for reloading in a hurry, and the stock bolt release in this location is also difficult to manipulate. I prefer the trigger guard to be left clean, especially for environments where gloves or numb fingers may be likely.
The 26-inch barrel employed a good-for-caliber 1:9-inch right-hand twist and was fronted by an integral and fairly effective brake. It arrived in the standard Custom Shop heavy-duty hard case, with a very useful dual-compartment soft case inside.
I fired the .338 Lapua Mag. at 100 and 800 yards and saw good accuracy at both ranges. While the extreme-spread group averages will not garner me any bragging rights, Remington's 250-grain Scenar loads turned in several sub-MOA groups at both distances. I did not compensate for wind during this evaluation. I knew how well .338 Lapua Mag. projectiles would handle crosswind velocities when properly stabilized, as was the case with this rifle, so I held "straight away" for all groups.
It was more important to evaluate the critical vertical dispersion that factors heavily into long-range accuracy. The vertical spread for both ammo types at 800 yards hovered around 1 MOA, indicating both rifle and ammunition were shooting consistently. MSRP for the 40XS system I tested in .338 Lapua Mag. is $7,680.Back to the Future I asked Carlos Martinez, Remington's product manager for handguns, about future Custom Shop operations. Martinez most recently served as the Custom Shop's product manager, so he was in a good position to illuminate some of their recent work. He told me Remington added $500,000 of CNC equipment in the last year to enhance its custom capabilities.
While the company still uses some hammer-forged barrels, it is working toward incorporating 40X barrels on all custom rifles. Martinez explained the buttons used to rifle 40X barrels are pushed and not pulled. This process is slower and more meticulous, but it ensures the button stays centered and true throughout the bore.
All centerfire Custom Shop barrels are built in-house. Rimfire barrels come from Shilen, which makes fine barrels in any flavor. A good snapshot of Remington's attention to detail can be seen in its barrel-lapping process, which includes 500 to 600 passes with a hand lap to smooth bore surfaces for maximum accuracy.
Approximately 800 to 1,200 rifles and shotguns are built by the Remington Custom Shop per year. Since the introduction of the R1 pistol, people are asking about custom 1911s and Martinez said the company is toying with the idea of offering custom R1 options. Remington's longstanding commitment to quality arms and customer satisfaction should ensure it will be a real crowd pleaser.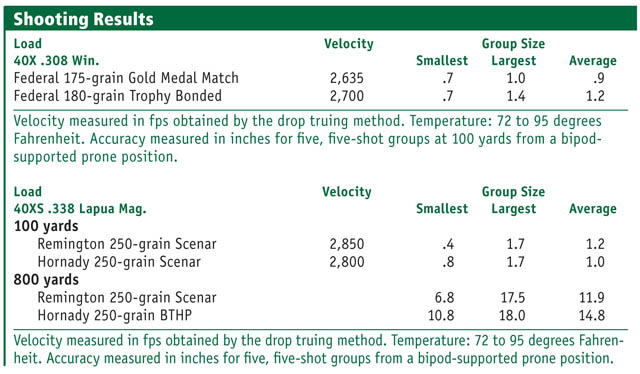 Don't miss a moment of the action. Subscribe to Shooting Illustrated today!