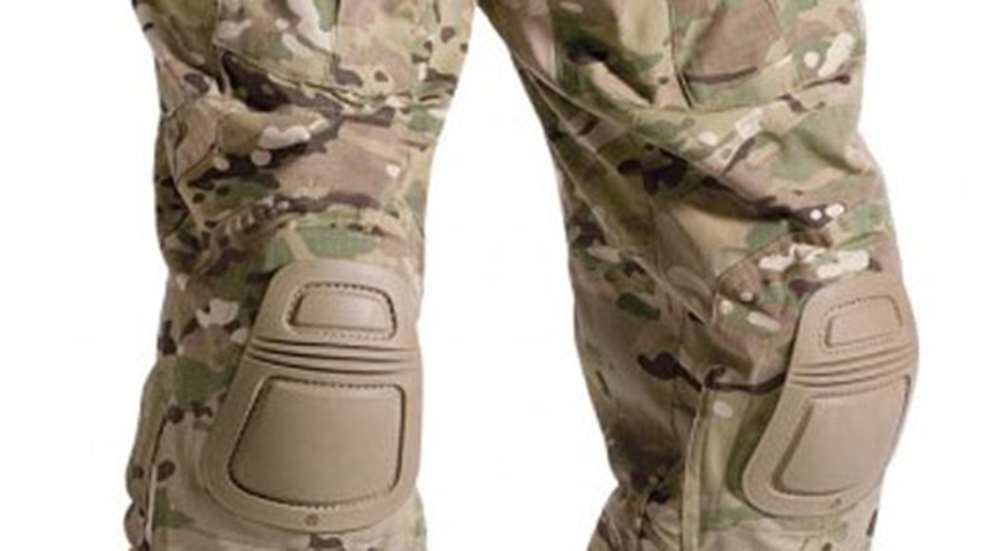 We try to avoid using superlatives like "best" or "greatest" or "un-effing-believably awesome" when reviewing products for a variety of reasons. First, we may be wrong. Another similar product might perform just as well, if not better, than the item being reviewed. Second, we don't want to offend anyone who might think their product—whether they make it, own it, promote it or just plain like it—is the best thing on the market. Last, while something might be the best today, tomorrow a better product could be introduced, making our reviews seem outdated and decidedly un-hip. Therefore, we resort to terms like "among the best" or "one of the greatest" or "markedly awesome."
At the risk of being wrong (I'm not), offending others (in this case, I don't care) and seeming un-hip (impossible!), I will come out and say that the Crye Precision G3 Combat Pants are unequivocally the best pants in the world. There. Sue me.
Why, you ask? The reasons are multitudinous. I'll start with my biggest pet peeve regarding all tactical-style pants. While many such pants offer wonderful features like a plethora of pockets in convenient locations, rugged material and a sensible color selection, I have never found a pair that fit me properly. You see, we short and fat guys are not the stereotypical build for an "operator." When dealing with super-ninja-tacticool operator types, as waist size increases, so does height. You won't find many fat midget SEALs in catalogs or recruiting posters. But, in the real world, we consumers are neither SEALs nor models. Some (many) of us are short or average height, but…ahem…a touch above average in girth around the midsection. As a result of being gifted in the waist department, every other tactical pant I've owned has been too long, resulting in my stepping on the extra leg length with my tactical boots. Not the G3 Combat Pants. For one thing, they are offered in inseam lengths compatible with my out-of-shape build. But more importantly, they are adjustable in just about every direction.
Hook-and-loop adjustments are present around the padded waistband, making it easy to expand or contract based on your current size or whether you carry via an inside-the-waistband holster. This also allows you to gain or lose some weight without having to buy new pants—a nice touch for those of us who just joined a gym and plan on not going as often as possible.
The same type of adjustment exists around the cuff, enabling you to tighten the legs for tucking into a boot or to achieve the correct length, though going shorter is the only option. I did not have to use these, as the waist/inseam options offered by Crye Precision fit absolutely perfectly. Best of all, because Crye has four inseam options per even-numbered waist size from 28 to 46 inches (short, regular, long and extra-long), virtually everyone can find the right fit.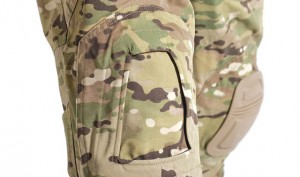 There's much more, though. The G3 Combat Pants have a concealed opening on each knee for insertion of Crye Precision's AirFlex Combat Knee Pad, which are sold separately. When installed, these kneepads provide comfortable protection without moving around or cutting off circulation as is common with wraparound models. If you choose not to use the kneepads, the opening seals via hook-and-loop closures to keep the elements out. Thanks to a drawstring adjustment in the thigh pockets, the kneepads can be raised or lowered to ensure they provide the best fit and protection for your kneecaps, further enhancing the pants' customizability.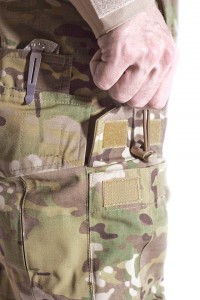 A gusseted crotch makes moving in and out of shooting positions, vehicles or plush furniture worry free, and a double-layer seat provides additional protection against tears from movement. Built from a four-way weave of ripstop material, the G3 Combat Pants are quite durable. During a week at Gunsite, I found myself sitting, kneeling, diving into prone, running, walking and generally putting about as much stress on the pants as I could without looking insane. The pants left the event unblemished.
Throughout the entire process, not only was I comfortable, I actually noticed the comfort the pants provided. That's never happened before. Also, temperatures in the Arizona desert ranged from below freezing (we arrived at the tail-end of a major blizzard) to the mid-70s, but at no point was my lower body too cold or too hot, despite the pants' light weight.
Other bonuses include cargo pockets with magazine/water bottle stabilizers, a knife or flashlight compartment that does not block pocket access and zippered pockets in the rear for your wallet or other loose items.
There is one downside to the G3 Combat Pants: price. Retailing for $202, they are not only the best pants I've ever worn, they are also the most expensive—and that includes the fancy dress pants I'm required to wear to work. Add in the $30 kneepads, and you're dropping a chunk of change for clothing. But, you get what you pay for. Again, the G3 Combat Pants are hands down, no holds barred, without a doubt the most un-effing-believably awesome, greatest, best pants available. Ever.