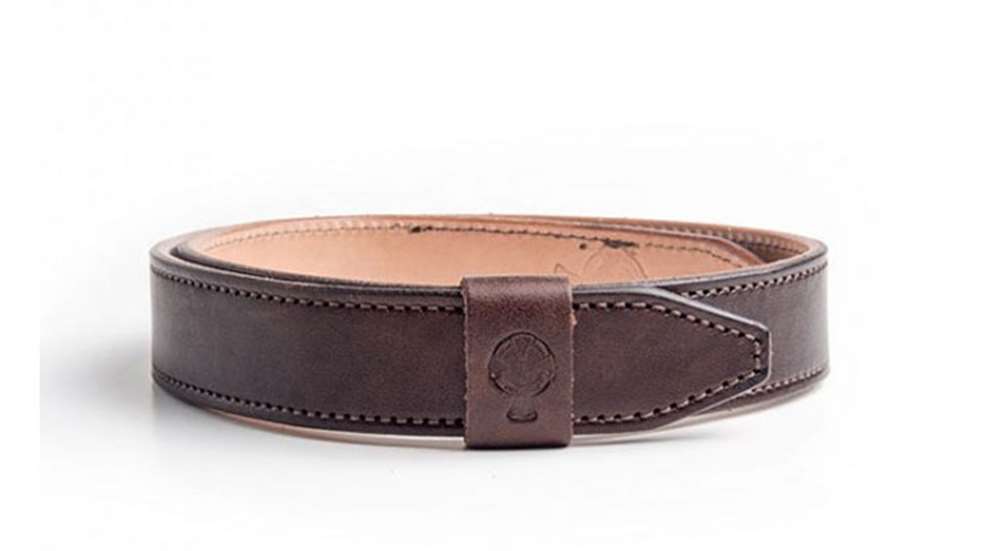 CrossBreed Holsters introduces the Velcro Instructor Belt to the company's selection of high quality leather belts.
The Velcro Instructor Belt offers the same clean, buckle-less design intended for comfort and a sharp, professional appearance as our standard instructor belt but with a Velcro fastener instead of tab and hole design. Our "sturdy, but not too stiff" Instructor Belt provides you with even weight distribution of your gear, ensuring stability and comfort.
Being of a non metallic design allows individuals that work in high security settings to be able to wear a sturdy leather belt while passing through security protocols.
The Velcro Instructor Belt allows you to get the exact amount of adjustment you need with a versatile 8 inches of adjustment. Add the basket weave option, and you have a belt that will look just as good out on the town as it does on the range.
Our belts are made of two layers of top grain cowhide.  These two leathers are then stitched together, cross grain from each other, using recessed stitching to provide protection to the stitching from surface abrasions. The finished belt is approximately 1/4" thick and is available in 1.25" and 1.5" widths.
The final result is a thick, strong belt offering superior support for the gun and holster while being supple and flexible for comfortable wear.  Our Instructor belts are also available with the Velcro-Kit which includes a strip of loop Velcro stitched to the back of the belt and a pair of our V-Clips and hardware for use with our SuperTuck® holster. This combo results in TOTAL concealment and very good stability.
If you are looking for a top quality gun belt to wear to the range and that is discreet enough for every day wear, this is the belt for you.
Our belts will match or exceed the performance of any belt currently on the market, and of course they come with our two-week try it free guarantee.