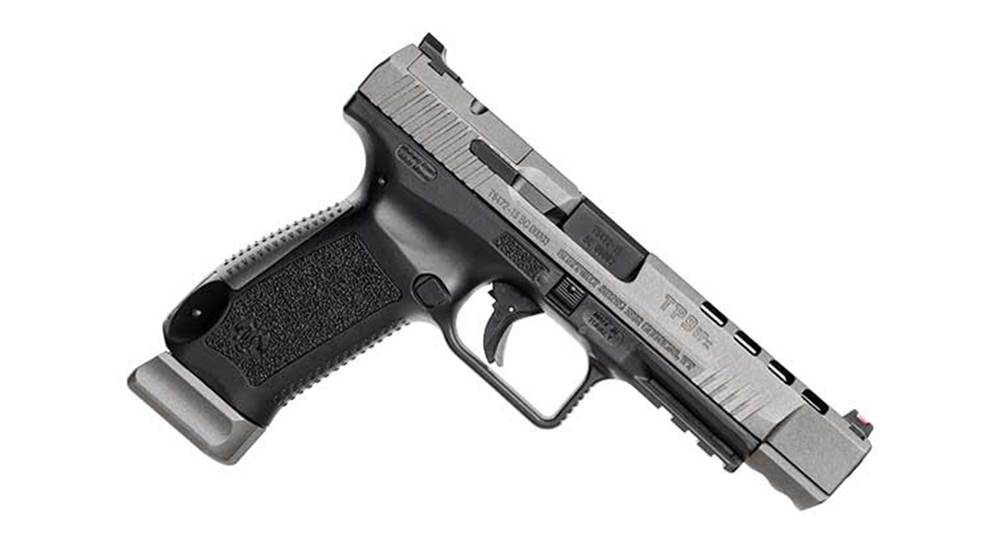 Century Arms
introduced the latest model in its line of Canik pistols: the
TP9SFx Competition pistol.
The new gun is designed to provide competition and recreation shooters with a feature-loaded pistol at an affordable price.
"The TP9SFx is purpose designed to be an 'out-of-the box,' race-ready and ultra-reliable platform for competitive shooting," said William Sucher, vice president of Century Arms. "It features, among many things, the smoothest trigger of any pistol in its class along with Warren Tactical Sights and the ability to easily mount the most common reflex-style red dot optics."


The slide on the new pistol is optics-ready, with four unique red-dot plates included to equip a number of the most popular micro red-dot sights on the market today. The pistol also features standard dovetail sight cuts that are designed to work with
Warren Tactical
sights.
The pistol also comes with a 5.2-inch barrel and two magazines with extended baseplates, providing 20-rounds of 9 mm ammunition for shooters. The TP9SFx also comes with interchangeable backstraps, an extended slide stop and magazine release, a Cerakoted slide and a threaded hole in the side of the optic-mounting plate that allows shooters to use a cocking handle for competition.
The pistol ships with a polymer holster with belt and paddle attachments, a cleaning rod, a brush and a limited lifetime warranty. The suggested retail price on the Century Arms Canik TP9SFx is $549.99.