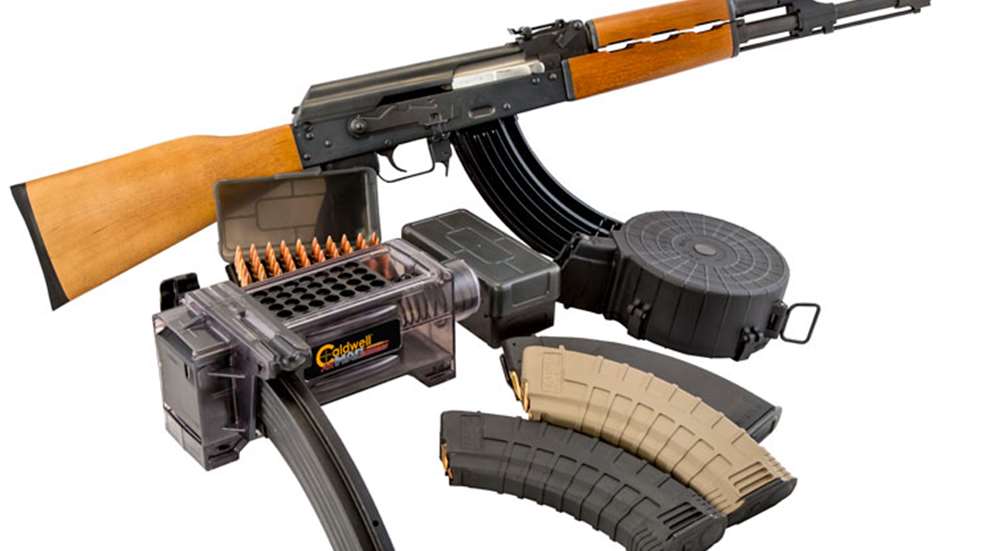 Caldwell brings the same revolutionizing ammo loading process of the AR-15 Mag Charger to the AK Platform. Introducing the NEW AK (7.62x39) Mag Charger! Designed to hold 50 rounds from any common 50 round ammo box. 
Simply align the bullet tips with holes in the Mag Charger and dump them in. Specially designed indexing tabs align all the rounds in the loader at the same time. No need to handle each round. Then insert your AK magazine into Mag Charger, operate the plunger back and forth and with each stroke 5 rounds are loaded until the magazine is full.
Now you can load 50 rounds into 2 AK magazines in less than 15 Seconds! Highly durable polycarbonate construction, compatible with 7.62x39 ammo.
Load AK magazines in just seconds
Compatible with all AK platform mags
Instant transfer system from ammo box directly to Mag Charger
Accepts 50 rounds of 7.62 x 39 loaded ammo
Loads 5 rounds per "stroke" with auto advance
Durable polycarbonate construction