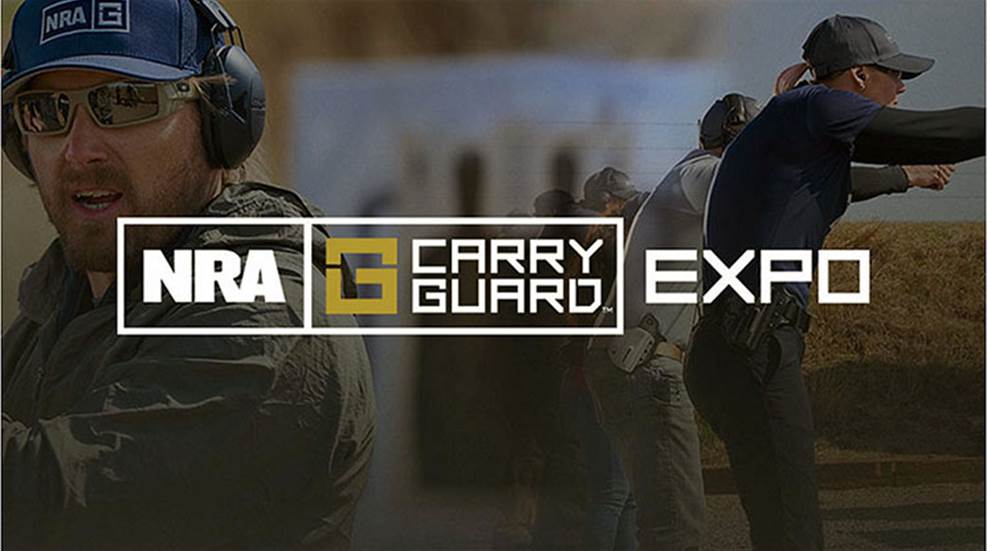 Tickets are currently being sold for the NRA Carry Guard Expo, which provides a wide array of educational opportunities for individuals interested in building their skills and knowledge on the topics of personal defense and concealed carry. In addition to seminars open to all show goers, the expo will feature several smaller, limited-capacity fee-based workshops for select attendees who want a more hands-on approach for a better learning experience.

One of the highlighted fee-based workshops is the "Brazilian Jiu Jitsu: Self-Defense Techniques" class taught by mixed-martial-arts legend Royce Gracie. Gracie has experience training across the United States and internationally and has provided hand-to-hand training for federal and state agencies, including the CIA, FBI, DEA, Secret Service, Navy SEALs, Army Rangers, Army Special Forces and multiple police departments. The course will last two hours and is open to show goers 18 years of age or older.

Another fee-based experience will put attendees in touch with Lt. Col. Dave Grossman, who will talk about the "Bullet Proof Mind for the Armed Citizen." This workshop will focus on the role of the armed American in future challenges to the country, including internal and external threats and our response to those threats. 

Grossman served for more than 23 years as an Airborne Ranger infantry officer and now speaks and teaches full-time on understanding killing in war, psychological costs, root causes of violent crime and healing victims of violence. This new field of study has been termed "killology," and Grossman heads up the Killology Research Group.

The expo will also feature a fee-based workshop from self-defense expert Steve Tarani, who will discuss the "Dynamics of Personal Defense." This workshop will feature some physical activity and includes hands-on learning from Tarani in order to train attendees in how to gain a tactical advantage against attackers and get yourself and your family out of danger.

Tarani served as the protective-programs educator for the Central Intelligence Agency and spent more than 25 years working with United States defense, law enforcement and intelligence agencies. Today, he continues to work as a federal contractor and an active agent in protective services, as well as serving as an adviser to the International Association of Police Chiefs. Tarani is the author of eight published works on the topic of personal protection.

In addition to these three courses, the NRA Carry Guard Expo will feature numerous other fee-based workshops that provide skills and training, such as a Glock Armorer's Course, Wisconsin and Utah concealed-carry courses, emergency preparedness, medical training and more.

To purchase tickets to the expo and any of the fee-based workshops, visit the website here.