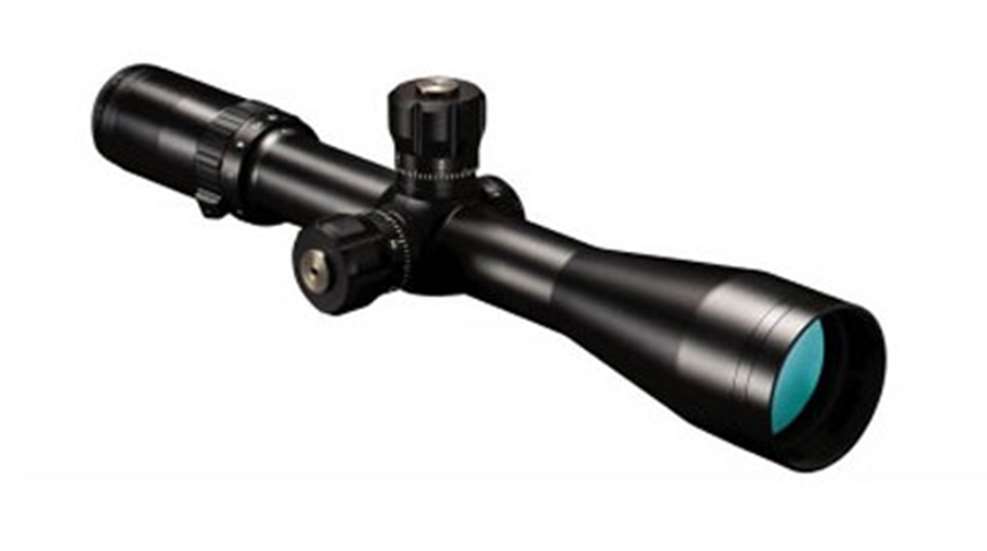 Bushnell Elite Tactical series scopes are built to withstand the rigors of the field, whether in military and law enforcement situations, competition or countless trips to the range. The Elite Tactical series features the best Bushnell has to offer - optical excellence, precision engineering and rock-solid reliability. In addition to the illuminated Mil-Dot™ reticle, the Elite Tactical 3-12x 44mm riflescope is now available with the first focal plane G2DMR and BTR-Mil reticles.
The G2DMR reticle, developed in conjunction with GA Precision, is a non-illuminated first focal plane reticle that provides a clean sight picture while giving shooters the capability to judge range and aim precisely at long distances. The G2DMR uses .5 mil hash marks that graduate to .1 mil hash marks at the end of the stadia. The reticle allows for accurate hold over, hold under and windage adjustments making precision shot placement possible without ever adjusting scope's dials.
The BTR-MIL reticle offers shooters expanded capability over the standard Mil-Dot design. The first focal plane reticle features an illuminated 1 mil diameter circle with a .25 MOA center dot. The vertical and horizontal stadia are marked in .5 mil hash marks and .2 mil measuring lines to allow for more precise range estimation and aiming using the mil system. The illuminated BTR-Mil reticle can help shooters quickly adjust for windage and elevation on shots at all ranges and in nearly any ambient light condition.
With fully multi-coated optics and the new anti-reflective Ultra Wide Band (UWB) Coating, Elite Tactical riflescopes deliver nearly 95 percent light transmission across more of the visible light spectrum than before. What that means for shooters is enhanced clarity, exceptional brightness and true color from dawn to dusk.
With a beefy, hammer-forged 30mm tube built from rugged T6061 aluminum, this scope offers added windage and elevation range and 100 percent waterproof, fog proof and shock proof performance. The target turrets allow marksmen to make quick and easy adjustments for rapid target acquisition, and side parallax adjustment provides target visibility and clarity at any range. In addition to its sturdy, weatherproof construction, the scope features Argon purging for added resistance against corrosion and longer seal life.
Bushnell takes all-weather performance a step further with its patented RainGuard® HD lens coating. The permanent, water-resistant finish causes moisture from rain, snow, sleet and condensation to bead up and scatter less light, giving shooters a clear view in unclear conditions.
Thanks to the new Bushnell Bulletproof Guarantee, every riflescope in the Elite Tactical family is backed with a 100 percent money-back, no questions asked guarantee. Within one year of the date of purchase, consumers can return the product to Bushnell for a full refund.
The Elite Tactical 3-12x 44mm riflescope with the G2DMR reticle option is available for $899.00 and the BTR-Mil reticle is available $999.00. For more information about the Bushnell Elite Tactical series, visit the product section online. To learn more about Bushnell Outdoor Products and its complete line of sports optics, visit www.bushnell.com or call 1-800-423-3537.