by
Shooting Illustrated Staff
posted on January 12, 2014
Support NRA Shooting Illustrated
DONATE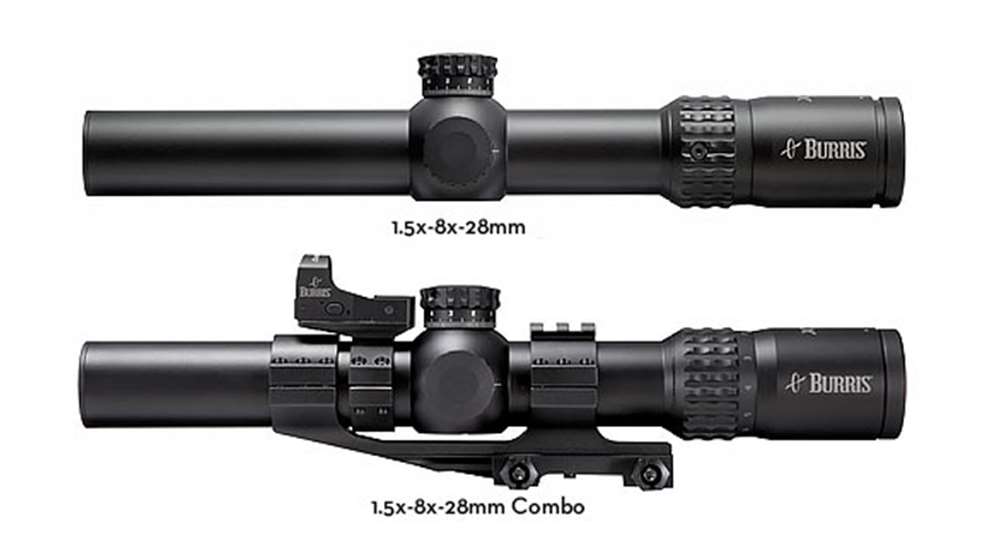 Burrisintroduces the next generation in tactical optics with the new XTR II™ line of riflescopes. This feature-packed line-up offers sophisticated reticles and advanced windage and elevation adjustments to give tactical, competitive, and long-range precision rifle shooters a serious optic for extreme use.
XTR II riflescopes feature a highly versatile five times zoom system, giving you a larger field of view at close ranges and better target acquisition at long ranges. Accurate and repeatable reticle adjustments match the measurement system of the reticle, making windage and elevation adjustments fast, easy, and extremely accurate. Adjustment knobs also feature Zero Click Stop to quickly revert back to your original yardage setting without counting revolutions. Ergonomic side focus and parallax adjustment is easy to reach and won't disrupt your shooting position. These features create a riflescope line that will stand up to any competitor in its class, with a modest pricetag every shooter will enjoy.
Versatility is the cornerstone of the XTR II family. Shooters can choose from Front, Rear or Dual Focal Plane designs to maximize their shooting experience. FFP reticles keep reticle measurements accurate at any power, so you can take full advantage of mil measurements and trajectory compensation. RFP reticles keep the reticle size consistent at all powers, ensuring it's large enough to be successful for close quarter shots while still performing well for long-range, precision shooting. DFP reticles keep the center aiming point a consistent size at any power, but the crosshairs change with power keeping the measurements accurate for ultimate versatility. The XTR II line offers four different reticles options, letting you choose from Milradian or MOA measurements, trajectory compensating crosshairs, illuminated and non-illuminated features. No matter your need or application, XTR II riflescopes have you covered.
The following models are available in the extensive XTR II line:
1x-5x-24mm RFP     XTR II Ballistic 5.56 Gen 3       Illuminated
1x-5x-24mm RFP     XTR II Ballistic CQ Mil              Illuminated
1.5x-8x-28mm DFP     XTR II Ballistic 5.56 Gen 3       Illuminated
2x-10x-42mm FFP      G2B Mil-Dot                            Non-Illuminated
3x-15x-50mm FFP      G2B Mil-Dot                            Illuminated
4x-20x-50mm FFP      G2B Mil-Dot                            Illuminated
5x-25x-50mm FFP      G2B Mil-Dot                            Illuminated
8x-40x-50mm FFP      F-Class MOA                           Illuminated
Combo packages are available as well, featuring the following items:
1x-5x-24mm/AR-P.E.P.R. Mount/FastFire III/Scope Tube FastFire Mount
1.5x-8x-28mm/AR-P.E.P.R. Mount/FastFire III/Scope Tube FastFire Mount