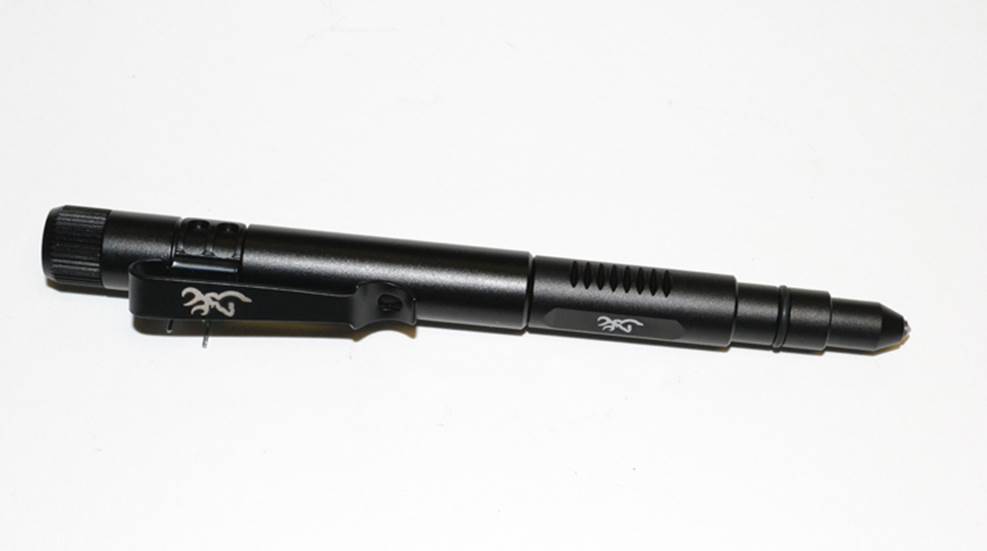 The thing about emergencies is we very rarely get to plan for them. Sure, for folks in the Northeast there's generally some warning before a major snowstorm. Hurricanes can be tracked, often days in advance. For the most part, though, Mother Nature doesn't give much warning—and neither does Mr. Murphy.
The Browning 4-in-1 Survival Penlight allows you to carry several important tools in one small device. A 12 lumen flashlight—bright enough to see 20 meters ahead in darkness—is activated at the twist of the cap. It can also be separated and clipped to a hat brim for hands-free illumination.
In addition to a handy light that can be carried in two ways, there's a hardened tungsten-carbide glass-breaking tip. Flip the end of the survival pen over and a standard, black-ink pen can assist with note-taking if needed.
MSRP: $22.