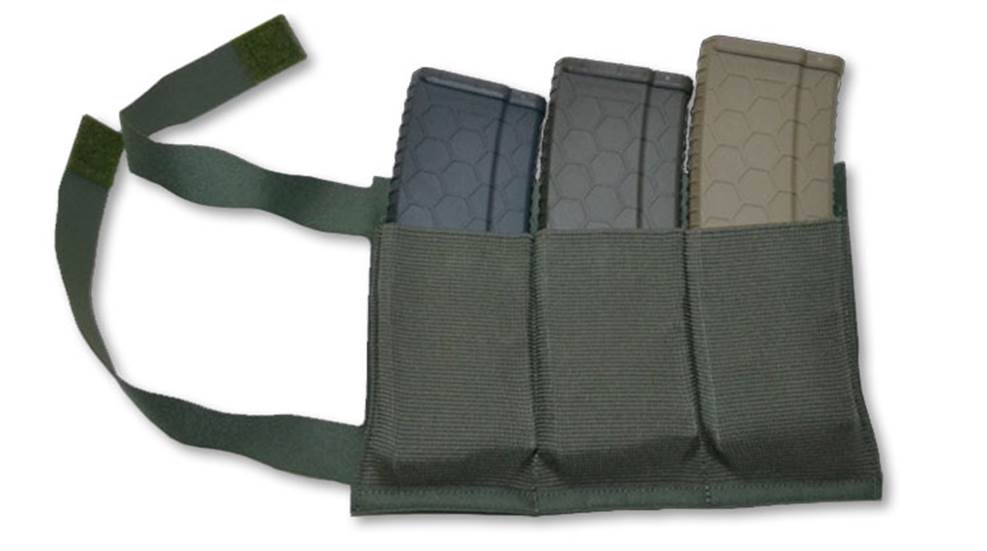 We've mentioned the purpose-driven gear from Blue Force Gear previously. The company makes sturdy, durable gear that can help keep things sorted when your attention needs to be focused.
The Horizontal Ten-Speed pouch for AR-15-style magazines adds little bulk and weight, yet keeps three magazines at the ready. Weighing less than 3 ounces, this mag carrier doesn't add significant heft to your gear, and the hook-and-loop attachment means you don't even have to take your gear belt off to add or remove a pouch.
MSRP: $55, available in black, Coyote Brown, Desert Digital, OD Green, Wolf and Multicam.