by
Shooting Illustrated Staff
posted on August 19, 2014
Support NRA Shooting Illustrated
DONATE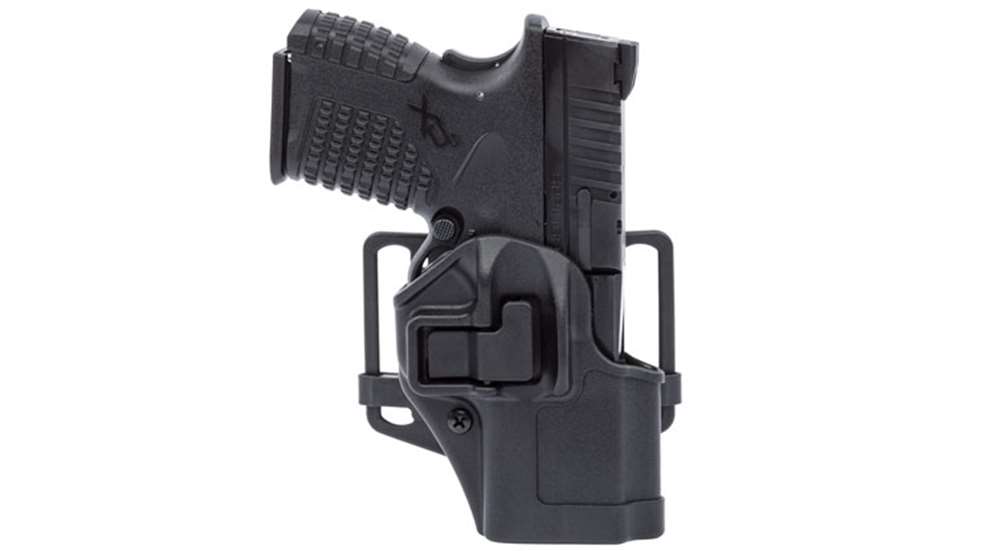 The Blackhawk SERPA holster has become one of the most popular holster platforms for law enforcement, military personnel and responsible citizens. With the proliferation of small, slim-frame handguns, Blackhawk has expanded the SERPA holster line to include a model for the Springfield XD-S pistol in 9mm and .45 ACP with a 3.3-inch barrel. The new SERPA CQC Concealment Holsters are available in matte finish and offered in either right- or left-hand configurations.
Featuring two levels of retention, a passive retention detent adjustment screw and the patented SERPA Auto Lock release, the SERPA CQC Concealment Holster delivers unmatched speed and reliability. The SERPA Auto Lock Release reinforces a full master grip by allowing users to draw the weapon normally with the index finder sliding from the holster body to the weapon frame in one single movement. Upon re-holstering the firearm, the Auto Lock immediately engages the trigger guard with an audible click and won't let go until released.
In addition to the SERPA CQC Concealment Holsters, Blackhawk is also releasing a new model in the Standard CQC Holster line for the XD-S with a 3.3-inch barrel. This holster features a passive-retention detent adjustment system, but not the SERPA Auto Lock Release.