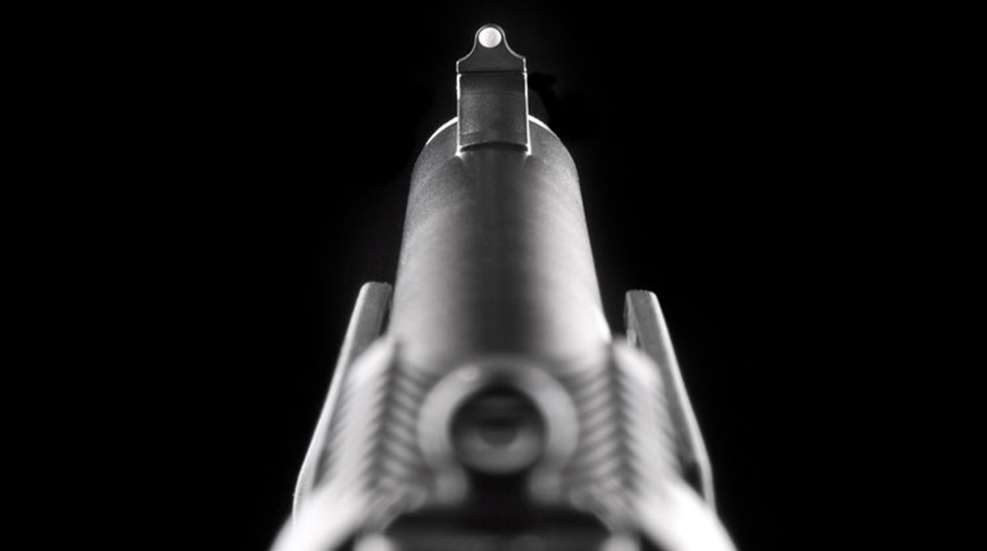 Back in the old days it was simple: A shotgun had a bead sight on the end of the muzzle. For wingshooting it was used as a reference while focusing on the bird and pointing the barrel; for stationary targets the bead became the focal point by which to aim the shotgun. Few ever complained of its shortcomings. Then, the industry went all tactical on us.

Shotguns haven't changed as much as their sights. Many of the current tactical shotguns—including Benelli's M2 and M4, some versions of the Remington 870, Winchester SXPs and nearly all of Weatherby's tactical models come standard with ghost rings. Others come with rails for an optic. To the chagrin of gun companies that sell accessory-laden shotguns to gurus who generally think the more, the better for home defense, I offer this cheesy rhyme: For the nest, the bead is best. Here's why.

"Just put the bead on the target and shoot [it]," growled former SEAL Team 6 operator Dan Capel, who preferred a shotgun for close-quarters combat (despite the MP5 submachine gun, among all other firearms, being available to him). "It's quicker than anything else."

"A peep sight allows greater focus at 100 yards, but it limits field-of-view, and FOV is a helluva lot more important in CQB situations," said the former frogman, who's notoriously gruff and to-the-point.

That the robust, 5- to 6-mm aperture ring can be adjusted for point-of-impact is its advantage over a fixed bead. So, to rifle-minded shooters or shotgunners anticipating vigorous slug work, a ghost ring makes sense. Yet, although it partially vanishes, or ghosts, in the peripheral vision, it still blocks light and hampers vision more than a bead. And since it must be high enough to see through when the head is pressed against the stock, the front sight must also be raised significantly above the muzzle, thereby making the front sight less intuitive to find quickly and shoot, especially in low light. This is an unnecessary detriment to the home defender who doesn't need slug-type range, however minor an issue for those who practice.

While ghost rings have been available for decades, miniature red-dot sights are just now coming into vogue among shotgunners whose factory-installed Picatinny rails appear naked and lonely without an optic hugging them. No doubt red-dot sights increase most shooters' accuracy (I know my 100-yard slug groups shrink), offer aging eyes a single-plane focal point and are superior in low light, but they also have drawbacks. Please allow Mr. Capel to expound.

"If you strap a red dot to your gun," Capel said, "that [expletive deleted] is only as good as its battery."

Mini-reflex sights are also expensive, rob field-of-view, can get knocked out of zero and knocked off your gun when you need them most. So what does Capel prefer? "All of my shotguns have a front bead, and some of them have a sleek rear sight for slug shooting that doesn't block my view."

Jeff Cramblit is a professional 3-gunner who's renowned for his prowess with a shotgun. While his life isn't on the line during a day's work, his job certainly requires him to be world-beating fast, versatile and accurate with one shotgun, often in a single stage of shooting.

"For competition I prefer a vent-rib gun with a front bead and preferably a mid-rib bead or a rear sight milled into the rib. This is the fastest combination, and it allows accurate slug shooting out to 100 yards," said Cramblit.

Ah, the forgotten mid-bead! Many sporting shotguns come with a small bead set midway down the rib, and this little brass gem shouldn't be overlooked—literally. The combination of a front bead and smaller mid-bead allows wingshooters to focus on the target for shooting birds and clays without blocking their data-gathering process. Then for turkeys, deer or invaders in ski masks in the middle of the night, the mid-bead can be used to quickly align the front sight for more-precise aiming. And as gaggles of overly excited turkey hunters have learned, it's embarrassingly easy to lift the head off the stock at the moment of truth and miss even the stillest targets at close range—even with a shotgun loaded with No. 6 shot.

Indeed, that's the downfall of the single-bead sight: Redundantly stated, it only provides one point of reference for sighting. For this reason, single-bead shotguns should wear a stock that positions the head to align the eye down the barrel or rib in a consistent manner. If it doesn't—some of the new AR-inspired "tactical" stocks provide miserable cheek welds—a front bead by itself may not be best. But Cramblit isn't finished describing his preferred sight setup.

"For defensive situations in my home, I still like a bead or blade front and a traditional rear sight (non-ghost ring) or mid-bead, but I definitely prefer a tritium front sight. I've seen instances in dark situations where I couldn't even see the end of my gun. Misses occur due to not being able to see the end of the gun."

Remington's Versa Max Competition Tactical comes complete with what I consider one of the best factory sight systems available. It's a fiber-optic, front-sight pipe and a low-profile, v-notch in the rear. This express-style system was derived from Africa's dangerous-game professional hunters who carried one iron-sighted rifle for every situation encountered. The oversize ivory bead could be shoved toward a charging beast's chompers in pitch-darkness, or it could be laid in a shallow "v" to provide adequate accuracy across the veldt. 

While your factory bead (preferably in tandem with a mid-bead) is perfect for home defense, perhaps the ultimate setup is the aftermarket Standard Dot Tritium Front Shotgun Express Sight set from XS Sight Systems. A tough, glowing front bead can be seen in total darkness, while the shallow "v" rear sight provides precision without impeding field-of-view. It allows a rapid sight picture along with more-precise aiming. For $110, it offers everything the home defender needs.