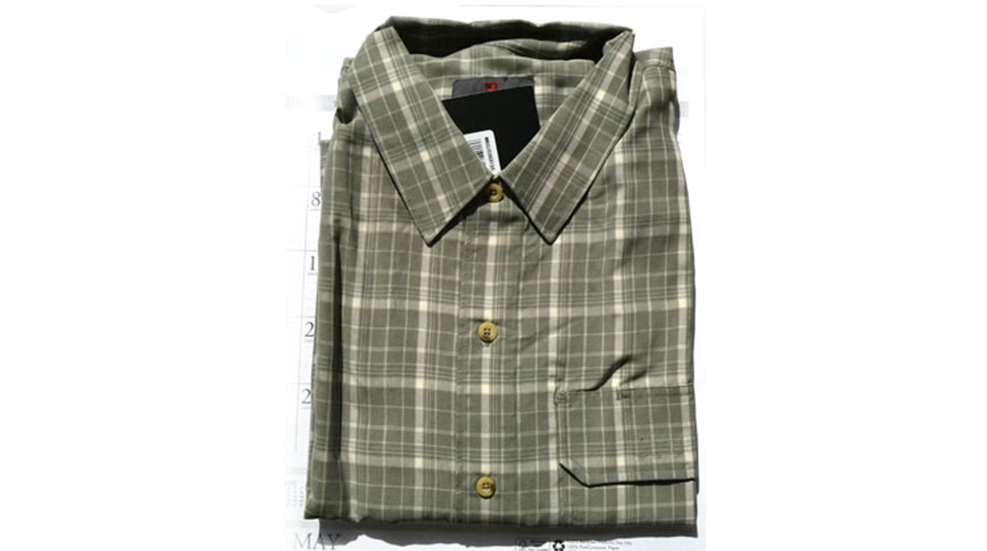 In spring, fall and winter the job of the CCW cover garment can be played by a variety of articles. Vests, sweaters, sweatshirts and other bulky or long items can all be used to conceal your carry rig.
In the summer, though, it becomes a much different story. Walking out of the house in July wearing a long sleeve flannel shirt is going to get you some funny looks, especially if you're in Miami. Enter the ATS Elite Short Sleeve CCW Shirt.
With the bottom two "buttons" really magnets and hook-and-loop closures on the sides, this discreet carry shirt is optimized for accessing your concealed sidearm should need arise. Simply sweep aside the shirt tail (either side) for unfettered contact.
In addition to CCW-friendly measures, the Elite Short Sleeve CCW Shirt includes vents for maximum cooling, QuickDry construction and is machine-washable. Keeping you cool and covered at the same time—what more could you ask of a cover garment?
MSRP: $59.99